Sweep Tight consists of a team of contributors who are passionate about trying new products and sharing them with our fans. We have a fun group with eclectic tastes, so you will find something for everyone here! In addition to reviews and giveaways, you will also find tasty recipes, family fun ideas, and much more! This page contains affiliate links which help run this blog. All opinions are our own.
My name is Jennifer and I am the owner, editor, and main writer of Sweep Tight. I originally started this blog to share my adventures in sweepstaking with my friends and family. Soon after, I fell into the amazing world of working with brands and creating unique content! I now find myself running giveaways more than entering them, but I wouldn't have it any other way. This blog has unleashed a semi-creative side of me that I didn't know was there!  😉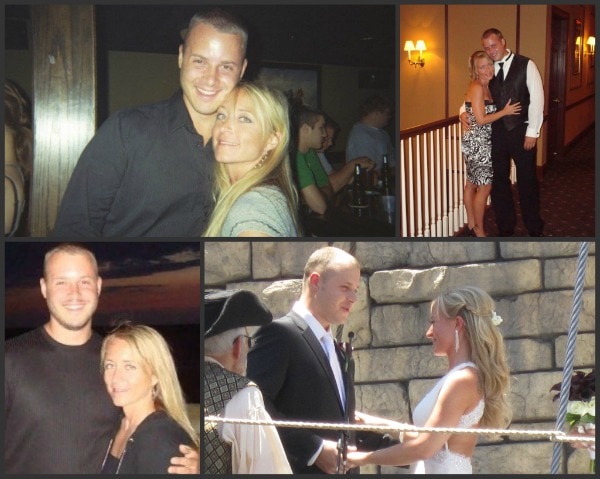 I am a thirty-something year old woman who lives in the Chicagoland area with my husband and two dogs. Mike and I were married on June 25, 2011 on the Pirate Ship at the Treasure Island casino in Las Vegas. When I am not working feverishly on my blog, you can find me reading, entering sweepstakes, running, playing with our fur babies, or just hanging with friends and family. I love to review a wide variety of products, especially – gadgets, appliances, shoes, boots, household items, anything for our pets, and much more!
Running this blog has been quite the experience for me. When I started, I knew nothing about blogging. This has been the most humbling and educational journey for me. I continue to eagerly and actively learn about all forms of social media.
I also work as a secretary for my family's HVAC business, Cottage Sheet Metal.
What I am working with: iPhone 5 for photos/video, Canon Rebel T3i for food photography and hi-res images, Olympus Tough for underwater/boating pictures, Cowboystudio lighting kit, and Adobe Photoshop and Lightroom for editing.
About the contributors:
Mother of two…  My son, Adam is 12 and my daughter, Chesney, is 8.  These tiny tots occupy pretty much all of my time.  🙂  Otherwise, I love blogging (obviously), hoopdance, running, paintball, reading, swimming, biking, kayaking, gardening… yeah, I like being outside.  😀
What she's working with: Samsung Galaxy S5 for majority of photos/video, Canon Rebel T3i for food photography and hi-res images, and coming soon: Green screen!
Naomi is new(er) to being a "grown-up." Married to her best friend, and learning what it means to be in the career world, she loves DIY projects, reading, interior design, and finding new ways to save, trade and barter.
I'm a Virtual Assistant, uber nerd, and animal lover. I have a Galaxy S5 which I use mainly for video game system emulation, three dogs, and an obsessive need to fill every nook and cranny of my phone's external SD card. In my spare time, I – who am I kidding? I have no spare time. =D