TheraBreath – America's #1 Premium Oral Care Brand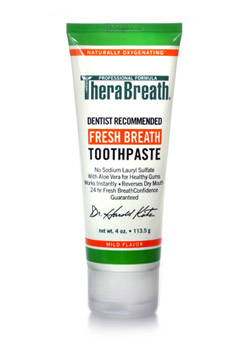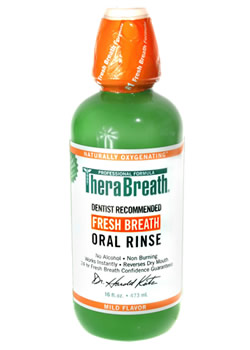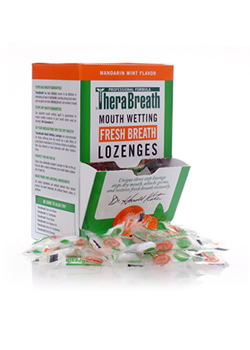 I have been an obsessive gum chewer since my early childhood.  I love to chew gum.  Part of the reason is because it makes my mouth feel fresh.  Well, although I only purchase sugar free, I know it can't be that great for me.  My jaws have been letting me know they aren't pleased with this constant chomping for a while now.
I was eager to try the TheraBreath products to see if they would produce a lasting fresh feeling to maybe deter me from constantly shoving another piece of gum in my mouth.  Right after I brush my teeth I usually don't want gum for a while.  But after the first piece, I am a chain-chewer.  Two-pack-a-day-er.  (Better than smoking!)
My first impression of the toothpaste was that it was kind of strange.  Not like ordinary toothpaste at all.  But, after using it, I had the best feeling in my mouth.  Completely clean, fresh and far from dry.  It lasted a long time, too.  I didn't even think about gum for a good amount of time!
The Oral Rinse is very refreshing, too.  I was a little iffy at first because it is not minty, but it still does it's job.  If I could learn how to gargle it would be an even better feeling!
The Lozenges are unlike anything I have tried.  Very strong, but they don't burn or sting.  Just pop one in whenever you want to freshen up and these babies are sure to do the trick!  I think they would also make a great tool for dieting and quitting smoking.  Once your mouth feels this clean, you want to keep it that way!
Rainbow Crumbs for You
Weekly newsletter with our latest posts and shenanigans.