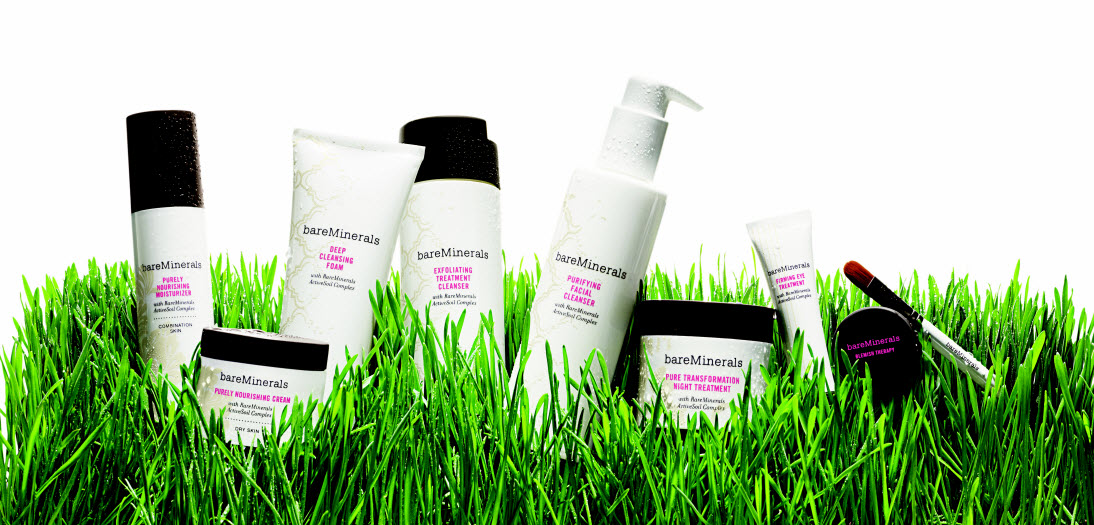 I have had such great experiences with bareMinerals mineral makeup that I was extremely excited to hear that they were coming out with a skincare line.  I was even more thrilled to get to be able to try it out!
I received a Deep Cleansing Foam and a Purely Nourishing Moisturizer.   What makes these products unique is the fact that they use 100% pure RareMinerals ActiveSoil Complex with a unique electrolyte delivery system.  It perfectly hydrates the skin while also providing extremely potent antioxidants to help protect from environmental stressors.  Free of parabens, synthetic fragrances and artificial oils.
My first time using the cleansing foam I used too much.  It says right on the bottle that a little goes a long way, but I still put way too much on my palm.  I have a habit of doing that.  But, it's true, you only need the tiniest pea size and it lathers up into an extremely rich foamy cleanser.  It feels amazing.  I find myself taking a lot more time to wash my face because it just feels so nice to massage it on while cleansing.
The moisturizer is very nice, too.  My skin feels properly hydrated without feeling greasy afterwards.  It's not heavily scented either, which is a biggie for me.  I don't like to feel like I am wearing perfume on my face.
My high expectations of bareMinerals were met!  I am very pleased with these products.
Rainbow Crumbs for You
Weekly newsletter with our latest posts and shenanigans.