Bridesmaid Emergency Kit
A pretty little bag filled with essentials that the bride or bridesmaids might need in case of an emergency on the big day!  The bag contains the following:
Feminine hygiene wipes
Deodorant for women
Nail polish remover wipes
Makeup remover wipes
Sewing kit
Foot pad
Nail file
Tweezers
Band aid
Hair tie
Floss picks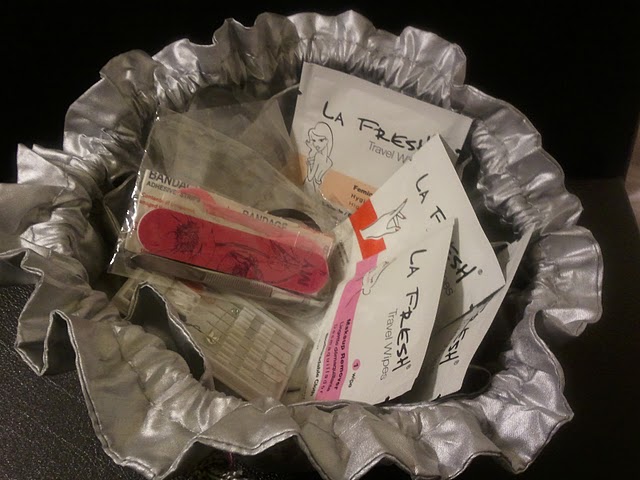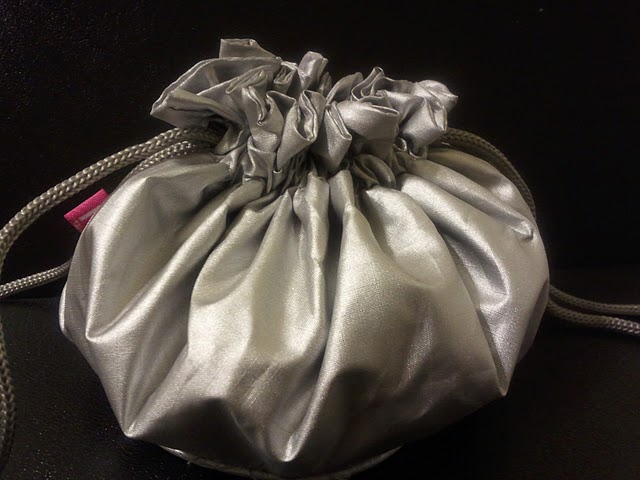 There are so many things to remember on the big day that it's easy to forget simple things that could come up like stray nail polish or a snag in someone's dress.  These can be a catastrophe if no one is prepared.  Why not prevent this by equipping one or more of your bridesmaids with a handy little kit?
The bridesmaid emergency kit has several very useful items for unanticipated issues that may arise.  Seriously think about if a bride has the tiniest cut….blood + white dress = HUGE PROBLEM!  Not everyone carries bandages with them in their purse.  But, there are a couple in the bridesmaid emergency kit!
If you are having a destination wedding, this kit is absolutely essential.  For my wedding, I will be getting ready in a hotel, so not everything is readily accessible.  It's not like I will be at someone's house and can reach in a drawer for some things.  Having everything there just in case will ease some of the nerves!
I have no intentions of being a bridezilla at all, but I know I will be freaking out on that day.  The smallest problem may unleash a beast.  My friends will all appreciate having a kit to possibly limit it's appearances.
Rainbow Crumbs for You
Weekly newsletter with our latest posts and shenanigans.