PureAyre Odor Eliminator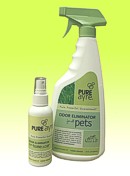 Having a big smelly dog that sheds a ton, I can use all the help I can get in the odor elimination department.  In the past I have always felt that the products I used were too perfumed for my liking.  I like a fresh scent, not a heavy fragrance.
The creator of PureAyre suffered from horrible allergies and asthma as a child, therefore being extremely committed to developing a household product that is safe for everyone.  It is 100% safe and can be used anywhere.  Not only is it safe, but it is extremely effective at eliminating odors – not just masking them.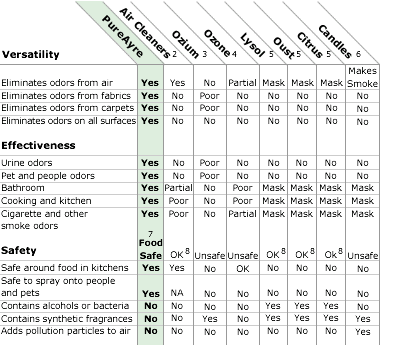 I sprayed our downstairs area with the PureAyre.  That is where the dog hangs out the most.  I especially focused on his bed and the carpet that he lays on.  Right away I noticed the very pleasant scent it leaves behind.  Hours later I realized that it still smelled a lot better.  I do believe that this may be a great product for us!
I also gave Mike the travel bottle to keep in his stinky work car.  He was very appreciative and likes the results from it.
Rainbow Crumbs for You
Weekly newsletter with our latest posts and shenanigans.