Chicken Soup for the Soul: My Cat's Life + Chicken Soup for the Soul: My Dog's Life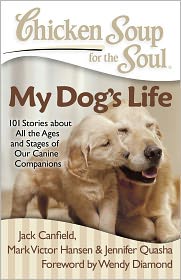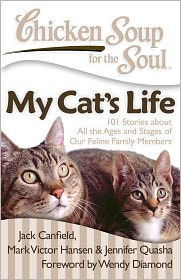 As you may know, I am now a member of the Chicken Soup for the Soul blog network.  I will now receive each new release and be able to host giveaways on each one!  Lots to look forward to!
The two new books that I received are about our beloved pets.  Each furry friend has their own book.  One for the cats and one for the dogs.  Although pet owners will certainly relate more to the stories, I think anyone could enjoy them.  The books each contain 101 stories about the stages in life with your pet.  You will laugh, you will cry, and you may even learn a thing or two.  Whatever you feel, I am sure you will develop a whole new appreciation for your animal companions!
Rainbow Crumbs for You
Weekly newsletter with our latest posts and shenanigans.