I have been a member of JoeShopping.com for some time now.  I actually wrote a post about the site a while back.  To be honest, I kind of neglected it for a while, but now I have revisited it and really like what I see!  There have been some additions and changes for the better for sure. Product was received for review purposes and this post may contain affiliate links.
The first thing that I noticed was the Hot Deals section right on the home page.  This is one of my favorite features on JoeShopping.  The deals are smoking HOT and they are rated by users.  So, real shoppers and real people are giving their opinion on the latest hot deals.  While browsing through them, I came across some great men's running shoes that Mike has had his eye on for a while.  Well, good thing because it was the best deal that I had seen for those particular shoes by far!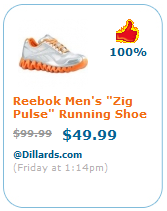 Another section where I was pleasantly surprised at the enormous selection is the coupons and coupon codes.   If you want to get coupons for Target, you are set!  There are coupon codes and several coupons you can activate right from the same page.  All extremely valuable for your next Target trip.  Need coupons for Modells or coupons for Birthday Express?  JoeShopping has you covered.  You can even print grocery coupons and find local deals, too.
JoeShopping is very interactive.  There is a whole community where you can update your shopping status, add blog posts, upload photos and videos, read reviews and even enter to win prizes.  Also in this community section is a tab for forums.  This is where you can share deals, coupons codes, giveaways and contests that you find and really communicate with the other users.  There is even a general chat so you can get to know everyone.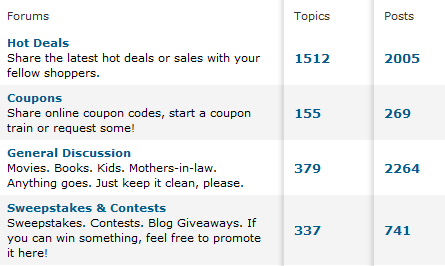 Being a big deal-hunter myself, I am so glad that I just reintroduced myself to JoeShopping.com.  Let's face it, there are a lot deal sites out there now!  But, with JoeShopping you are getting so much more.  Since it is so interactive, you are gaining the knowledge of your fellow shoppers, as well.
Come join me and be in my network of smart shoppers!


Rainbow Crumbs for You
Weekly newsletter with our latest posts and shenanigans.