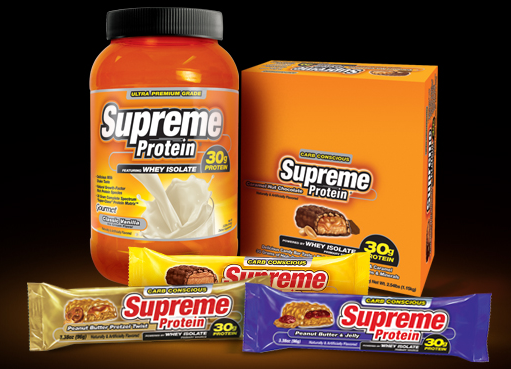 Supreme Protein Bars
I have tried my fair share of protein bars.  I find all meal/protein/diet bars such a convenient option to have on hand.  Not only are they balanced nutrition, but they are just so easy to grab when you are running out the door.  I like to keep them in my desk at work, in my tote and just anywhere to be prepared.  I have used them as meal replacements, snacks and as a candy bar alternative. Product was received for review purposes and this post may contain affiliate links.
Hands down Supreme Protein has made some seriously delicious bars!  There is not a bit of "protein-y, vitamin-y" taste at all.  If you have tried protein bars, you know what I am referring to.  There is a distinct aftertaste with a lot of bars.  These taste just like candy bars!
Last time I was at *Costco, I noticed that they sell these bars.  It's weird that I had never noticed them before this review, but I was thrilled to see them because I am hooked!  Definitely something I will be buying in bulk.


*I was just informed that they are not available at all Costco's (I got lucky), but they are available at all CVS, Wal-Mart, Walgreen's, GNC and other nationwide chains.
Rainbow Crumbs for You
Weekly newsletter with our latest posts and shenanigans.