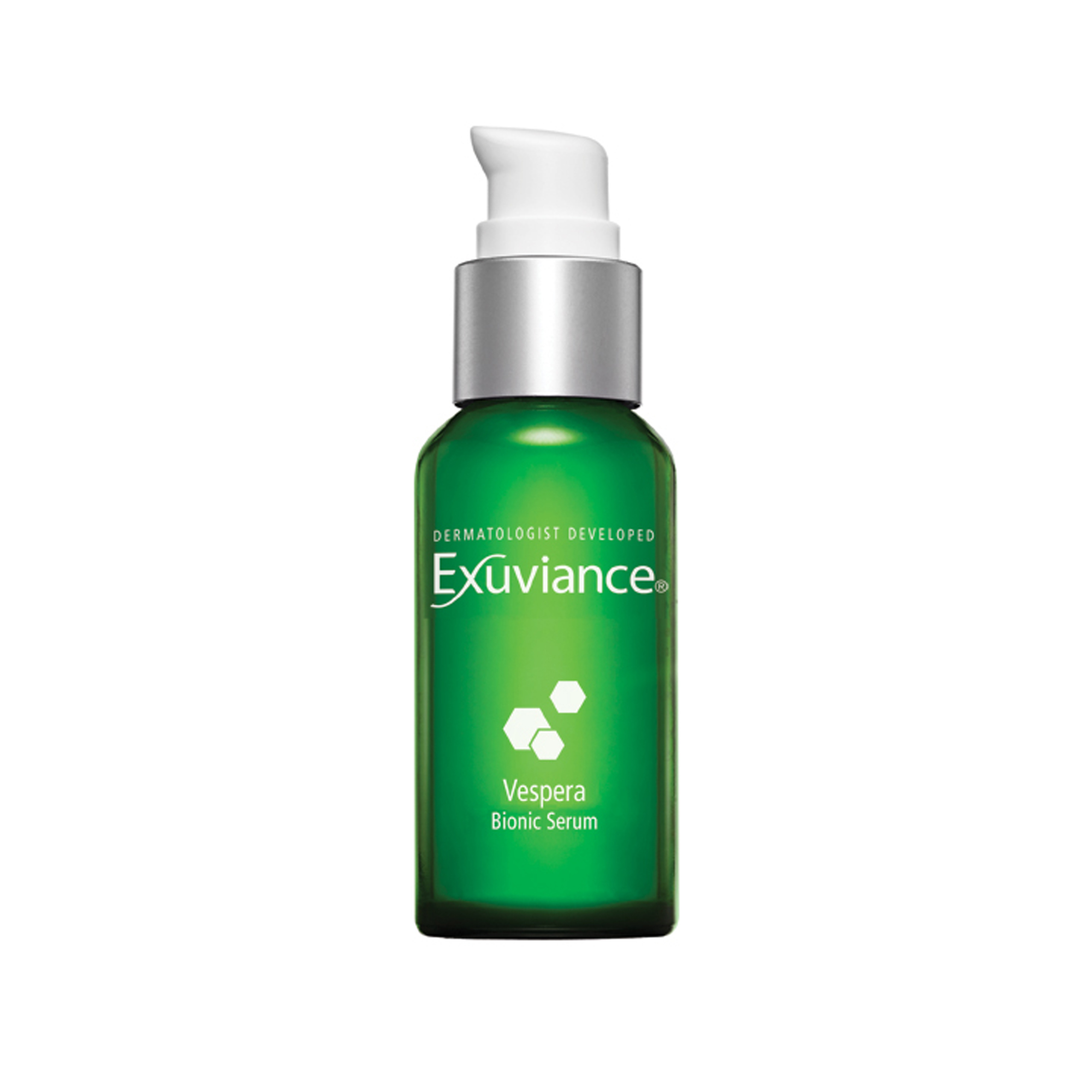 Exuviance Vespera Bionic Serum
The new line of serums from Exuviance has something for everyone that is concerned with signs of aging.  There are four serums that combine science and proven botanicals to help fight several signs of aging. Product was received for review purposes and this post may contain affiliate links.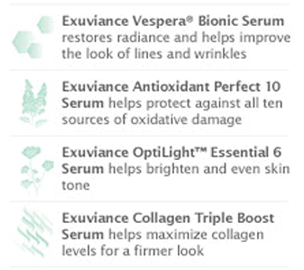 I received the Vespera Bionic Serum to try out.  This one contains antioxidants, Alpha Hydroxy and Polyhydroxy acids, and pro-vitamins A, C, and E to help smooth out wrinkles and fine lines.  I have only used it for a couple weeks, but studies have shown that users had a 212% improvement after 6 weeks.  That is how intense this treatment is.  It also protects the skin from oxidative damage.  They also suggest using it following any treatments, like glycolic acid peels, microdermabrasion, and non-ablative laser and light procedures.
Find It Here
Being that I am a person with oily skin, I am a little apprehensive when it comes to using serums.  Thankfully, my skin seems to soak this one right up.  I do not notice any extra oiliness.  I took the suggestion on the website and used it after giving myself a microdermabrasion treatment with my PMD and my skin welcomed it.  It felt so soothing after that.  Otherwise, I have also been applying it every night before bed.
So far I notice my skin looking a little brighter and awake.  I am looking forward to even more noticeable results to come!
Rainbow Crumbs for You
Weekly newsletter with our latest posts and shenanigans.