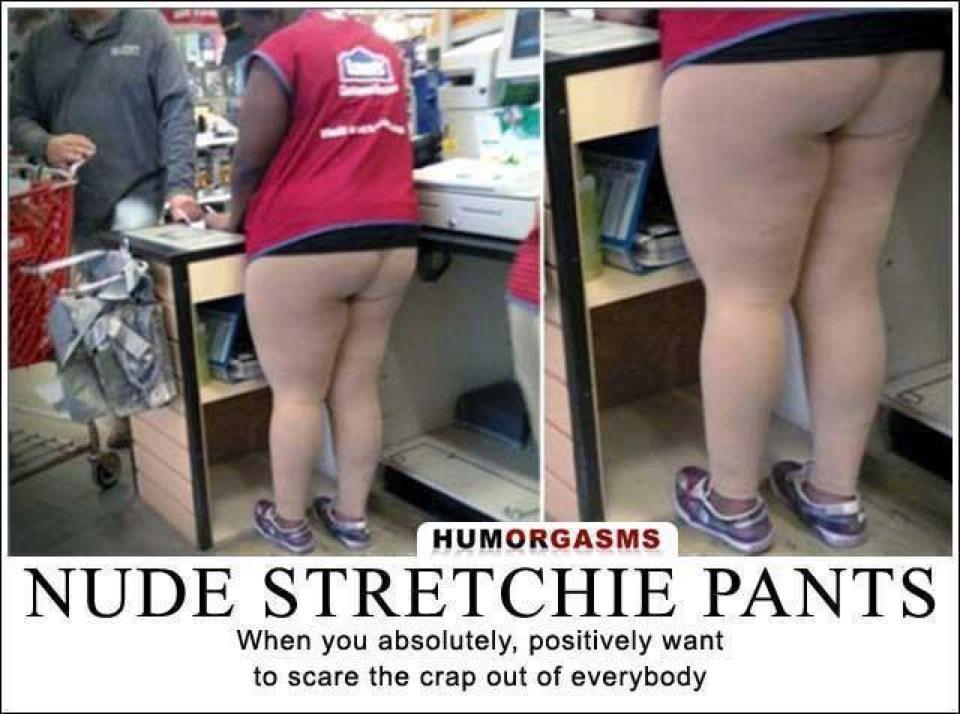 Photo credit: Humorgasms

Holy cow I just saw this pic on Facebook and it made me think of my recent shopping trip to Aldi.  I saw not one, but TWO women wearing nude fricken stretch pants.  Why why WHY people???
Seriously, if you find yourself reaching for your nude leggings while getting dressed do NOT put them on your body.  Place them into the trash immediately.  They are never okay.  I don't care how nice you think your butt is, nude stretch pants are disgusting!!!!
I am no fashionista by any means, and I normally don't care what people wear at all, but I am passionately against nude pants of any kind!
~End of Rant, thank you~
Rainbow Crumbs for You
Weekly newsletter with our latest posts and shenanigans.