Breaded Chicken Sandwiches are one of our favorite meals around here.  I am more of a picky eater and like everything bland and plain, but Mike likes his with a little kick.  This might not be very original, but I want to show you how I bread chicken.  I actually learned this from a friend who gave me a different recipe and I changed it up a little. Post contains affiliate links.
Breaded Chicken Sandwiches with a Kick Recipe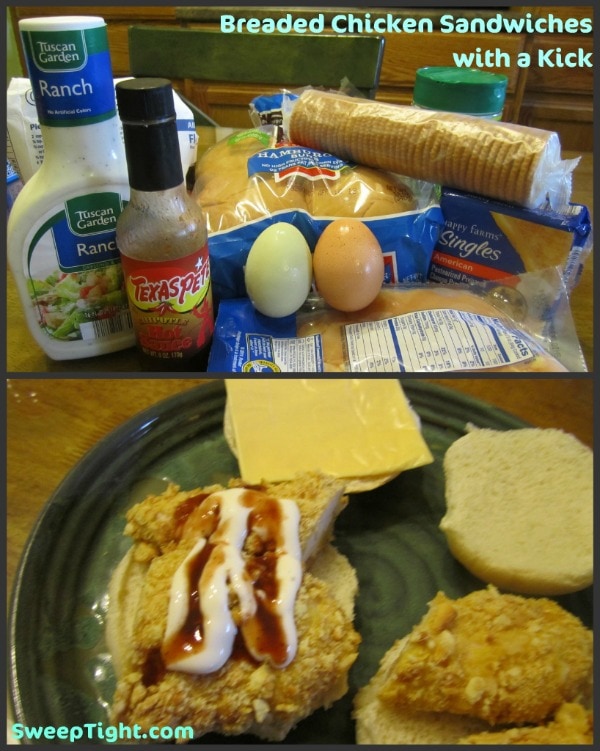 Since it's usually just Mike and I, I only use 1lb of chicken breast.  We always have leftovers for the next day.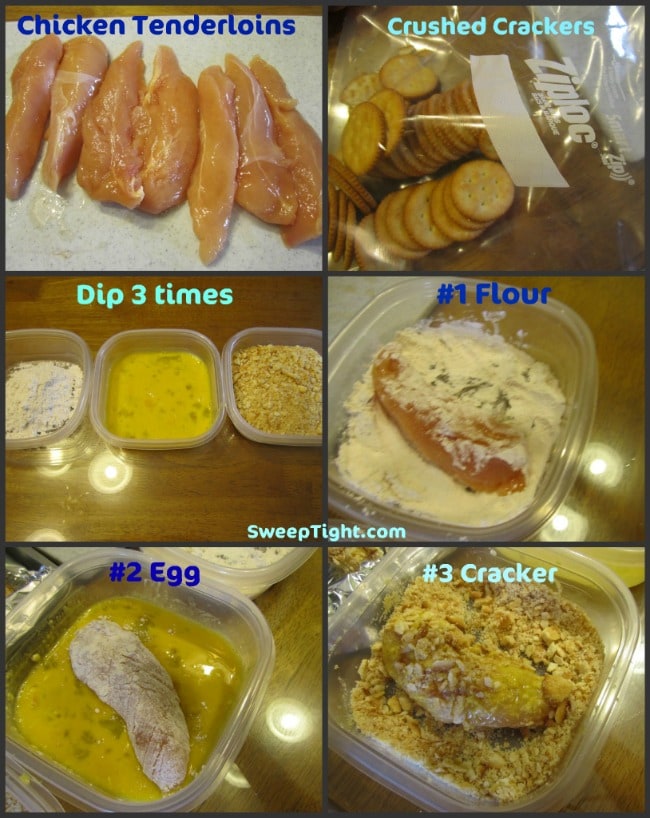 This time I used chicken tenderloins, so I didn't have to cut them.  When I use full chicken breasts I usually cut them in half.  Crush up your crackers or put them into a food processor.  Dip each piece of chicken into the flour, egg and crackers in that order.  Make sure they are fully coated and then place on the pan.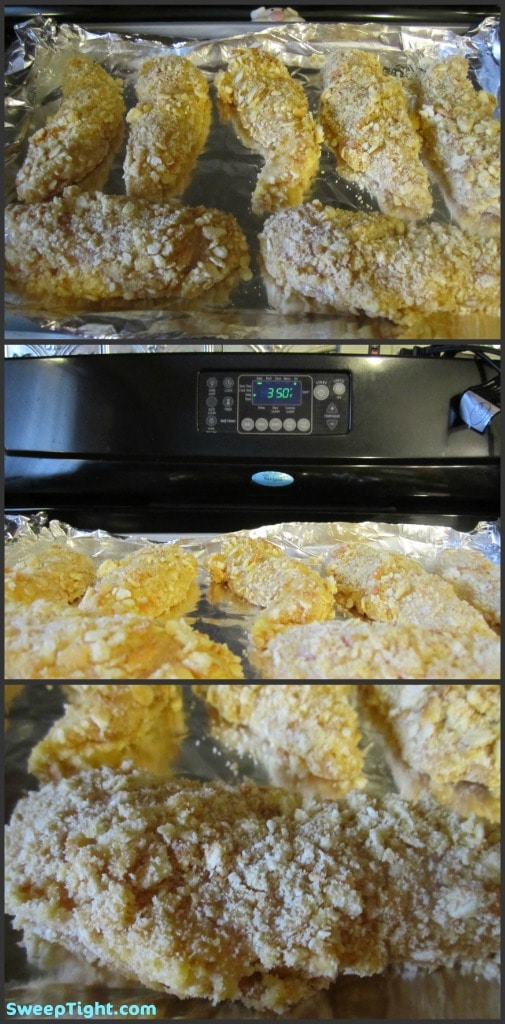 Bake chicken at 350 degrees for 25 – 30 minutes.  I always cut the chicken to make sure it's fully cooked.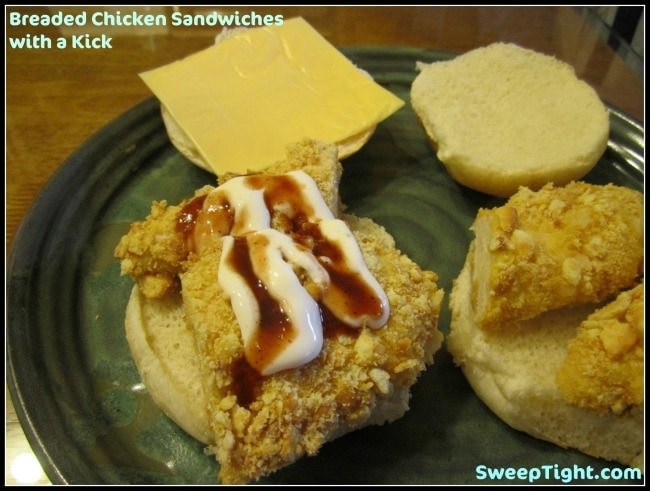 Place the chicken pieces onto buns and choose your toppings.  We use American cheese, ranch dressing and Texas Pete's Chipotle Hot Sauce.  Mike swears that there is no substituting the Texas Pete's!  Everything else is swappable.
Ingredients
1lb Boneless Skinless Chicken Breast or Tenderloins
1 Sleeve Ritz Crackers (Crushed)
2 Eggs
Flour (about a 1/2 cup)
Buns or Bread
Parmesan Cheese (about 1 TBS)
Optional Seasonings like, Salt, Pepper, Seasoning Salt…
American Cheese Slices
Ranch Dressing (to taste)
Texas Pete's Chipotle Hot Sauce (to taste)
Instructions
Preheat oven to 350 degrees
Cut chicken into strips (not necessary if you use tenderloins)
Crush crackers – use a freezer bag or a food processor
Add Parmesan cheese and any other seasonings to your cracker mixture
Put flour, eggs and crackers into 3 shallow dishes for dipping
Dip each piece of chicken 3 times – flour, eggs, crackers – in that order
Once the strips are coated, place them on a pan
Bake at 350 degrees for 25 – 30 minutes
Cut into chicken to make sure it's fully cooked (no pink)
Serve on buns with cheese slices, ranch dressing, Texas Pete's and any other desired toppings
Rainbow Crumbs for You
Weekly newsletter with our latest posts and shenanigans.