Salary for Mom
I've often wondered what mothers would get paid, if their mom-duties were replicated in the workplace.  Well, now we can calculate a salary for mom just in time for Mother's Day!
In honor of Mother's Day, Salary.com is giving us the opportunity to see what we would actually get paid for doing all the ba-jillian things we do in a day, everyday.  You can then print a pretend check or have it emailed.   This is an adorable idea to stick in a card for any mom on Mother's Day.
I know, as a mom, our jobs are priceless, but sometimes I know we all wish it paid the bills too.  From maid to therapist to nurse, we do a bit of the whole spectrum of careers out there.  Show yourself, or your mother, or any mom, you appreciate them and know they take on more than enough tasks without a second thought.
Wow!  Check out my hypothetical salary: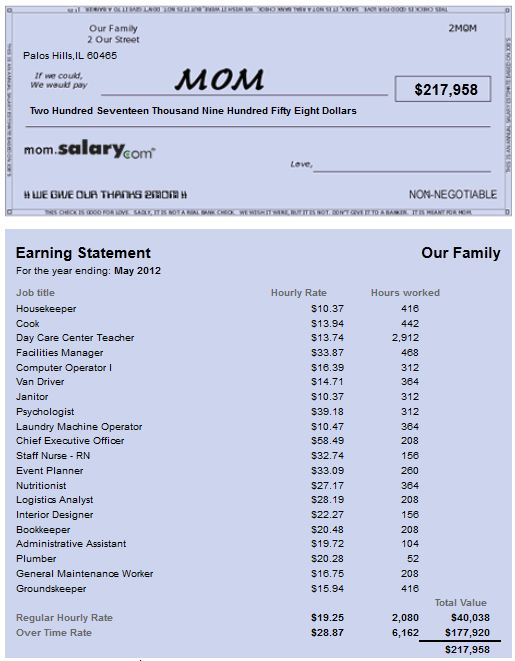 Check out this video!
Rainbow Crumbs for You
Weekly newsletter with our latest posts and shenanigans.