This is a Sponsored post written by me on behalf of Kraft Foods. All opinions are 100% mine.
I am always on the hunt for quick and easy recipes.  My schedule was a mess before I started school, FULL TIME, so now mealtime is just a nightmare.  I barely have time to do the shopping, let alone the cooking!
Recipes
With a gazzilion recipes out there, I would like to thank Pinterest for making my life so much easier!  I am totally pin-happy!  My most recent source for perfect pins is, believe it or not, Walmart's site!  Kraft Foods products are now available at Walmart, and to make our hectic lives a bit easier they've put yummy recipes and coupons for the ingredients all in one spot!  Kraft Foods Everyday Delicious is perfectly pin-able!  I can consult this site for every meal of the week and never run out of ideas because they are constantly updating it.
With my son home now from the hospital (he had to have emergency surgery this weekend to remove his appendix,) I am juggling what feels like a million boulders while trying to walk on water.  Today, I was able to run to Walmart in between classes.  With only a few minutes to plan dinner, I went to the Walmart website on my phone and saw this recipe for Zesty Veggies.  I needed something to go with the chicken and rice I have at home and my son really needs more fibrous vegetables in his diet.  Especially now that he's recovering from surgery.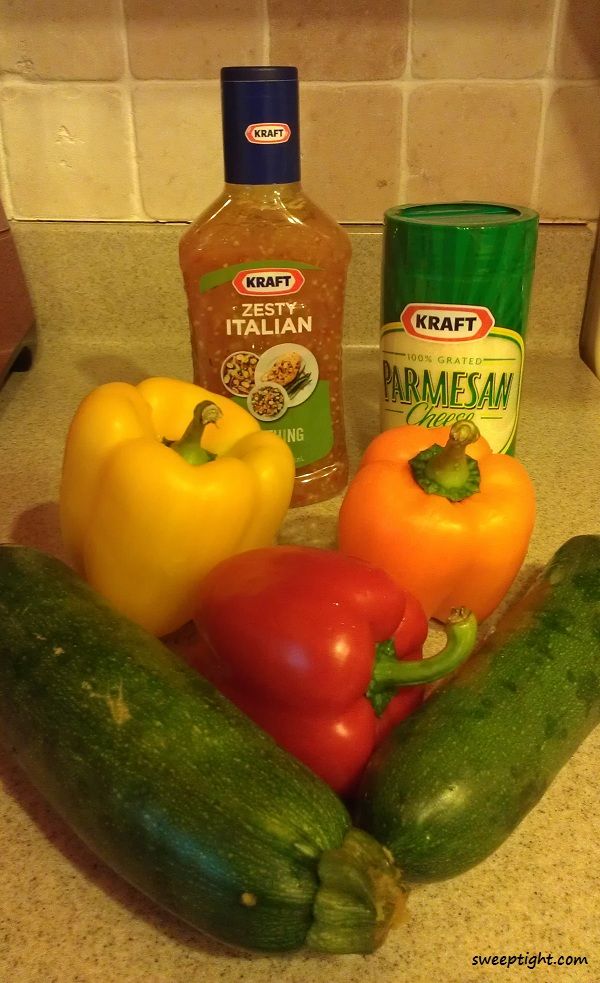 It was a super fast and easy solution.  I made the chicken with the same Kraft Zesty Italian dressing and threw the Zesty chicken and grilled veggies over brown rice.  Perfect!  It has just the right amount of flavor, it is nutritious and won't bother my son's delicate system.  Plus, all that color just makes the meal look so much more appealing… and of course, Pinterest-friendly!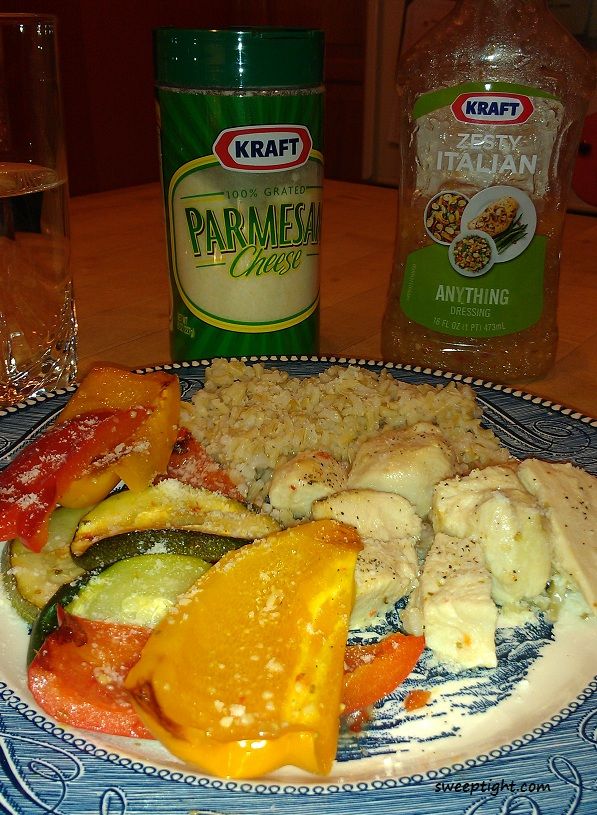 Rainbow Crumbs for You
Weekly newsletter with our latest posts and shenanigans.