This is a Sponsored post written by me on behalf of PHILADELPHIA cream cheese . All opinions are 100% mine.
What are your favorite Philadelphia Cream Cheese Recipes?  Cheese Cake?  Chicken and Cream Cheese casserole?  Perhaps some sort of a dip?  For me, it is Oreo Balls!
Favorite Recipes
Oreo Balls
Oreo Balls are my favorite because you can tweak the recipe to work for any occasion or season.  I found this recipe, that uses chocolate chips for the outer shell, but I use almond bark.  I find that using chocolate chips is more difficult, and a bit too rich.  Almond bark has a great texture and a lighter flavor.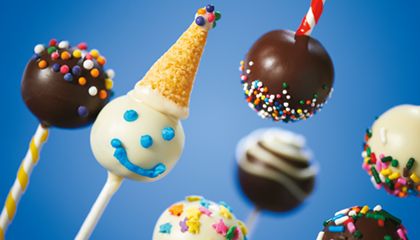 I put chocolate almond bark around vanilla oreo balls (using vanilla Oreo Cookies) and vanilla almond bark around the chocolate Oreo Balls. Depending on the holiday, I use different color sprinkles and/or drizzle colored icing over the top of them.  They are cute AND delicious!  Everyone flips over the vanilla Oreo Balls.  They taste kind of like cake.
Frosting
Philadelphia cream cheese frosting is one of my faves too.  It is the perfect addition to this pumpkin square recipe (the frosting recipe is found on that same link.)  It would also be great on carrot cake or cinnamon breakfast muffins.
PHILADELPHIA cream cheese is used in so many great recipes, especially around the holidays.  And with so many recipes, Pinterest is one of the best ways to keep them all organized and muster up a ton of inspiration.  I swear after a couple minutes on Pinterest I'm ready to start my own DIY channel!  I feel like the most creative person ever.  🙂
Meal Planning
I love these ideas for meals throughout the week!  That just gave me another idea for Pinterest.  I'm going to Pin a whole month's worth of meals!
What are your favorite recipes that include Philadelphia cream cheese?  Can we Pin them?
Rainbow Crumbs for You
Weekly newsletter with our latest posts and shenanigans.