This is a Sponsored post written by me on behalf of Huggies® Little Swimmers. All opinions are 100% mine.
My neighbor just put in a pool that takes up almost her entire back yard.  This is the best set up ever for summer.  The kids and I cannot wait!
Pool Plus Kids
She has four kids, plus my two and now the little one I will be babysitting.  With that many tots, we are in need of some serious pool supplies for kids and the more the better.  Which is why I'm so glad I can get Huggies® Little Swimmers at Sam's Club!  Plus, if I order online I can get free shipping!  AND…  yes, there is more…  when I purchase my Huggies® Little Swimmers in the Sam's Club Pack, I'll get a bonus – Huggies® Natural Care Wipes!  Every parent knows you can never have too many wipes on hand;  especially during summer with sticky fresh fruit, ice cream and popsicles everywhere.  😀  Have I mentioned how excited I am for summer?!
Diapers for the Pool
Now that I have a little one around again, he's only 3 months old, I am having to explore the world of baby products.  A lot has changed since my kids were little.  (Yeah, I just said that.  I'm only 29 and sound like a grandma!)  Seriously though, when my kids were in diapers and we would go to the pool, I had to leave a diaper on them and it would swell up so big they could barely move.  I feared they might sink!  Well, Huggies® Little Swimmers don't swell up at all.  Now he will be able to enjoy the water without feeling like he's being pulled under by a bowling ball in his shorts!
Let the fun in the sun begin!  😀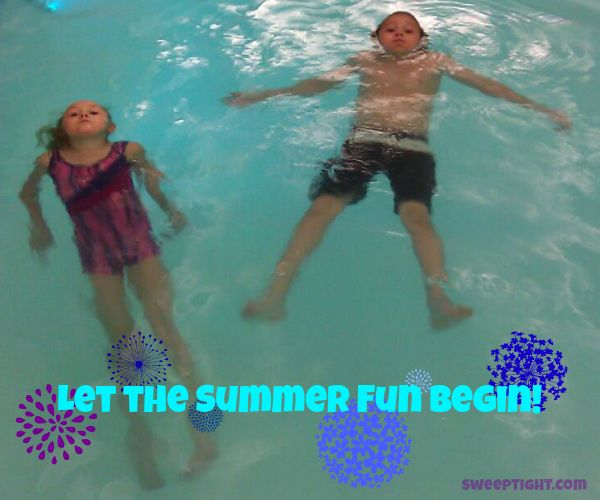 Rainbow Crumbs for You
Weekly newsletter with our latest posts and shenanigans.