This post brought to you by Scotts Miracle-Gro. All opinions are 100% mine.
This has been such an odd year with the weather.  The yard looks terrible!  It is like the plants don't know what to do.  They start to bud on a nice sunny, 70 degree day and then it suddenly snows.  Our magnolia tree has never looked so pathetic.  🙁  But, it looks and feels like Spring may finally be here!  (Just in time for Summer?)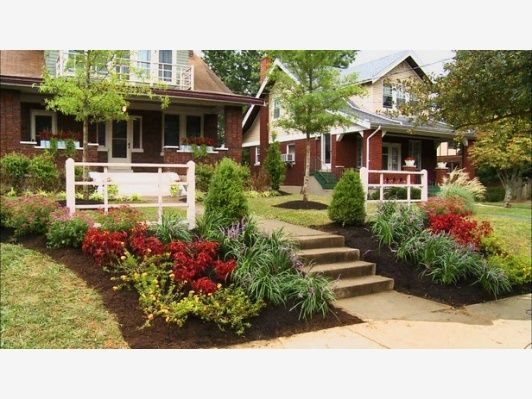 Yard Prep
Because I live on a very wooded lot, the first step is always clearing the leaves.  This is a very tedious project and usually takes a couple solid days of work.  With the proper gardening supplies it doesn't have to be a total nightmare.  We usually just use rakes and a big tarp to haul the leaves to the back of the lot, but this year, I'm getting a leaf blower!
To get started, make sure you have the following handy:
Rake, tarp, or leaf blower
New plants
Shovel
Topsoil
Once the leaves are gone, I can see where my perennials are, and where I need to place new plants, annuals, or mulch.
I've recently taken quite an interest in sustainable gardening and would like to incorporate as many renewable things as I can.  This year my focus will be on mulch.  The elevation differences in my yard cause a lot of runoff issues and we tend to need to add new mulch every year.  That being said, having a natural and sustainable variety is very important.  Scotts Florida Select Natural Eucalyptus Mulch is considered a renewable resource because Eucalyptus re-grows up to 4-times faster than Cypress.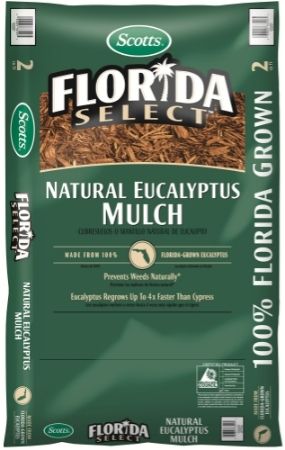 When using mulch, make sure your plants are already up so you don't smother them.  And keep it a few inches away from tree trunks and the foundations of buildings–these areas need to have a little "breathing" room.  Otherwise, a good 3-inch layer is what I like to use to keep moisture on my plants and keep weeds from growing.
When looking for inspiration for yard ideas, I immediately consult Pinterest.  I mean, really, who doesn't?  🙂
My front yard could really use a makeover and I found the following pictures to be incredibly motivating.  With a little effort and my new mulch to keep the weeds under control, some of these design elements can easily be incorporated into my yard.
For all of us that don't live in Florida, Scotts® Nature Scapes® mulch is an option for our landscaping needs this Spring! It comes in 3 different colors: Classic Black, Sierra Red, and Deep Forest Brown and they're natural forest products – no waste wood and come in a variety of textures. Scotts Mulch helps to maintain moisture, prevent weeds, and create a groomed landscape all year long.
Rainbow Crumbs for You
Weekly newsletter with our latest posts and shenanigans.