This is a Sponsored post written by me on behalf of Vipre for SocialSpark. All opinions are 100% mine.
Virus protection should be the first thing you download onto your computer.  This is not an optional feature and there should be no delay on installing it.  I learned the hard way with my old computer.
Virus Protection
My last computer was built for me.  The person who did this recommended that I use some free internet security system that I had never heard of.  He assured me that it's what all the major computer people use, and that the free version was fine… blah, blah, blah.  Well, guess what?  That computer lasted barely 6 months before it was infected beyond repair… or so I thought…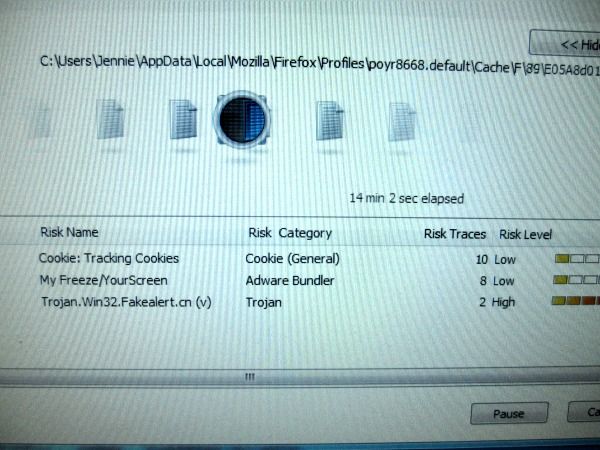 I had the opportunity to download VIPRE Internet Security and share my thoughts.  To give it the ultimate test, I installed it on the virus-infected computer mentioned above.  It was easy to install and within minutes I was doing a deep scan.  Sure enough, VIPRE found several issues – including Trojan viruses – that the other software had never found!  It was able to quarantine them, and so far, everything seems to be working fine again.
This is really such a relief to me.  Although, I had purchased a new computer since that one was not working, I wasn't ready get rid of it without a fight.  Being a blogger and working from home mostly, I need a working computer at all times.  There's no room for downtime or "sick" machines.
You have to be careful about viruses no matter what you use your computer for.  They are lurking everywhere and can do so much damage.  There's no room for chance.  I would suggest trying out VIPRE Internet Security yourself.  For information can be found at vipreantivirus.com.
Have you ever gotten a virus on a computer?  Were you able to get rid of it?
Rainbow Crumbs for You
Weekly newsletter with our latest posts and shenanigans.