I made an easy banana bread recipe and included Fisher Nuts that were sent to me for review purposes.  All opinions are my own.  I slightly modified a banana bread recipe that I found on Simply Recipes.  It was my first time making banana bread, so no way was I just going to wing it!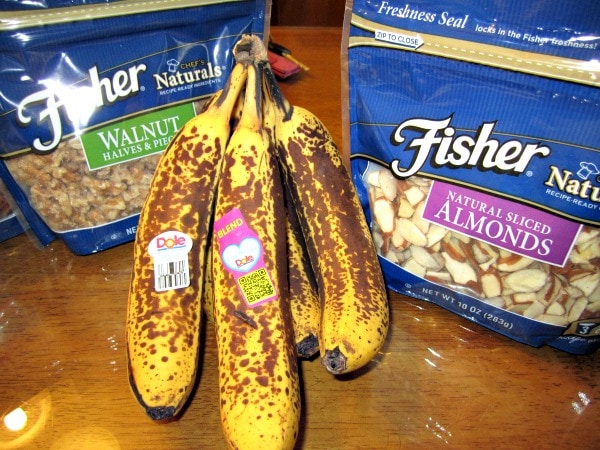 Fisher Nuts are perfect to have on hand all the time.  They come in resealable bags and are very convenient to use in a variety of recipes.  Not just for baking, Fisher Nuts can add flavor to many food recipes, as well!
Last time I made Nutella Muffins with Almond Slivers and they were a hit.  This time I had some overly-ripe bananas, so I thought I would give banana bread a whirl.
Easy Banana Bread Recipe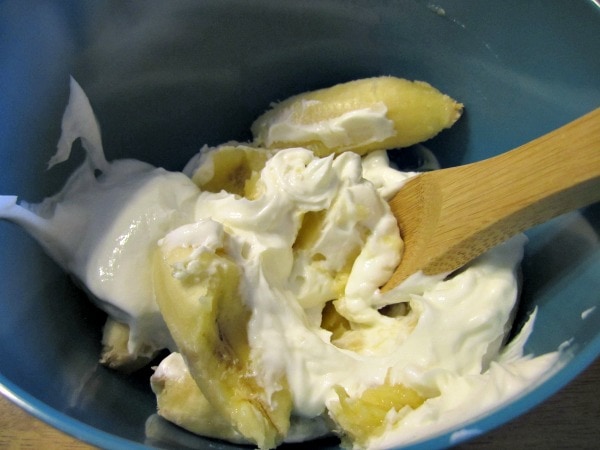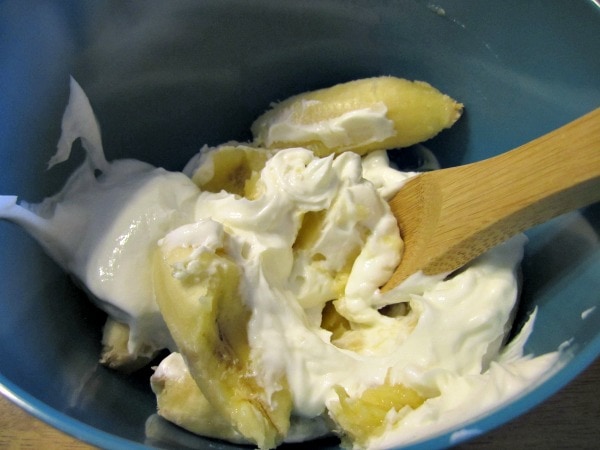 This is a very easy banana bread recipe, once again – slightly modified from Simply Recipes.  It was also recommended to me by my Aunt!  I used plain 0% fat Greek Yogurt instead of butter and used 3/4 cup of organic cane sugar instead of regular.  I also added about 1/4 cup of Fisher Almond Slivers to the recipe.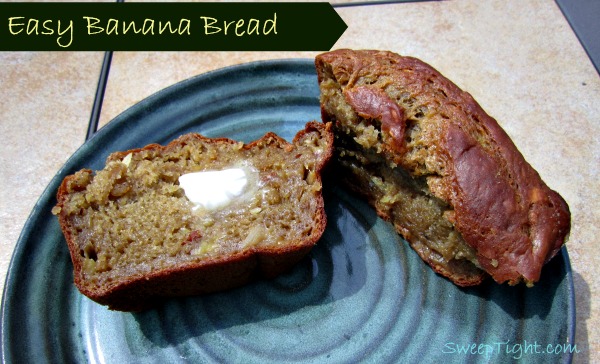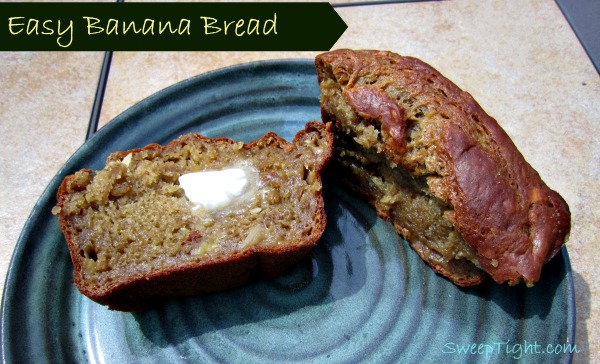 Easy Banana Bread Recipe with Fisher Nuts
Easy Banana Bread slightly modified from this recipe: http://www.simplyrecipes.com/recipes/banana_bread/
Ingredients
3 or 4 ripe bananas – mashed
1/3 cup plain Greek Yogurt
3/4 cup sugar – I used organic cane sugar
1 egg, beaten
1 teaspoon vanilla
1 teaspoon baking soda
Pinch of salt
1 1/2 cups of all-purpose flour
1/4 cup of Fisher Nuts of your choice – I used almond slivers
Instructions
Preheat oven to 350 degrees.
With a wooden spoon, mix bananas and Greek Yogurt.
Mix in sugar, egg, and vanilla.
Sprinkle and mix in the baking soda and salt.
Add flour and mix.
Pour mixture into a buttered 4 x 8 loaf pan.
Bake for 1 hour.
Cool on rack.
Remove from pan and slice to serve.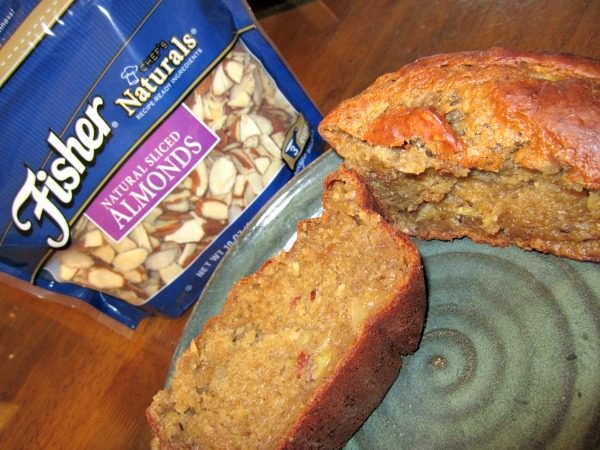 The end result was a pretty dense and moist banana bread.  I used 4 bananas and next time would probably only use 3.  I would have preferred a slightly more cake-y bread, but Mike loved it.  Overall, it was pretty darn good.  🙂
Enter to win a prize package from Fisher Nuts so you can create your own recipe!  Or, try one of these — Fisher's summer recipes include Lemon Blueberry Loaf, Walnut & Blueberry French Toast Bake, Chocolate Raspberry S'mores, and Butter Pecan Ice Cream.
Rainbow Crumbs for You
Weekly newsletter with our latest posts and shenanigans.