This post brought to you by Sam's Club. All opinions are 100% mine.
There's a spooky Cheetos® Cube waiting for you at Sam's Club.  This limited time, Halloween-themed Cheetos® Cube features a glow-in-the-dark box and 65 individual packages.
Cheetos® Halloween Cube at Sam's Club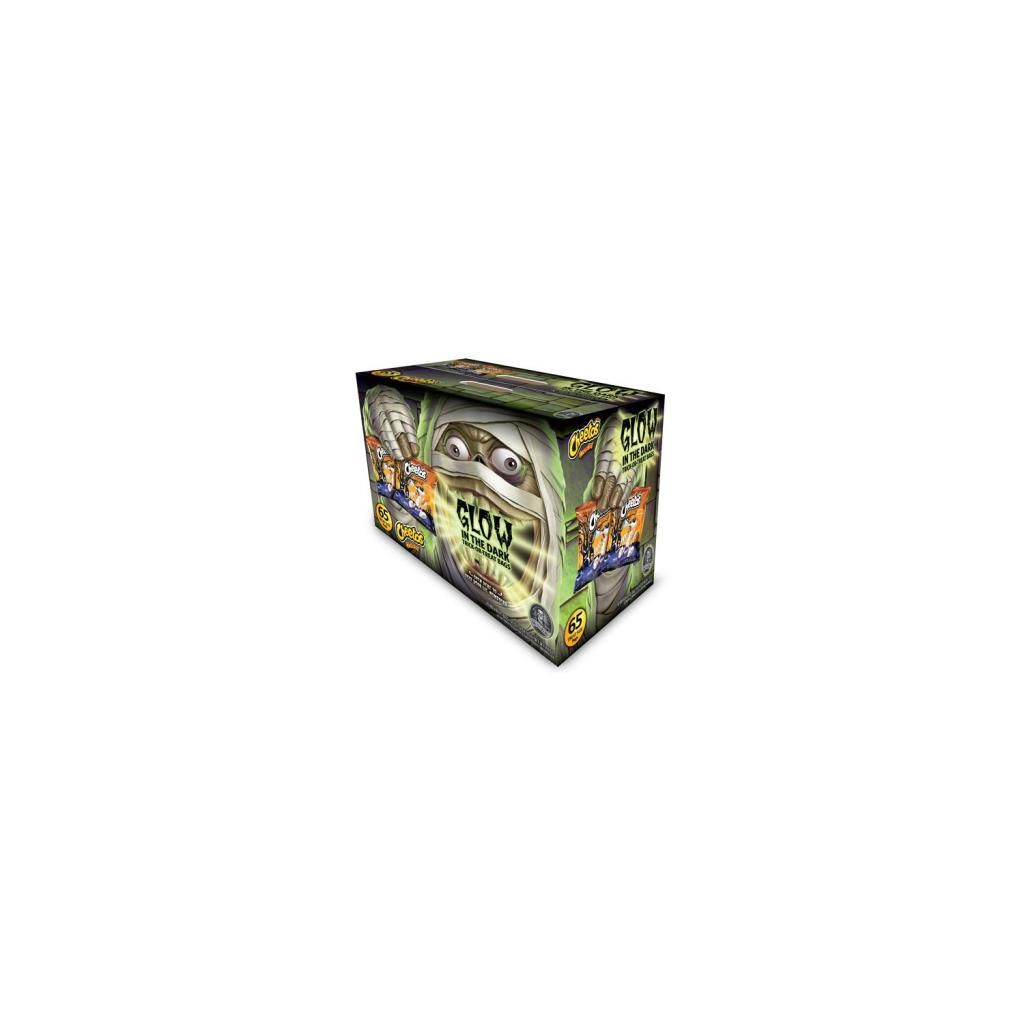 Not only is the box really fun and festive, but this is a great idea for Halloween parties, sharing in classrooms, packing into lunches, or even handing out to trick-or-treaters.  I like to include a few non-candy options to the kids who are trick-or-treating.  I did that last year and it was really a big hit.  Kids love candy, but they also like options!
If you are planning a Halloween party or haunted house, these glow-in-the dark boxes can provide extra decoration.  Buy a few and stack them to make an awesome wall of spookiness.  Dump out all the packages to serve to the guests and keep the boxes for future Halloweens to come!
Cheetos® has been one of my favorite guilty pleasures since childhood.  Sometimes I get a craving that only the crunchy, orange, cheesiness of Cheetos® can satisfy.  I love each one of their snacks, but mostly the original crunchy one.  That funny Cheetah is always coming out with new goodies.  These smaller bags allow for me to enjoy my snacks with portion control.  Love that!
We only recently got a Sam's Club membership and we are enjoying it very much.  This Cheetos® Halloween Cube is exclusively available at Sam's Club, so make sure you don't miss it!
Stay in touch with the Cheetah so you don't miss any Cheetos® news!
What's your favorite Cheetos® snack?  Will you be picking up a Cheetos® Halloween Cube at Sam's Club?
Rainbow Crumbs for You
Weekly newsletter with our latest posts and shenanigans.