This is a Sponsored post written by me on behalf of My Soxy Feet for SocialSpark. All opinions are 100% mine.
Socks have become an accessory of their own lately.  I see all my younger family members wearing fun and crazy socks all the time now.  I can remember doing the same as a kid.  Actually, I still have some wacky pairs that I love!
Fun and Athletic Socks from My Soxy Feet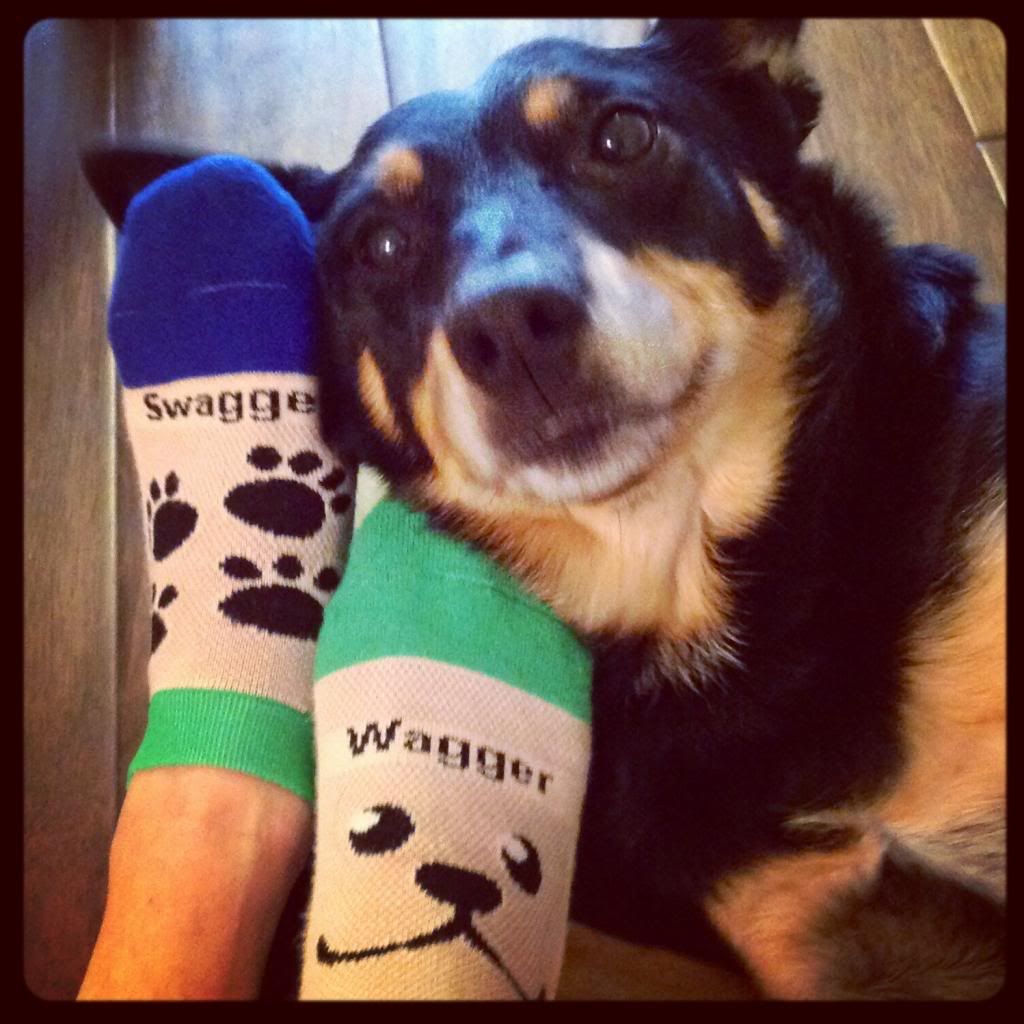 I am pretty picky with my socks.  It's actually surprisingly difficult to find a good pair that's good for everything.  They need to fit, but not be too tight.  They must be warm, but still breathable.  They have stay on my feet and not slip around in my shoe.  My Socky Feet really seems to have all those bases covered and more!
Not only are My Soxy Feet super fun, but they are unique in that they deliver inspiring messages, and several are even affiliated with charities.  A percentage of sales is donated to various organizations, like National Breast Cancer Foundation, ThyCa, Pet rescues, Boston 1 Fund, Hurricane Sandy Victims, and more.  Have to love a company that gives back!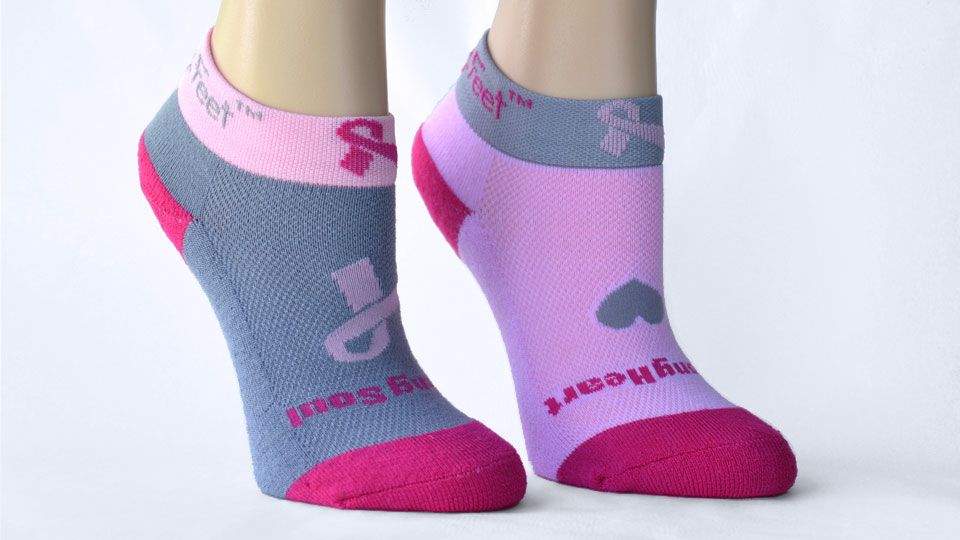 The socks are also perfect for all athletic activities.  They are made with coolmax fibers (which are from recycled water bottles).  As a previous wannabe-runner, I know that coolmax is awesome.  It keeps feet dry, prevents irritation, and keeps the sock in place in your shoe.
My Soxy Feet has two unisex designs.  There are four sizes and eight patterns, including one knee, compression-like sock.  They are working on many more and the socks always fit true to size.  The company values all customer feedback, and allows for a full refund if anyone is not satisfied.
I am very excited to give these socks a shot!  Sounds like they will be the answer to my cold feet problem.  They are made in the USA and I can feel good about purchasing them.
Like My Soxy Feet on Facebook!
Follow My Soxy Feet on Twiter!
~ Savings ~
Save 10% off all orders using coupon code SOXY10 from now until December 31, 2013.
Which pair of My Soxy Feet socks is your favorite?  Let me know in the comments below! 
Rainbow Crumbs for You
Weekly newsletter with our latest posts and shenanigans.