This is a Sponsored post written by me on behalf of LEGO for SocialSpark. All opinions are 100% mine.
Make a LEGO Minifigure holiday card in minutes on the LEGO website.  This is an adorable little card that you can download and share with your family and friends.  Create your own LEGO Minifigure Family.  You can add up to 13 family members, including pets.  Customize the skin tone, facial expression, outfit, hair, and more with each adorable little figure.
Make a LEGO Minifigure Holiday Card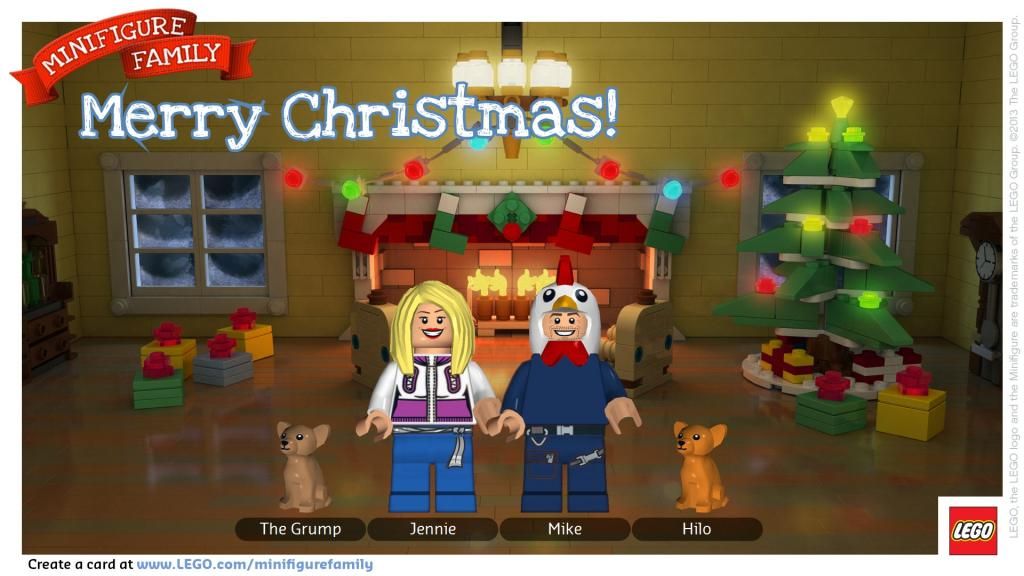 I had a lot of fun creating our minifigure LEGO family.  I had been seeing these postcards across the web and had wanted to do one for us.  Thankfully, they have dogs since they are our furry children.  😉
I put Mike in a chicken hat because, why not?  Pretty sure my outfit doesn't match, but it's colorful and fun.  The background really does look like our home.  With our fireplace, Christmas tree and hardwood floors, it's quite accurate.  All we need to do is fill it with presents now.
While I was on the LEGO website, I found several helpful gift ideas.  There's a few little kids on our list that would enjoy receiving anything from LEGO.  I had no idea that they now have so many themed LEGO products.  Right away I noticed the Teenage Mutant Ninja Turtles and thought of my nephew.  He loves TMNT and would be thrilled with this set.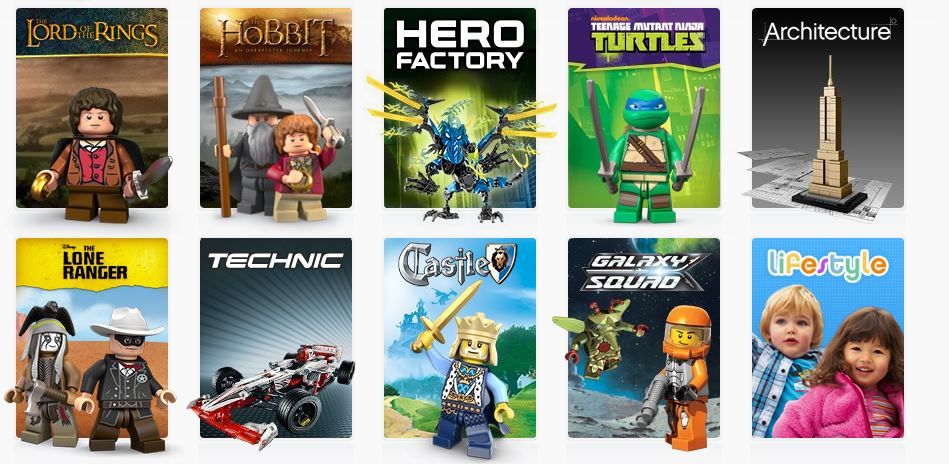 LEGO products are a great way to inspire a child's creativity and teach them how to build and create.  Making my LEGO minifigure holiday card also resulted in me crossing a few gifts off of my list.  That was a win-win.
Aside from the searing pain that ensues from one stepping on a LEGO, their sets are always a hit.  They are gifts that last forever.  My Grandma still has all of my LEGO toys from my childhood and the kids still play with them at her house.  They last forever!
Have you created your minifigure family yet?  What would yours look like?     
Rainbow Crumbs for You
Weekly newsletter with our latest posts and shenanigans.