We were given a 2014 Kia Soul to use for a week in exchange for our honest opinions. Driving new cars is always a treat. Mike and I both enjoy seeing the latest developments in vehicle technology.
Our 2014 Kia Soul Driving Experience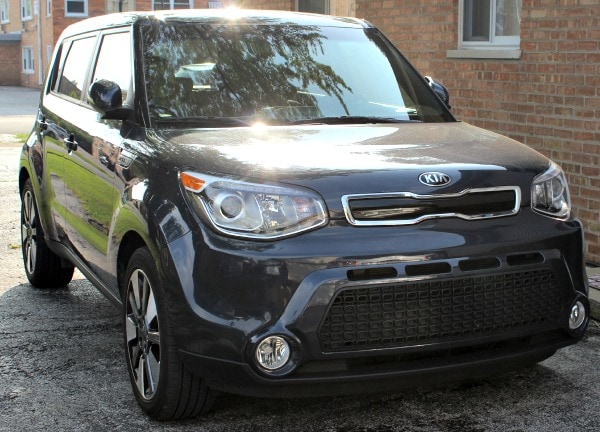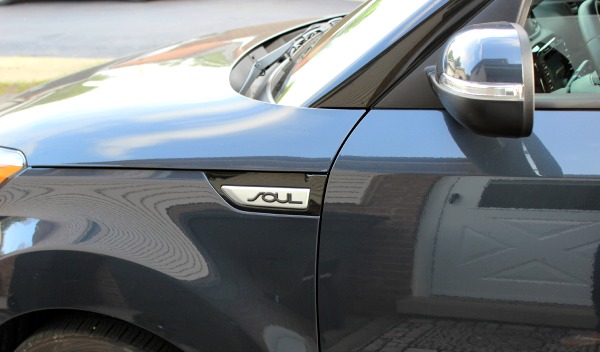 My first impression of the Kia Soul was a stereotypical "girly" one based only on appearance. I don't love the boxy shape of this vehicle. It does have slightly rounded corners which help. It's not so much of a box that I couldn't deal with it. Once I entered the vehicle, all negative thoughts of the exterior were wiped away.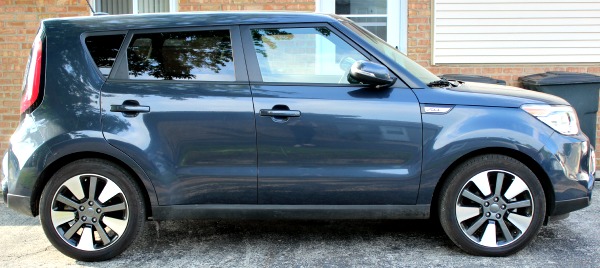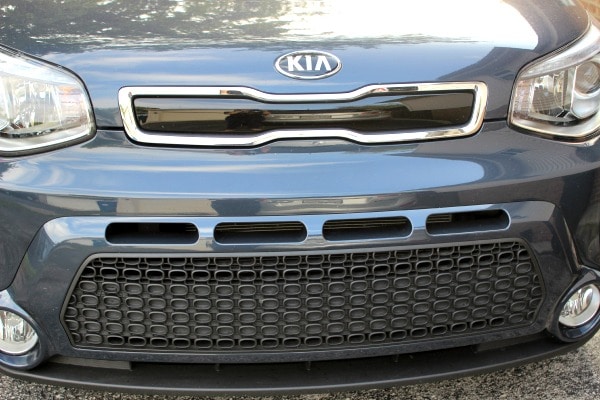 The inside is spacious and open. The panoramic ceiling window just adds to the roomy appearance. Even Mike who feels cramped in our current SUV felt like he had a lot of room to spare.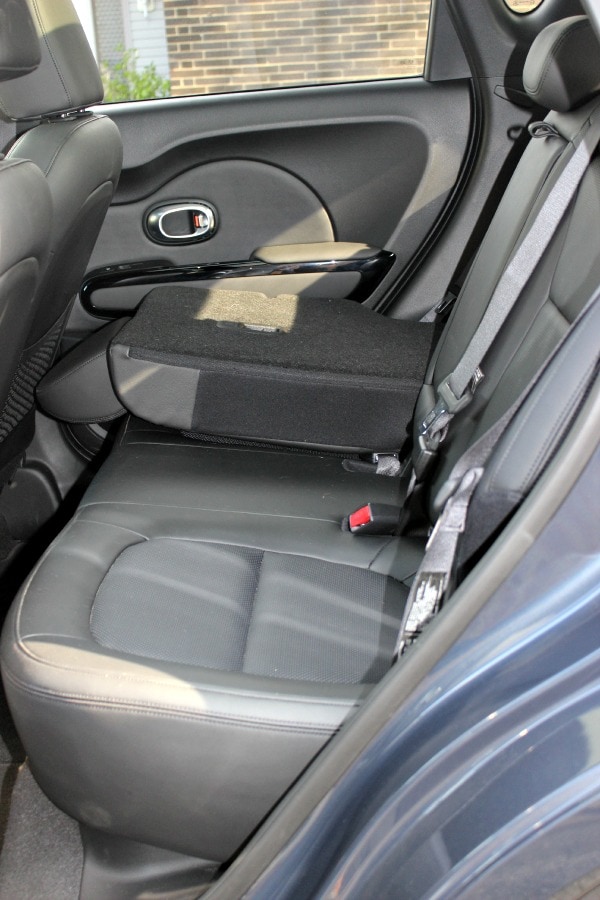 The back seat has a lot more room than average. What excited me most was that the back seats are heated! We are obsessed with heated seats, so this was a huge bonus. They also fold down to allow for more room in the the trunk area.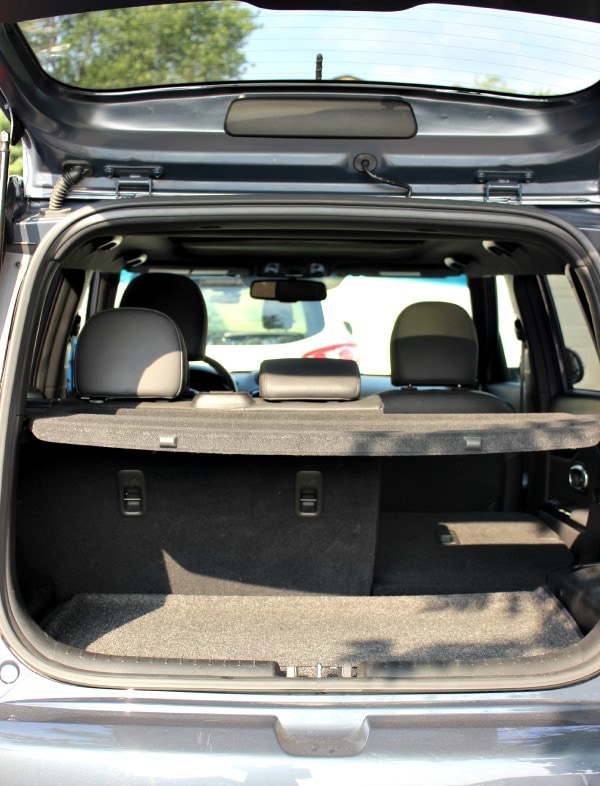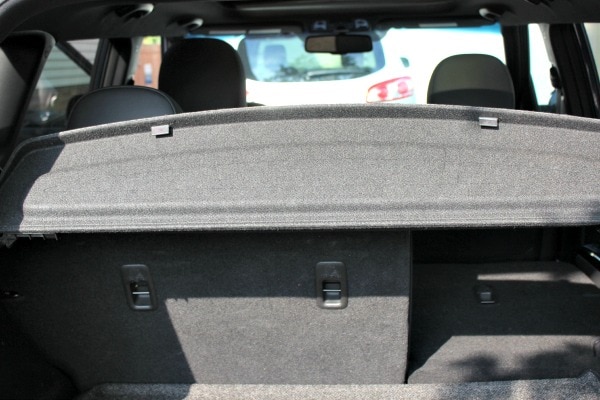 Speaking of that, the back area has shelves. This creates more space, but they can also be easily folded in. The bottom part lifts up for even more compartments.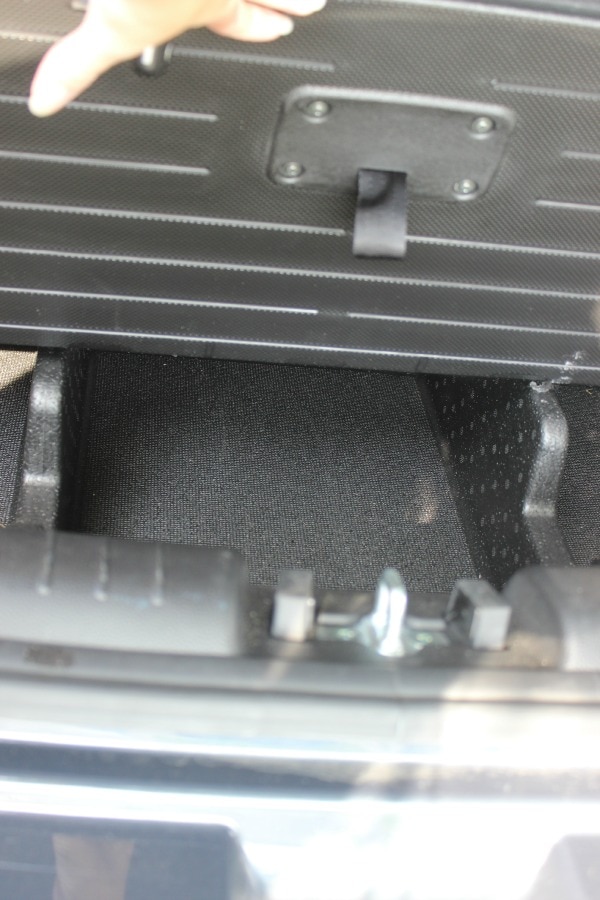 Have you ever seen a car with mood lighting? This was a first for me. It's just one of the many fun features that the 2014 Kia Soul has. All these little extras of course aren't a necessity, but they sure do add to the fun.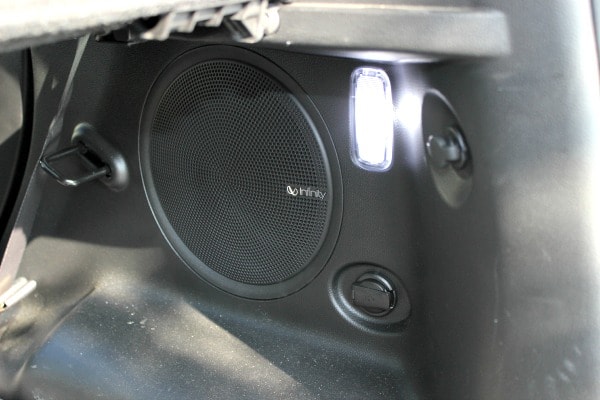 Key-less entry allows anyone with the key fob to open the door as long as its on them. Push button start has you on your way in no time.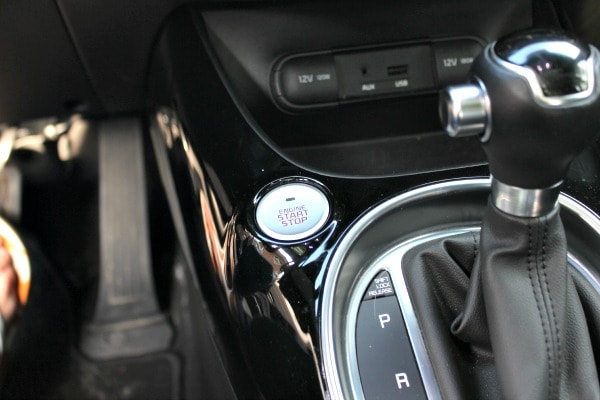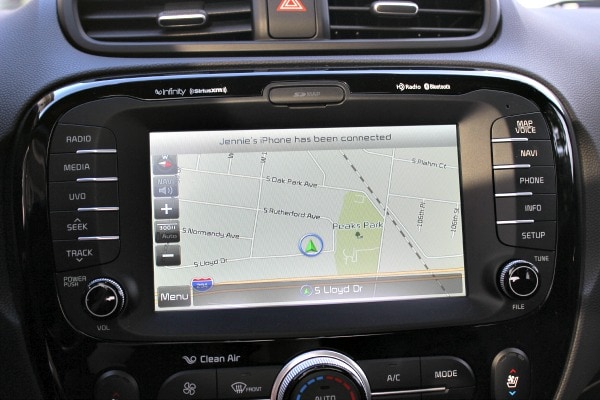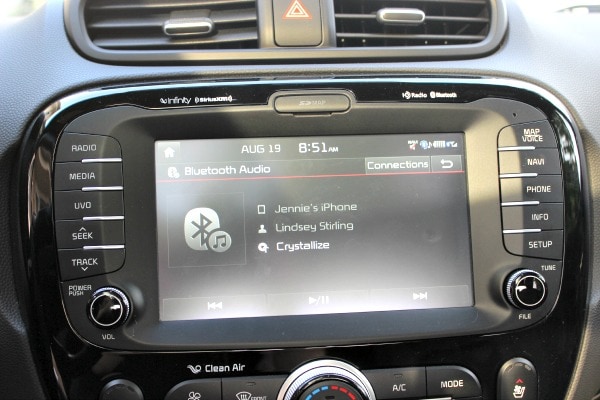 The touch screen area is very large and super easy to read. Everything is bright and easy to use. Syncing my phone via Bluetooth took less than a minute.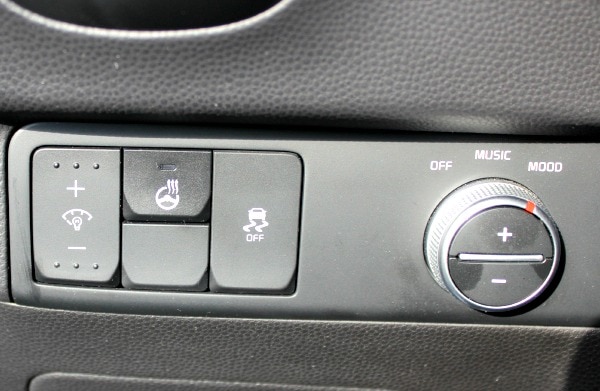 I mentioned the heated seats in the back, but the front has heated and cooled seats. What? First I have seen of this! We happened to have the car during hot weather, so it was amazing. No sticking to the leather. The air blows right out of the seat to keep you cool. Such a perk! There's also a heated steering wheel option. After last year's polar vortex, this is something I can truly appreciate.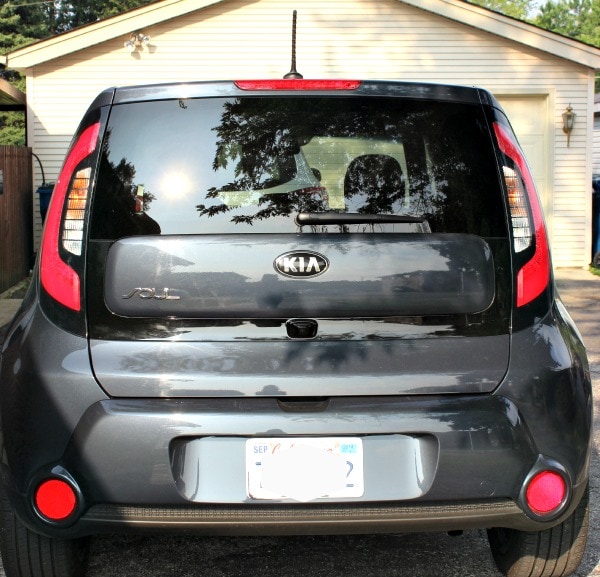 I feel like I am a little all over the place in this post. There's just so many features that I feel are worth mentioning. There's not much that we didn't like about the Kia Soul. Aside from the shape, we enjoyed the heck out of driving it.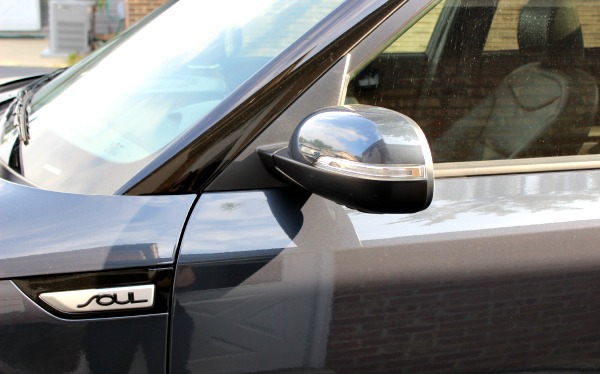 Overall the 2014 Kia Soul gets great gas mileage, has tons of add-on features, and is available at an affordable price. Based on our experience, I would definitely recommend checking one out for a dependable family vehicle.
There's still so many things I didn't mention about the Kia Soul. There are loads of important safety features and much more. Read all the details on the Kia website.