This review (and post) was made possible by Double Duty Divas and Pampers. I was provided the featured product free of charge to facilitate my review, but all opinions are 100% mine. These past few months have been a whirlwind of activities. Since we arrived home with our little one, we have been to see friends, family, and tried to maintain a normal schedule. However, as we approach Mother's day – a holiday I now have a new appreciation for since becoming a mother for the first time just a couple months ago – I need to realize that it is my little guy I need to be thanking for this adventure!
Thanks, Baby
Pampers wants to remind us when a baby is born, a mother is born – so Thanks, Baby! They have this super cute video (seriously, there were tears when I watched it… ugh) to thank baby (and ultimately thank moms). For every view this video gets, they will donate 1 diaper, up to one million diapers, to Feeding America (so WATCH IT!). And, to help me get excited to celebrate my first Mother's day – they encouraged me to write a note thanking my own baby.
Dear Little Dude,
Thank you for allowing me to see the more important things in life. Since your arrival I have learned it is more important to stop and see you laugh than it is to get all the laundry done. I have learned that I don't need a full night of sleep, I need to take time to revel in the precious middle of the night cuddle moments that will soon be gone. I have learned it isn't quite as important to have all the latest and greatest toys, all you need is to "talk" to someone and you are happy.  Thanks, Baby – for teaching me important things already, and for making me a mom!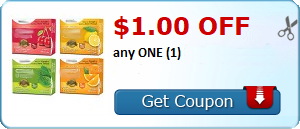 Follow Pampers online for the latest deals and products – Like Pampers on Facebook or Follow Pampers on Twitter.
Make sure to sign up for the #thanksbaby Twitter party on May 8, 2014 at 9pm EST. Join them for awesome giveaways including store gift cards, Pampers diapers, and more. RSVP for the #thanksbaby twitter party here.
Rainbow Crumbs for You
Weekly newsletter with our latest posts and shenanigans.