I will be totally honest. This summer was quite hectic and our sleep schedules went out the door. Now that we are all going back to school, it's taking a while to get adjusted to the old routine. This post is sponsored by Nature's Sleep. I am a 2014 brand ambassador and have received products in exchange for my honest feedback. All thoughts and opinions are my own.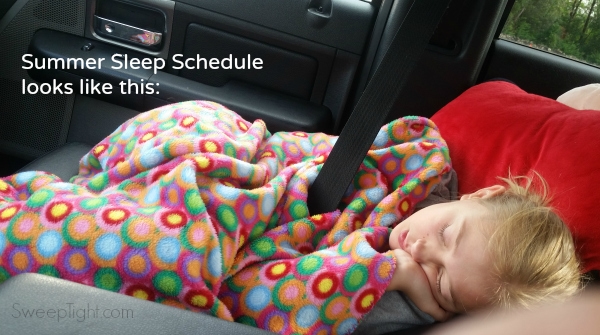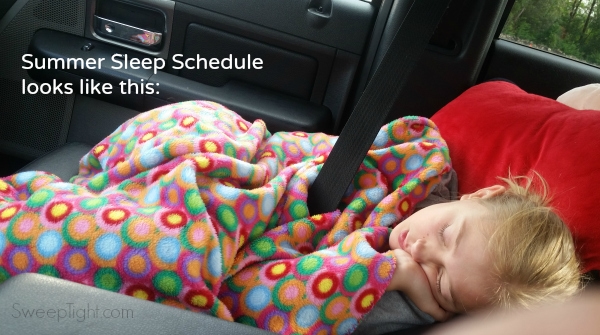 Back to School – Bedtime Routine
During the summer months, we pretty much slept whenever we felt like it. Since my kids are growing really fast, that was pretty much all the time. Every time the house was quiet, I would find medium sized humans passed out somewhere. I swear after every nap Adam had grown half an inch. (Seriously, he grew 4 inches this summer! He's now passed me up by 3 inches!)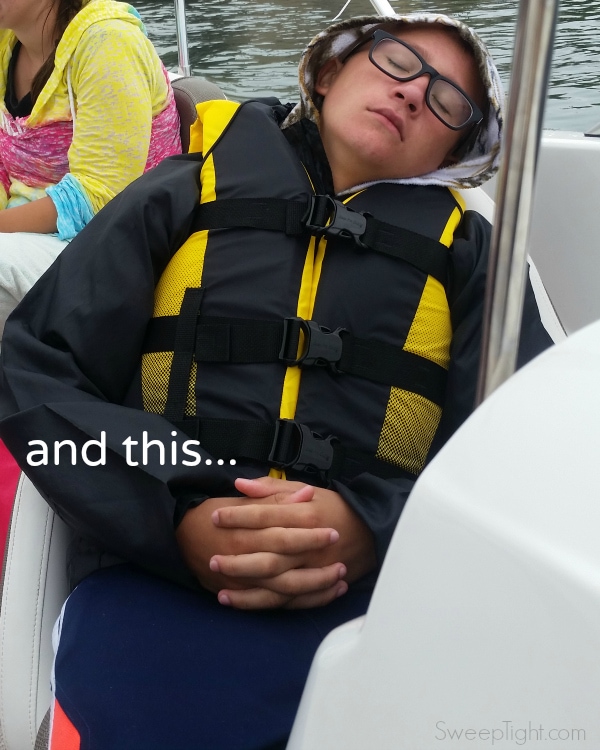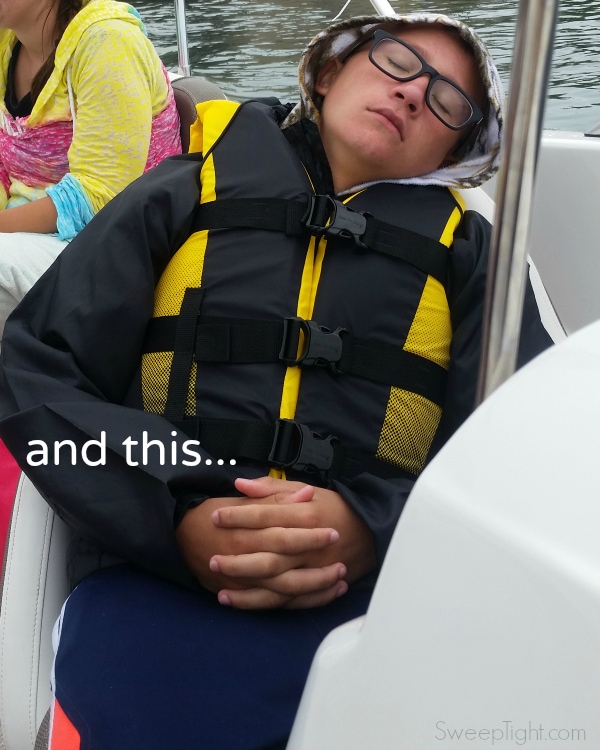 My kids can sleep anywhere. It's like a talent of theirs or something. Ha! Just yesterday, Adam had splattered out on the hard wood floor and was just chatting with me. A couple minutes later, I heard light snoring!
Apparently, this must be genetic. The photo below is of my adorable little nephew, Alec. Even after a full 10 hour night of sleep, he's an adorable little sleepy head in the morning.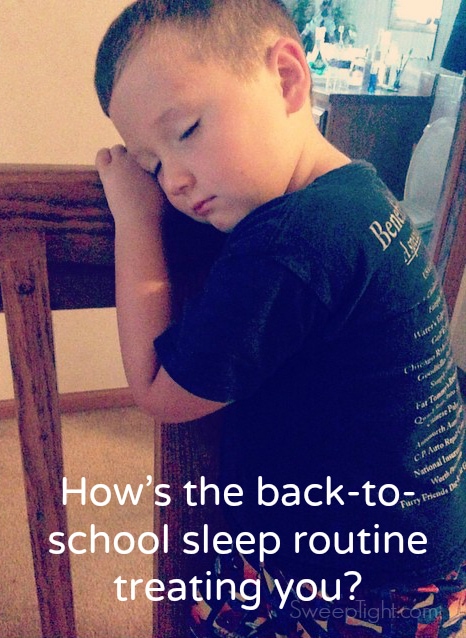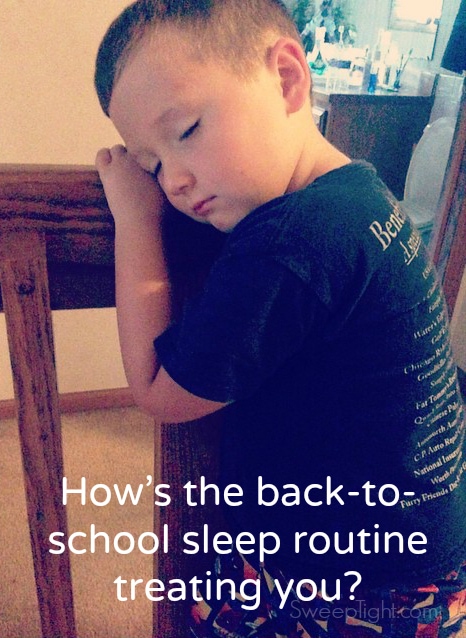 But that's just it… sleep is super important for growing kids. It's when all the major growth and strengthening of bones occurs. So I didn't really mind that they were sleeping so much. But now that school is back in full swing, their only time for sleeping is at night. Getting back to this routine is tough. We were enjoying late night movies and board games, but it's back to reality. Despite our efforts to make this transition smoothly–by going to bed early a week before school started–we're still struggling.
Nature's Sleep to the Rescue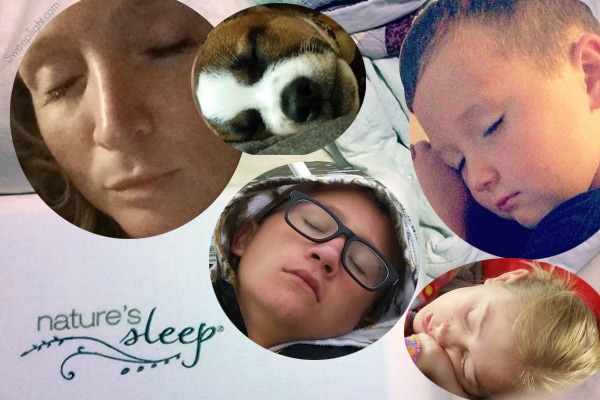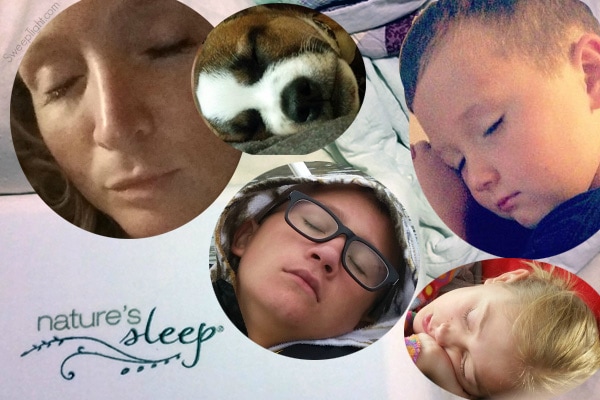 Do you want to know what helps? Being super cozy. Even though my kids are practically narcoleptic, having a soft, warm, and snuggly pillow and bed will knock you right out for the night. You still may not want to get up when your alarm goes off, but at least you'll have gotten quality sleep all night.
Coupon Action!
Be sure to stock up on your own Nature's Sleep products and use coupon code GEL40 to save 40% off all gel mattresses and free shipping!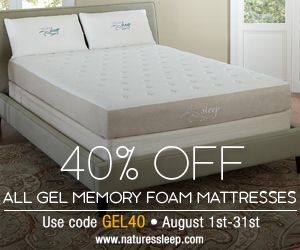 Don't forget about the bimonthly Twitter chats either! The 1st and 3rd Tuesday of every month, simply follow the #NaturesSleep hashtag at 1pm EST. (The next one is 8/26/2014–not typical, so take note and don't miss your chance to win awesome prizes!)
Follow Nature's Sleep on Facebook and Twitter to keep up with all the fun!
Rainbow Crumbs for You
Weekly newsletter with our latest posts and shenanigans.