World Peace Day is coming up and AXE® and Walgreens want to help you celebrate.  The world sure could use a lot of peace right now. Smelling fantastic is a small, but good start. This post is sponsored by Lunchbox, all opinions are my own.
World Peace Day with AXE, Walgreens & Peace One Day
For shoppers who would like to help make the world a better place, AXE® wants to reward you. To help more shoppers join the peace movement, AXE® Peace Recruiters will be in front of flagship Walgreens stores on September 21st to help enlist shoppers for peace. They will be showing off the full AXE® Peace lineup and handing out special samples as "Peace Offerings".
Watch the team hit the streets to spread the word about World Peace Day in a very creative way. #KissForPeace had the AXE® Peace crew out there encouraging people to soften their hearts through a kiss. The video is heartwarming, touching, and a little funny. The look on a few peoples' faces when approached to kiss a stranger is slightly hilarious. It makes sense though, giving a kiss on the cheek or even a hug can lighten anyone's mood and help spread peace. Smelling amazing with AXE® can definitely help make people want to get closer to you!
Savings
After watching the video you can print a money-saving coupon for $1.00 off two AXE® products at Walgreens. Even more savings — throughout the month of September, buy 1, get 1 50% off participating AXE® products at Walgreens. Why not get one for you and one for a friend? That's another great way to pay it forward and spread some peace!
Remember, actual World Peace Day is on September 21st, but we should all be doing our part to spread peace daily. There's so many little ways to brighten someone's day that don't cost a thing. Even just a smile can turn a person's day around!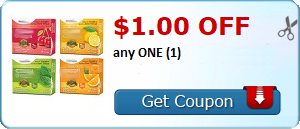 Rainbow Crumbs for You
Weekly newsletter with our latest posts and shenanigans.