You know when you want dessert, but you also want a cocktail? That's when you make a cheesecake cocktail recipe. Problem solved. Of course, you could always have both, but I am always too full after dinner. Choices must be made. Or, ingredients must be combined. This post is for people ages 21+ who know how to drink responsibly.
Blue drinks are automatically more fun. I may have made that up, but it sure seems that way. Drinking a blue drink reminds me of vacation, summers by the pool, and carefree times. Blue drinks are pretty, and great for when you want to play bartender and impress your guests.
Blue Curacao adds just a hint of orange/citrus flavor to bring out the flavor of the blackberries and complement the white chocolate. Then, of course, cheesecake needs no explanation. You either love it, or you're wrong. 😉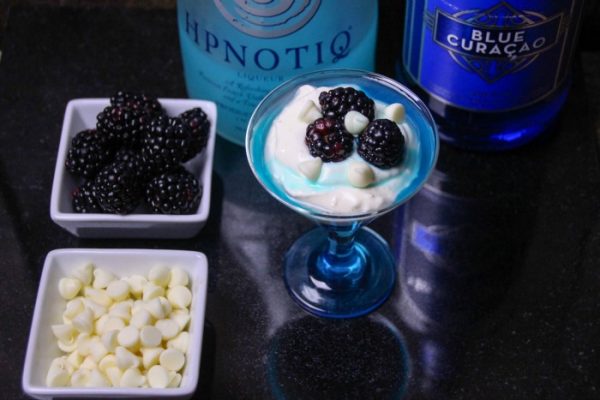 Blue Belle Cheesecake Cocktail Recipe
Ingredients:
1/2 ounce Hpnotiq Liqueur
1/2 ounce Blue Curaçao
2 – 4 tbsp of No Bake Cheesecake
1/2 tbsp White Chocolate Chips
3 – 4 Plump Ripe Blackberries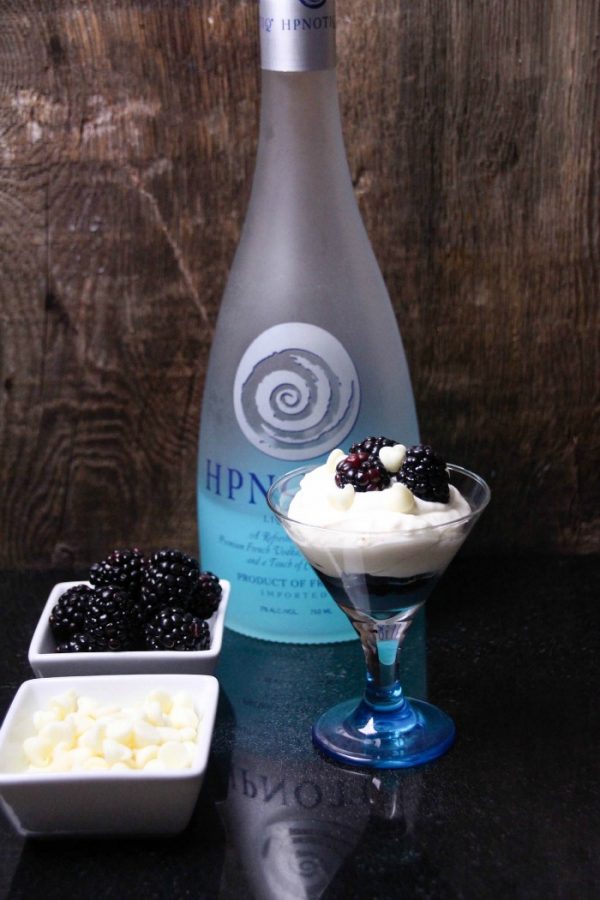 Directions:
Prep ahead. Make your favorite no-bake cheesecake recipe. There's a recipe in this post if you need one.
In a glass add Hpnotiq liqueur.
Add no-bake cheesecake.
Top with a drizzle of Blue Curaçao liqueur.
Garnish with white chocolate chips and blackberries.
Serve.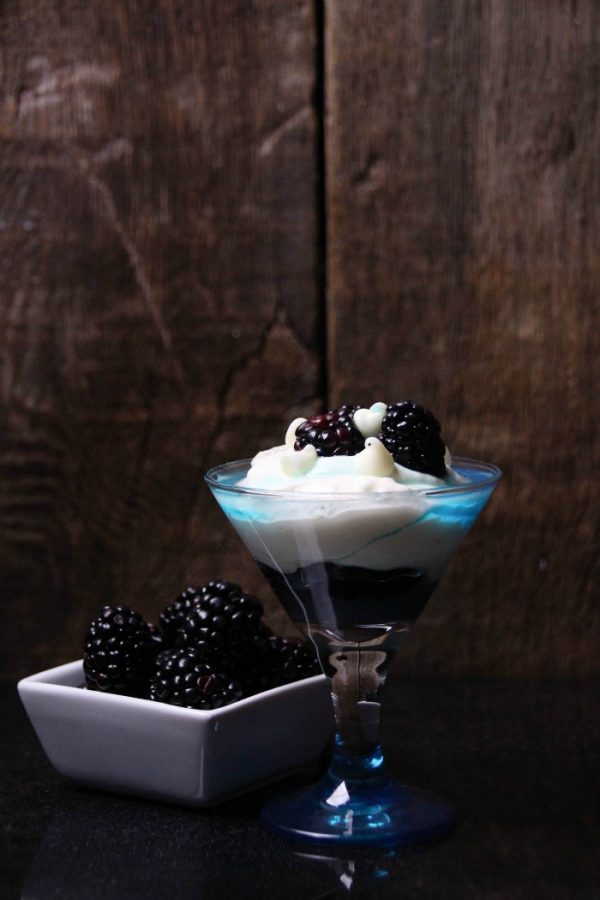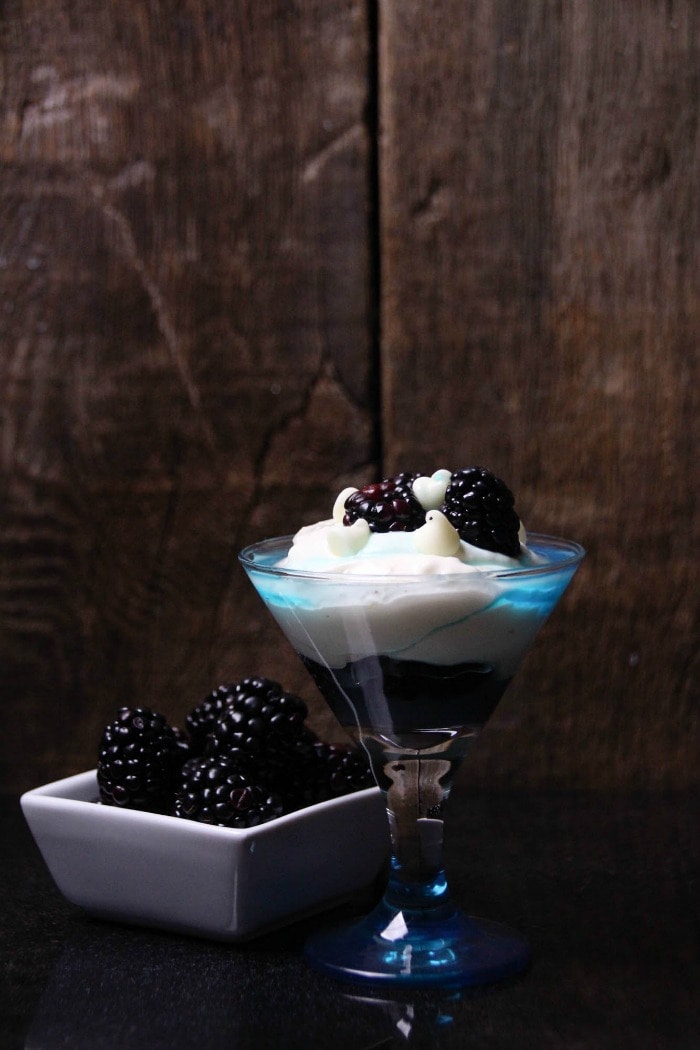 Make this cheesecake cocktail recipe on your next date night, girls' night in, game night, or laundry night. No special occasion necessary for this blue beauty. Just another reminder to always drink responsibly, and never drink and drive.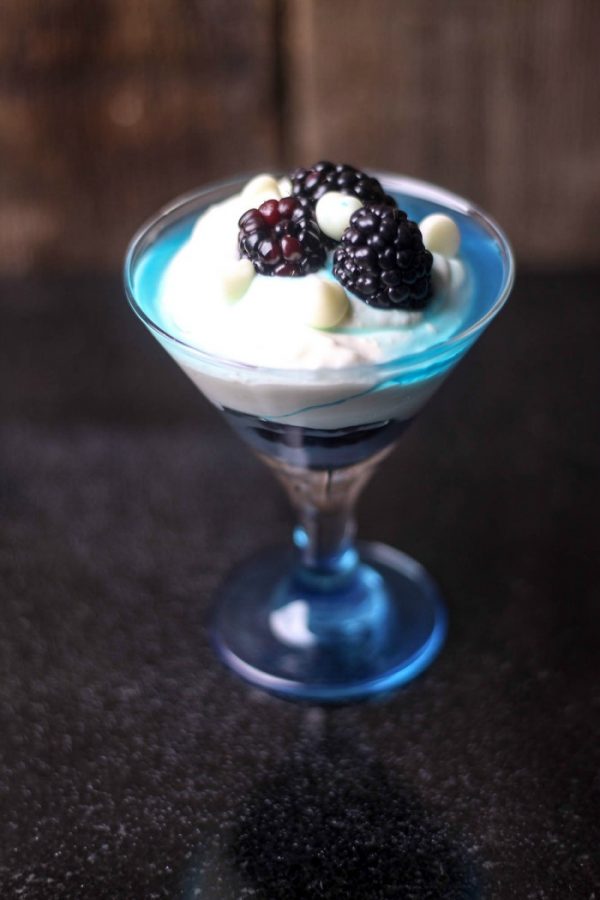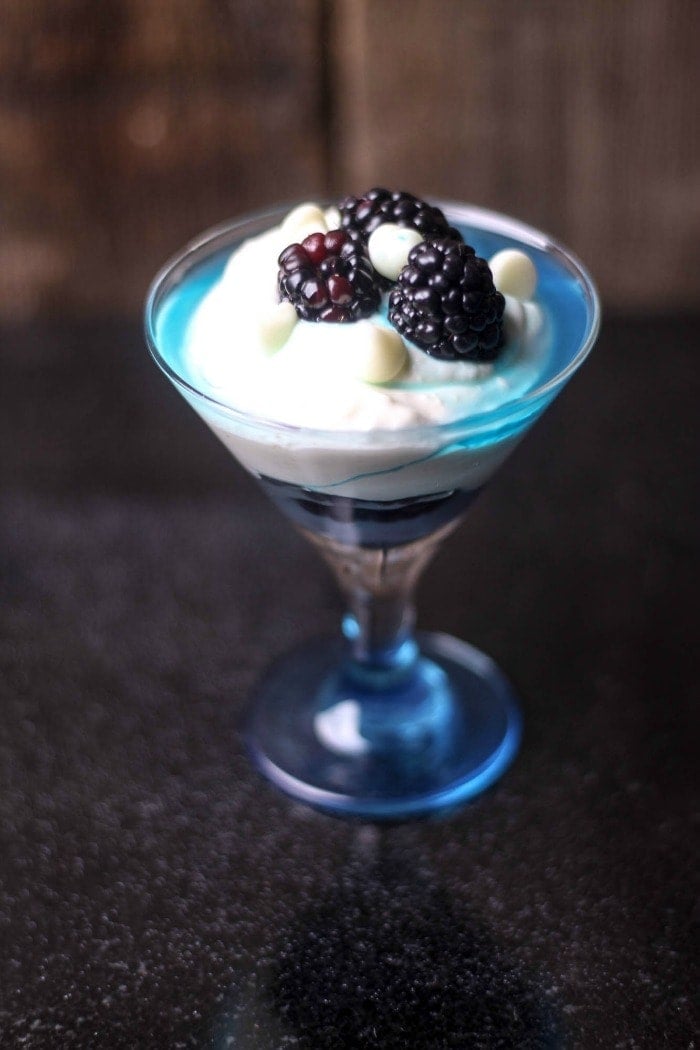 Have you tried a cheesecake cocktail recipe yet? 
Rainbow Crumbs for You
Weekly newsletter with our latest posts and shenanigans.