Until recently I had no idea how easy it is to make coffee house style drinks at home. If you've got a blender and the right ingredients, you're set. For this frozen chocolate chip mocha frappe recipe, I threw everything into my Blendtec and blundered into my new favorite drink concoction. This post contains affiliate links to help support this blog.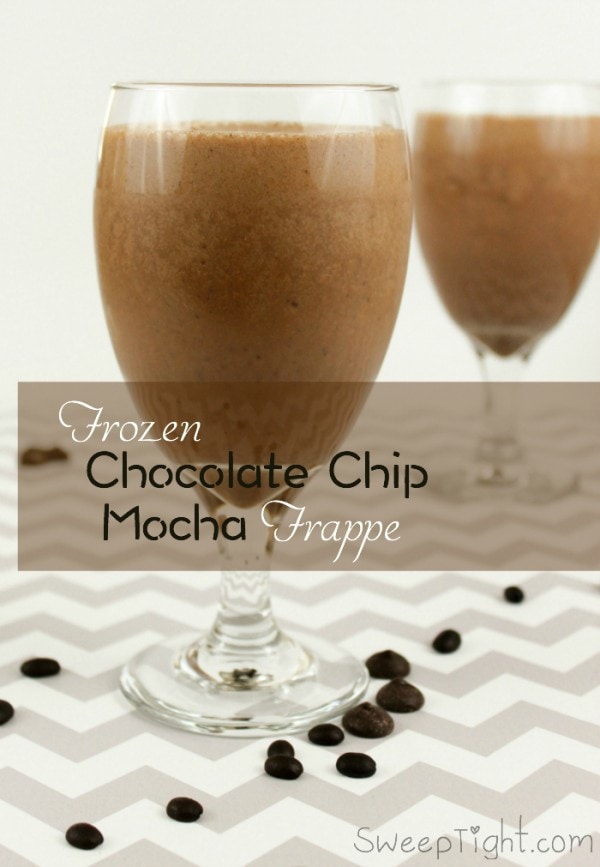 Frozen Chocolate Chip Mocha Frappe Recipe
Using the ingredients I did, I was able to increase the nutritional value of this otherwise totally indulgent beverage. I'm all about sneaking the good stuff into things that taste like they're really bad for you. 😉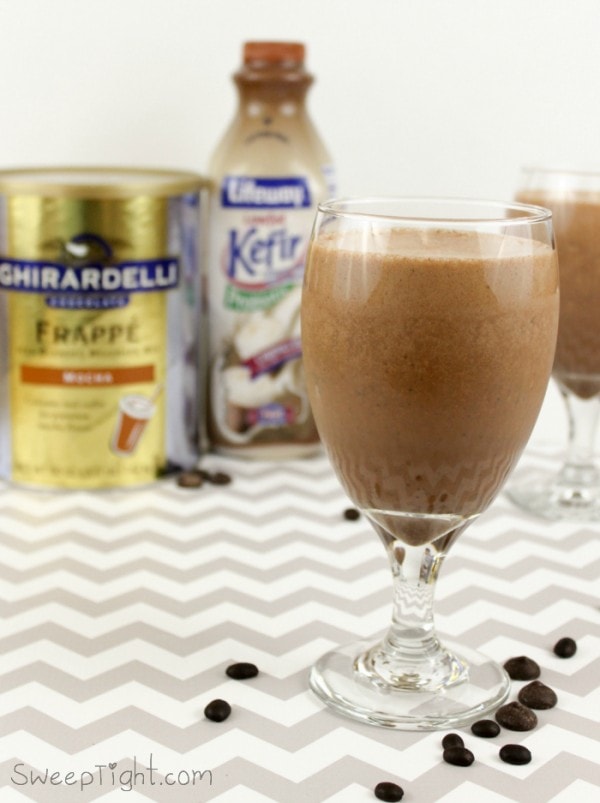 Ingredients for THREE 14oz servings: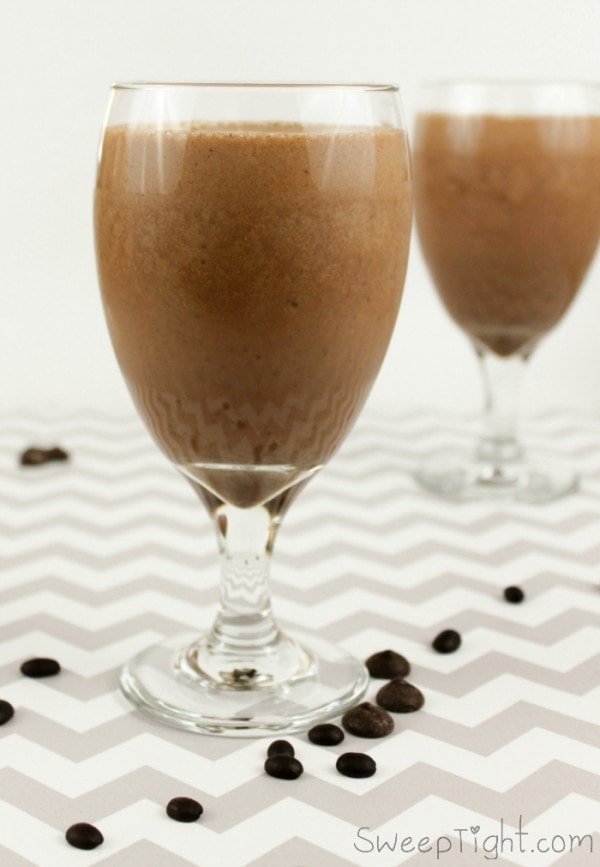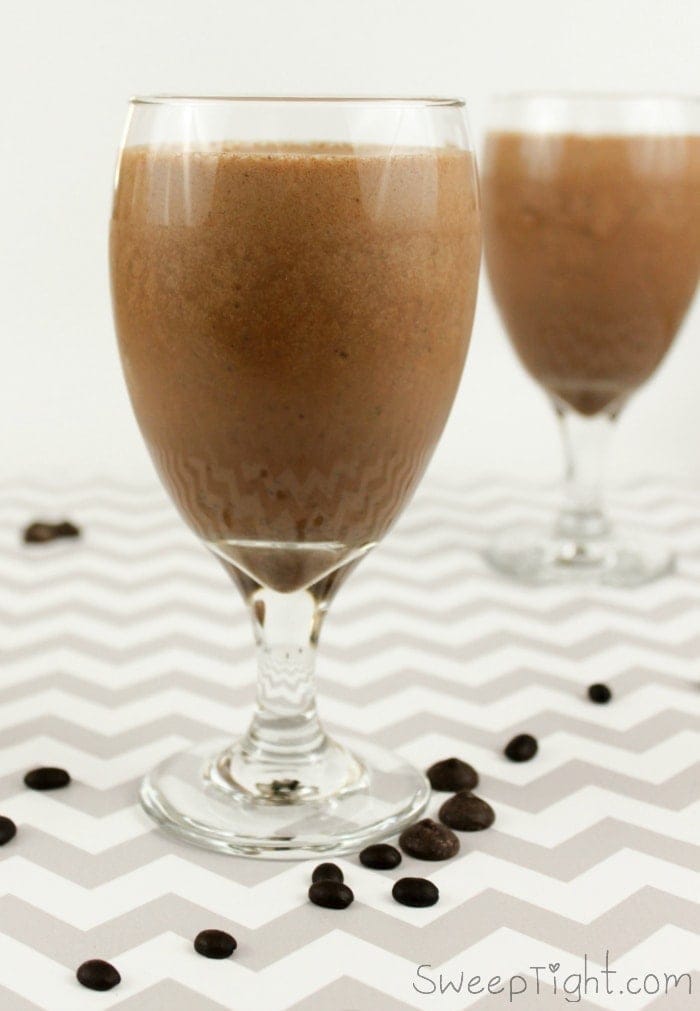 Instructions:
Put ingredients into blender in the order listed above. Blend for 10-15 seconds or until smooth.

If you'd like larger chunks of chocolate in the final product, add those for just the last 5 seconds of blend time.

Serve in pretty glass or mug with smoothie straw if desired. These straws are the best because they allow larger pieces of chocolate to pass through without clogging.

For added glamour, shave a small amount of dark chocolate over the top.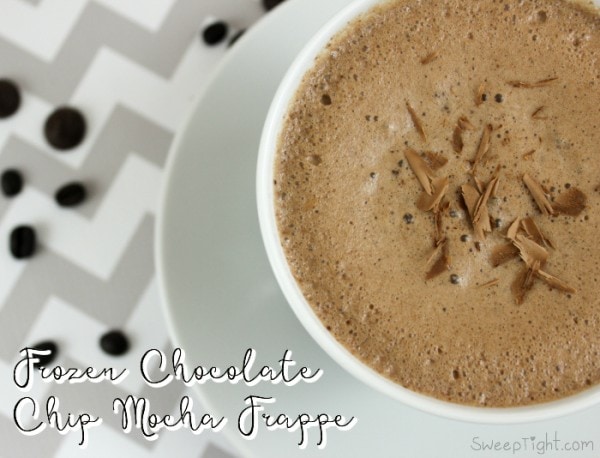 This mocha frappe recipe is really creamy and tastes kind of like liquid chocolate cake. It's the freaking bomb. Be careful not to add too much of the Kefir because it can create a more sour taste. I found that this is just the right amount for a creamy texture with the perfect flavor.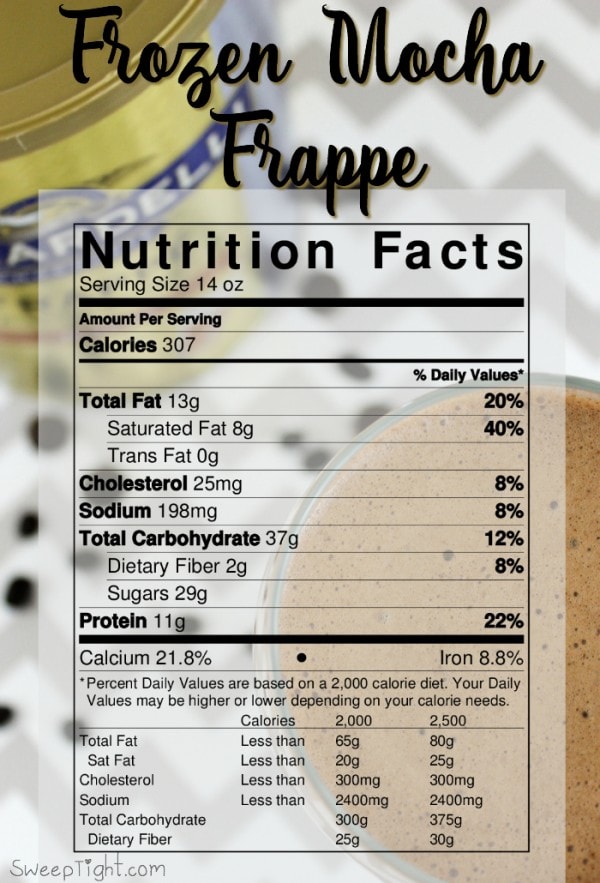 The Kefir and small amount of protein powder give this drink 11 grams of protein per serving but this could easily be increased if desired by adding more protein powder. I could definitely see this being an awesome post workout treat. It's got a good balance of carbs, fats, and proteins for muscle and energy recovery. But, lately I've been treating it as almost a whole meal, pairing it with a light salad for lunch. It fills me up and gives me that much needed caffeine pick-me-up to get me through the rest of the day.
Have you ever tried a mocha frappe recipe before?
Rainbow Crumbs for You
Weekly newsletter with our latest posts and shenanigans.