Having always had a fairly average and used vehicle growing up and in my adult life, any time I drive a brand new car it's pretty awesome. But after testing so many, you really do start to notice the little things that make a huge difference. I was given this vehicle for a week to facilitate this 2016 Toyota Camry review. All thoughts and opinions shared are entirely my own.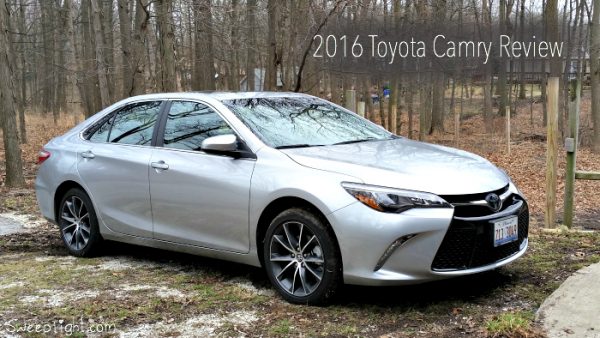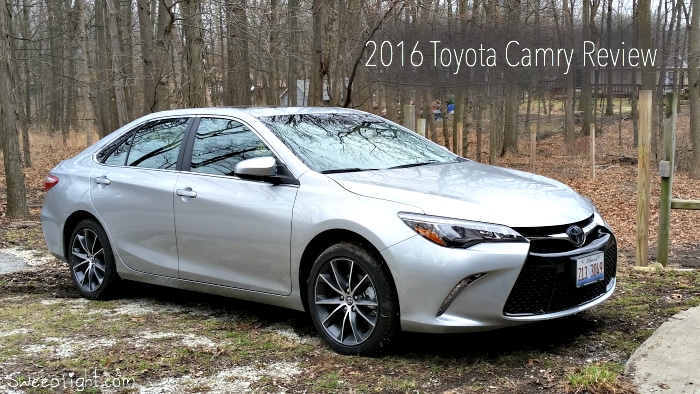 2016 Toyota Camry Review
When I first sat down in the 2016 Toyota Camry I was immediately impressed with where all the buttons/gadgets were placed and how my body fit the car. I know you can adjust the seat, but sometimes you just can't find that spot where everything just works for your body. Sometimes it takes a while before you find your groove. But it happened instantly in this car.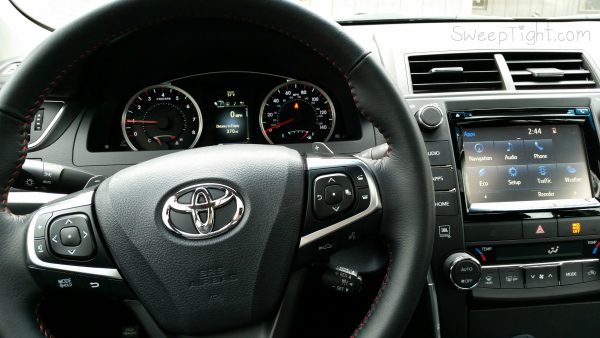 I'd like to point out a few of my favorite things about the dash and center console area of the 2016 Toyota Camry as illustrated in the photo below.
a. Push-to-start. This means that the car obviously has one of those smart keys. I have truly grown to love them because you'll never lock the key in the car, or struggle to find it in the abyss that is your purse. As long as the key is on you, you're all set.
b. Touch screen for radio, map, etc. These seem pretty standard nowadays but I am a huge fan of still having the knobs. When you're caught in a frantic situation while driving and need to quickly kill the radio or adjust the temperature I like having the knob available rather than having to scroll through a bunch of options on the screen.
c. USB chargers and charging pad. With all the devices a typical family has it is important to be able to charge them–or link them to the vehicle.
d. Cup holders. There can never be too many! But more importantly, I love where these are placed. I can't stand it when they are located south of the gear shifter. Having a tall drink in the cup holder makes it difficult to shift or get into drive when the shifter is right in front of the cup holders. Again, it really is all about the little things.
e. Heated seats. I'd like to see this come standard in all vehicles. Seriously, I am so incredibly spoiled. I cannot ever own a vehicle without heated seats again.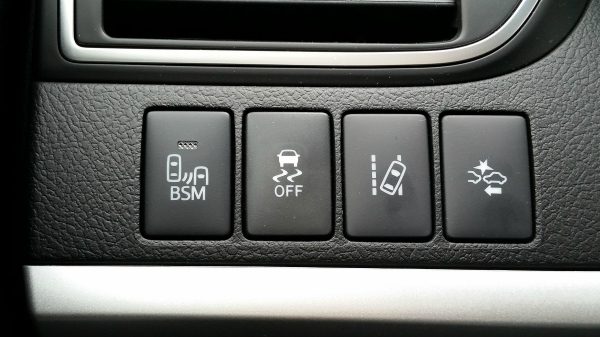 The safety buttons you see pictured above are located to the left of the steering wheel on the front panel of the 2016 Toyota Camry. The blind spot monitor is such an outstanding feature. If a car is in your blind spot, a light appears on the corresponding side mirror. You can also turn on or off your traction control, lane monitoring and the smart sensors that will let you know when you're getting too close to the car in front of you.

The Camry sure has come a long way. My sister's husband drives an older model and it's still reliable. But there's no arguing that the newer upgrades aren't seductive.
What was your favorite part about this 2016 Toyota Camry review?
Rainbow Crumbs for You
Weekly newsletter with our latest posts and shenanigans.