Chia seeds are loaded with nutrients. We should all jump at any chance to add them to our diets. With this chia seeds drink recipe it's easy to incorporate them into your adult beverage. In fact, this could easily be made without alcohol and be fun for any time of day. This post is intended for adults ages 21+ only. Some of the links in this post are affiliate links to help support this blog.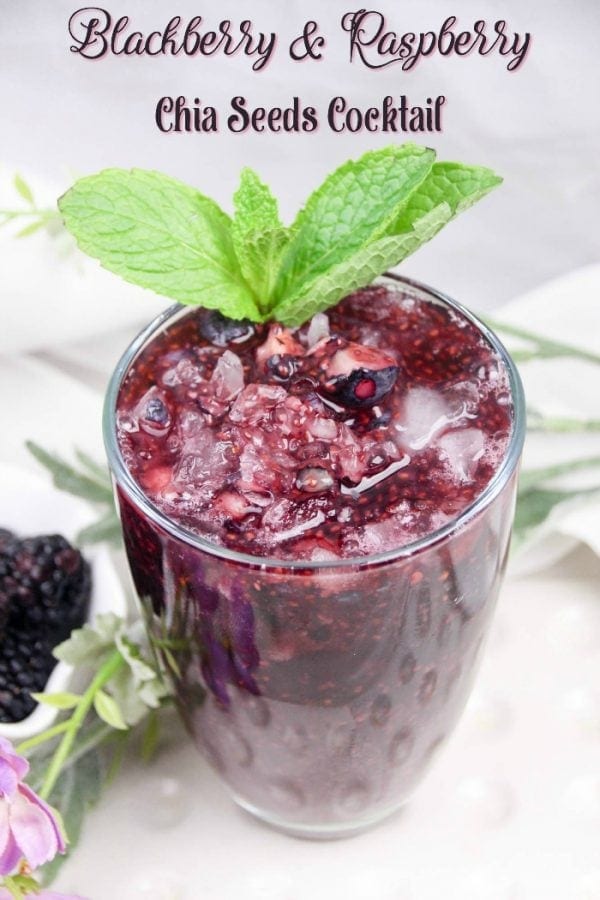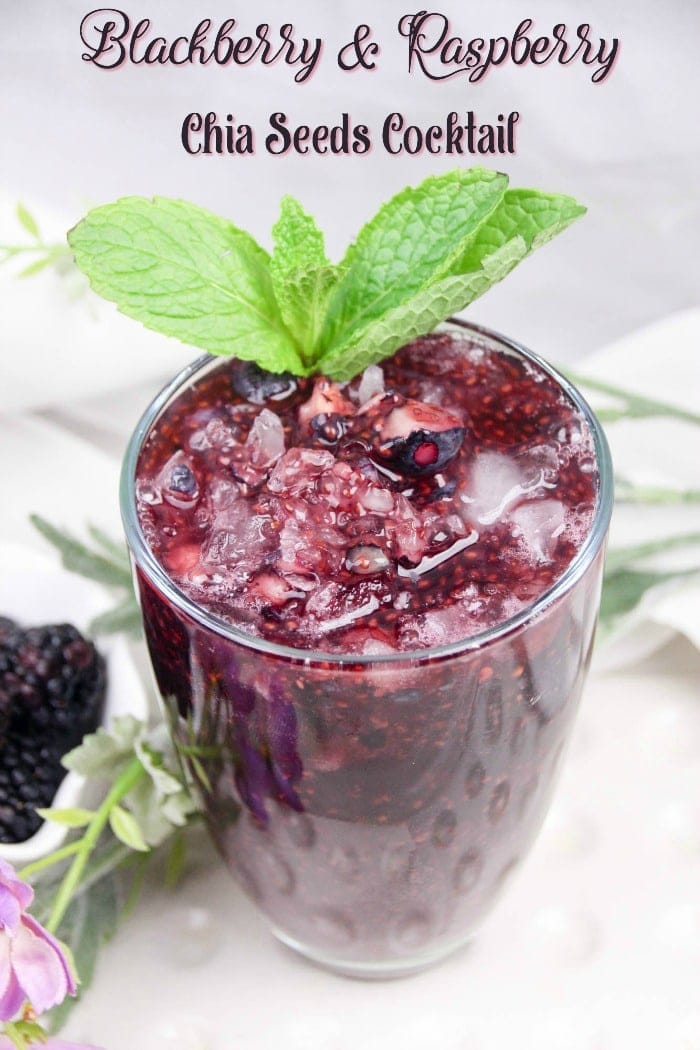 Blackberry and Raspberry Chia Seeds Drink Recipe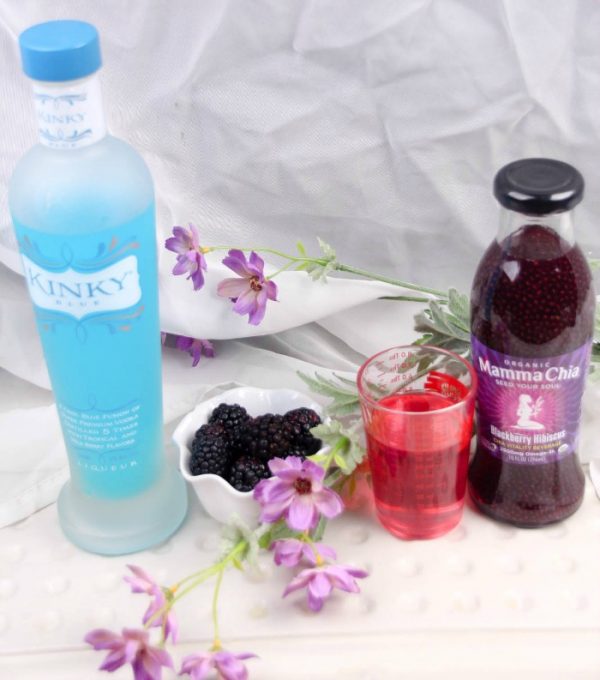 Ingredients: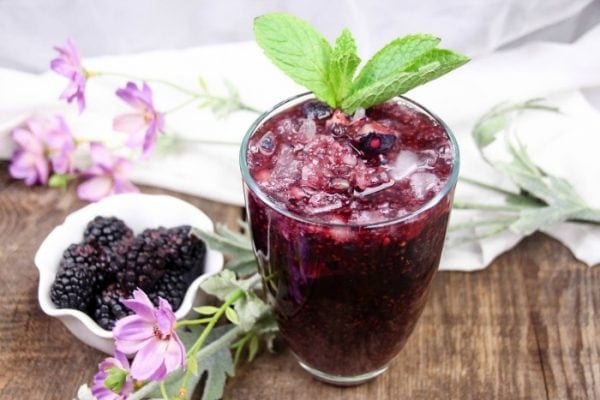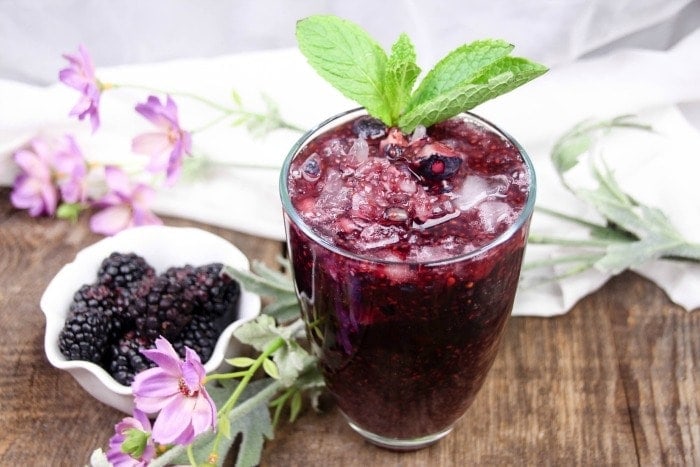 Directions:
In a blender, add blueberries, ice cubes and pulse a few times and spoon into a glass.
In a cocktail shaker add Kinky Blue, raspberry simple syrup, and Mamma Chia Blackberry Hibiscus.
Secure cocktail shaker lid and shake for 20 seconds.
Strain into glass over blueberry ice mixture.
Serve.
Drink responsibly, and never drink and drive.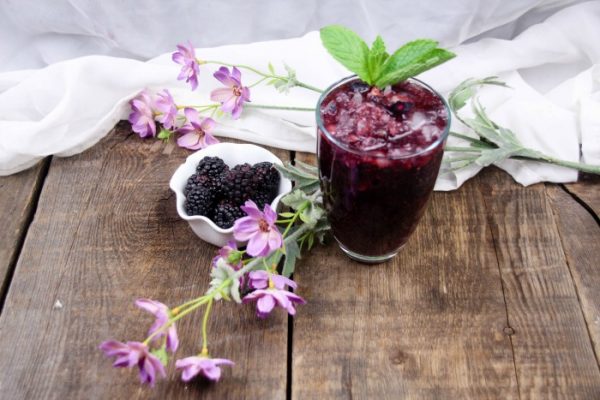 If you've never tried Mamma Chia beverages, they're really yummy. The drinks on their own have a unique texture but are jammed packed with healthy nutrients. Plus they're organic, support sustainable farming efforts, and the company makes every effort to give back to the planet.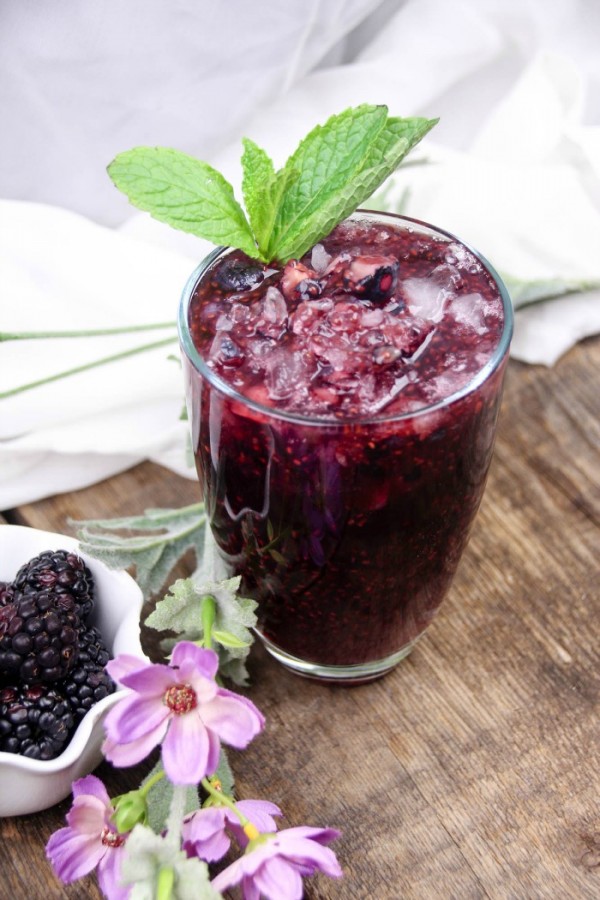 Chia seeds are full of heart-healthy Omega-3's, balanced dietary fiber, complete proteins, calcium, iron, zinc, and more. The way they are delivered in these Mamma Chia drinks allows you to get a whole bunch of them–maximizing the nutritional value. Unlike flax seeds, they do not have a hard outer shell, so they don't have to be ground up in order to get the benefits.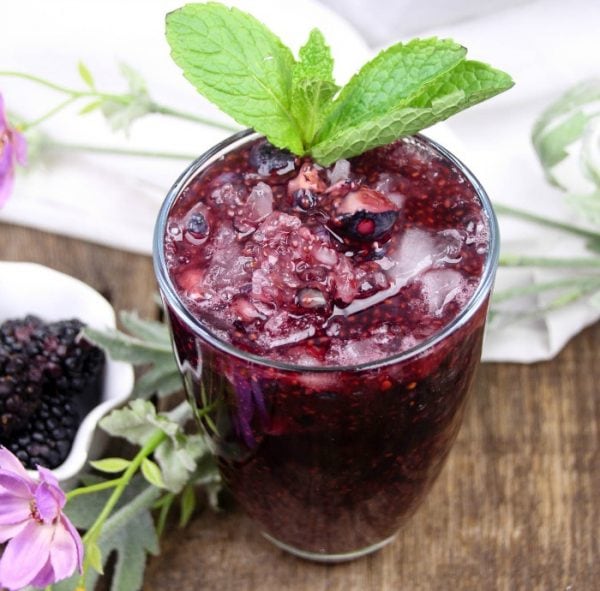 Using a drink like this to create your mixed cocktail is a good idea. That way you are balancing the booze a little with some vitamins. Life is all about balance, right?
One more reminder to never drink and drive. Always drink responsibly!
Have you ever made a chia seeds drink recipe? 
Rainbow Crumbs for You
Weekly newsletter with our latest posts and shenanigans.