The sporty little 2017 Mazda CX-3 Grand Touring is surprisingly safe and affordable.
I was given this vehicle to drive for a week to facilitate this post. All thoughts and opinions are my own.
With great gas mileage, and a sticker price starting at a little over $26k, this is a great car for anyone.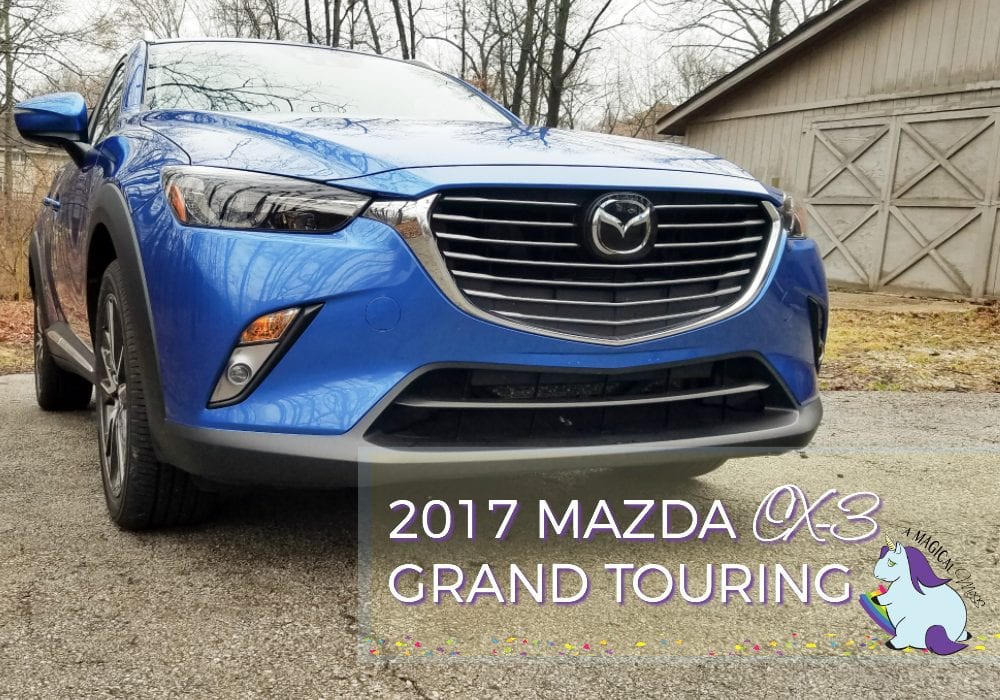 2017 Mazda CX-3 Grand Touring
My ex-husband owns a 2015 Mazda 6 and never shuts up about how much he loves it.
It's sporty but has all the benefits a responsible adult is looking for. The Mazda CX-3 Grand Touring is quite similar in this respect.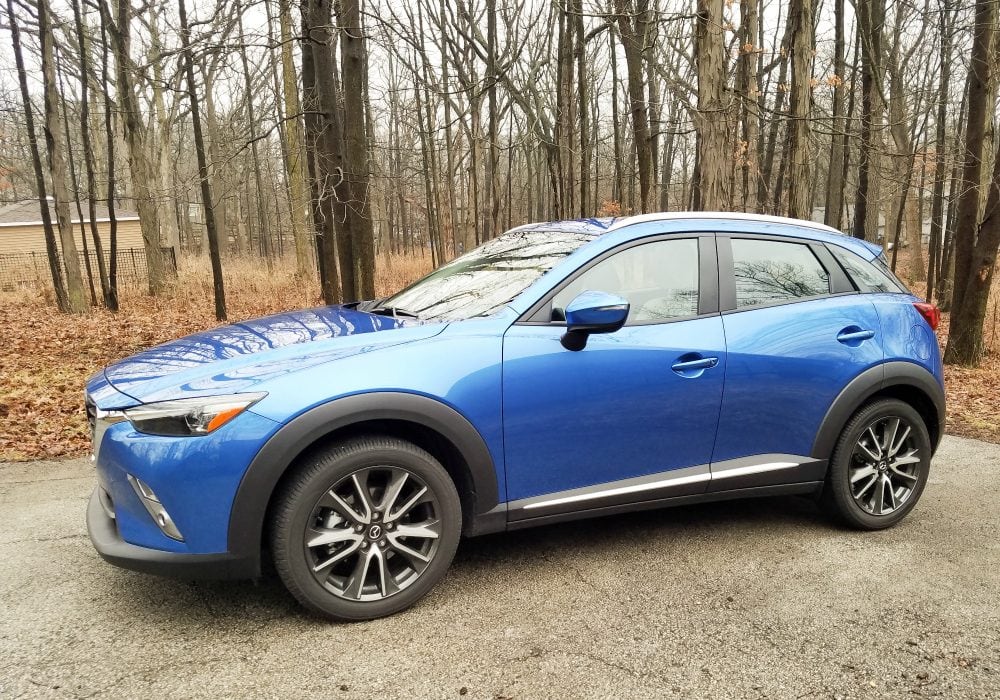 The CX-3 gets an average of 29 miles to the gallon saving you about $750 in fuel costs over five years compared to the average new vehicle.
It also has an overall 5-star safety rating–all while looking super stylish.
CX-3 Interior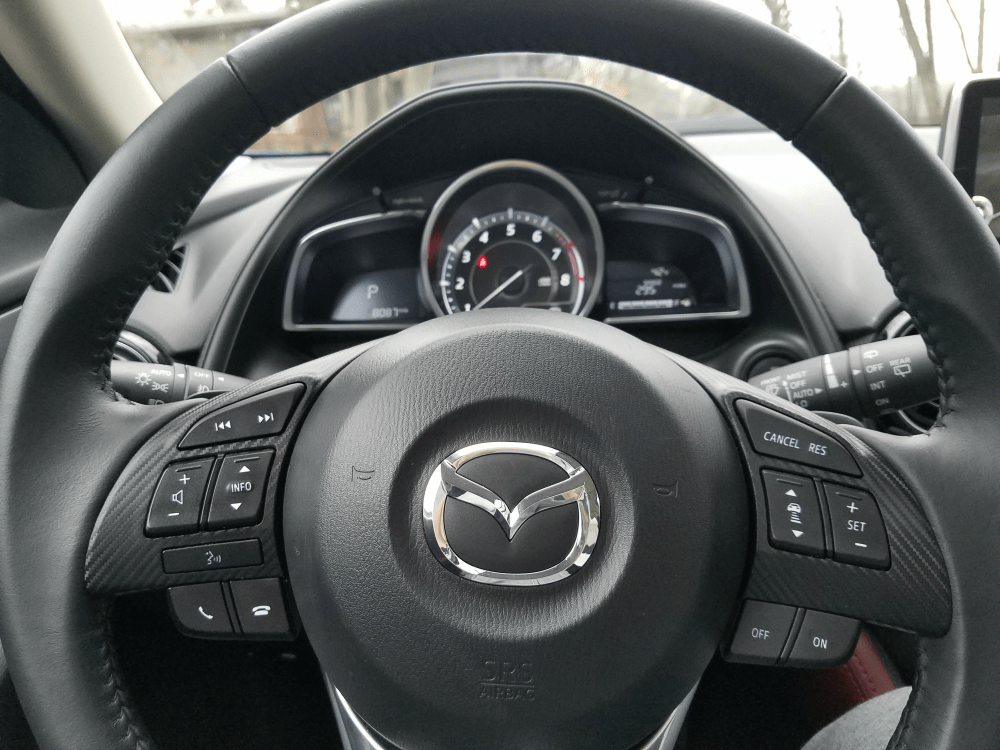 I'll be completely honest; this car didn't quite fit my body as well as some others.
But that's a good thing because not everyone is shaped just like me! That's why we take vehicles for test drives.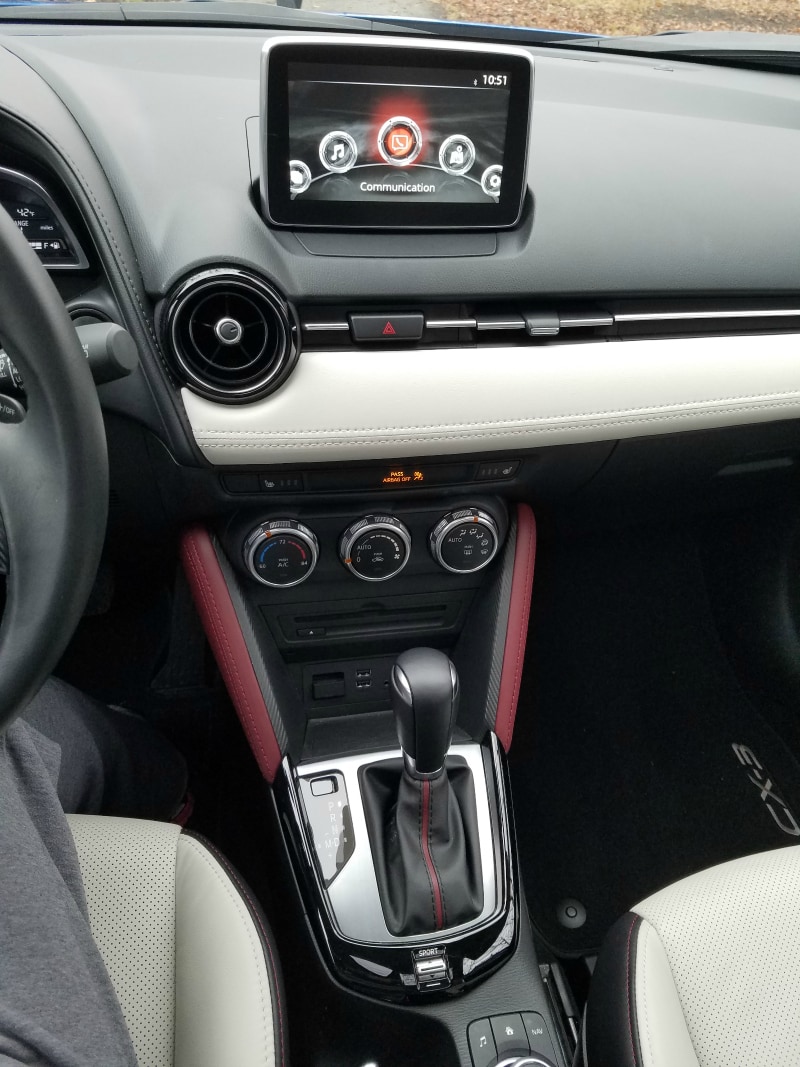 The interior color of this Dynamic Blue Mica CX-3 is called "Parchment." I love the contrast with the light cream color with the black and then pops of red here and there.
Everyone that got in commented on the color scheme and loved it.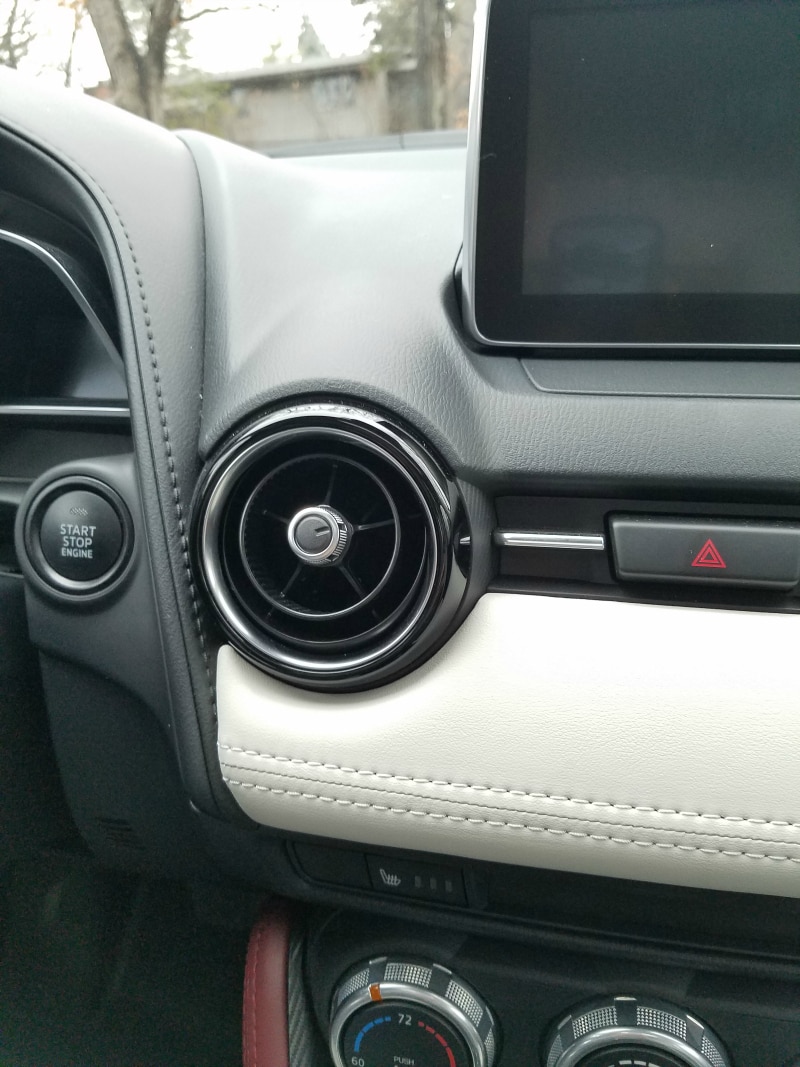 The knobs on the vents are pretty cool too. I love that they can swivel in any direction as opposed to the typical vents that only shift right and left.
Turning the button in the center closes it completely.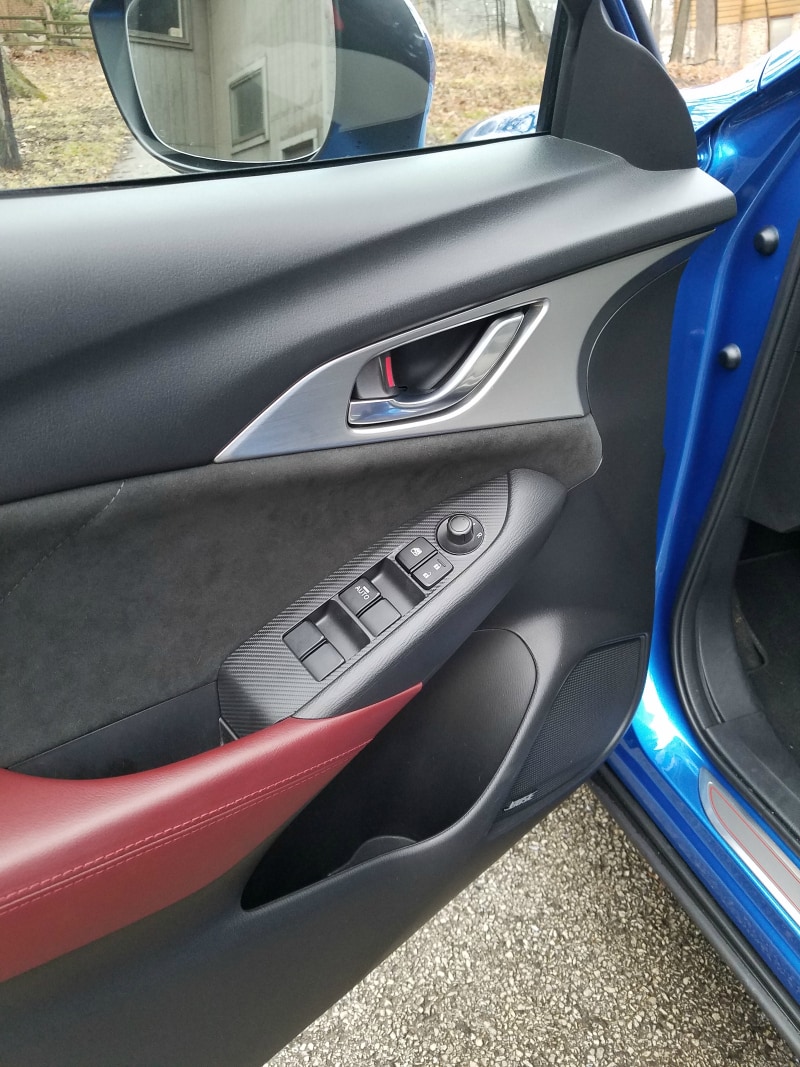 Cup holders are my thing. The biggest issue that bothered me was that the two cup holders in the center are located under the armrest.
None of my taller travel mugs would fit. You have the option of moving the armrest up to use the holders, but I prefer resting my arm there while driving.
This isn't a huge deal because of the cup holders in the doors but a small detail worth noting.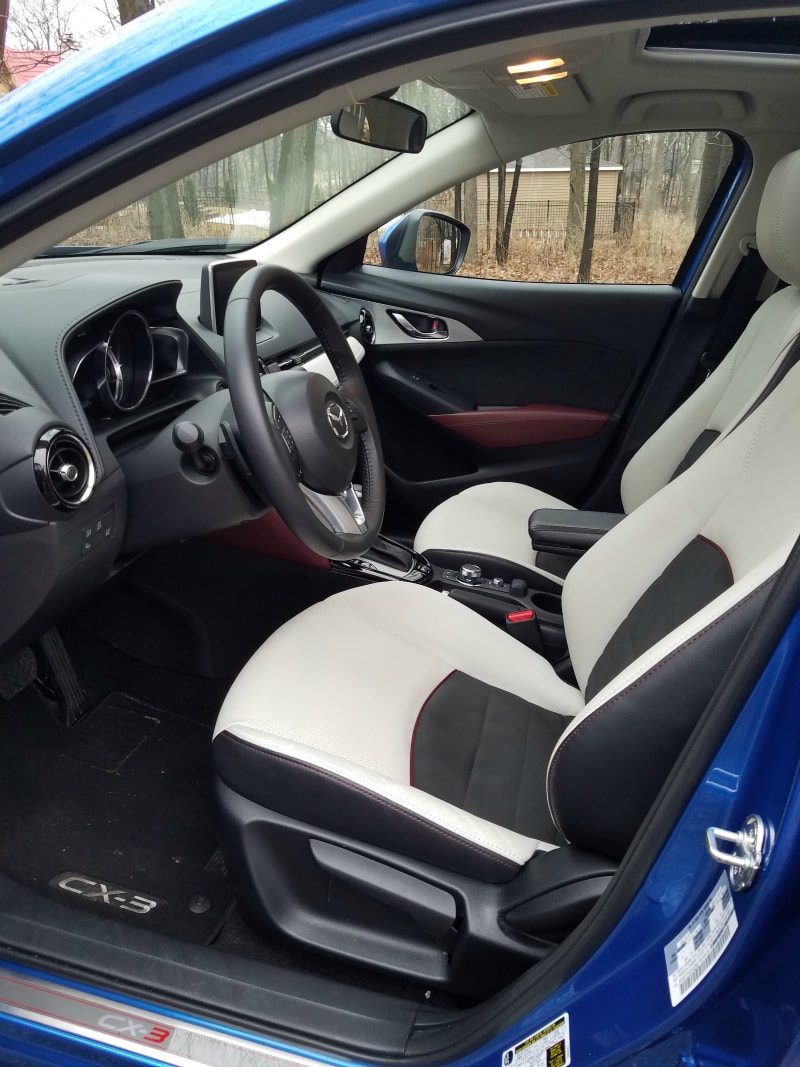 Overall, the Mazda CX-3 Grand Touring is a hot little thang that I think is perfect for college students or anyone that travels frequently and needs a little more space than a typical sedan.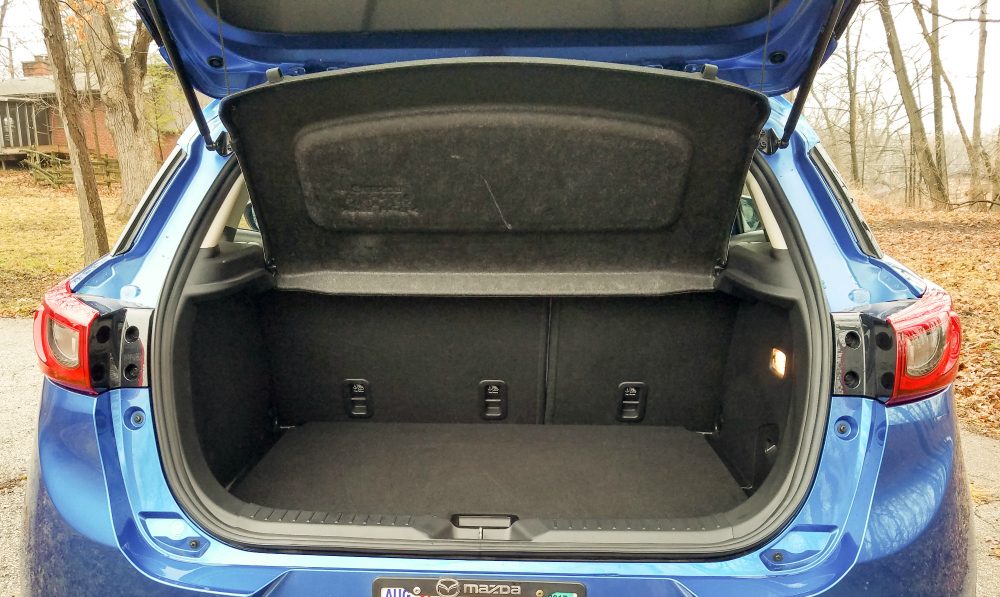 The hatchback with folding seats gives the driver a lot of room for cargo.
Huge Thanks to Mazda!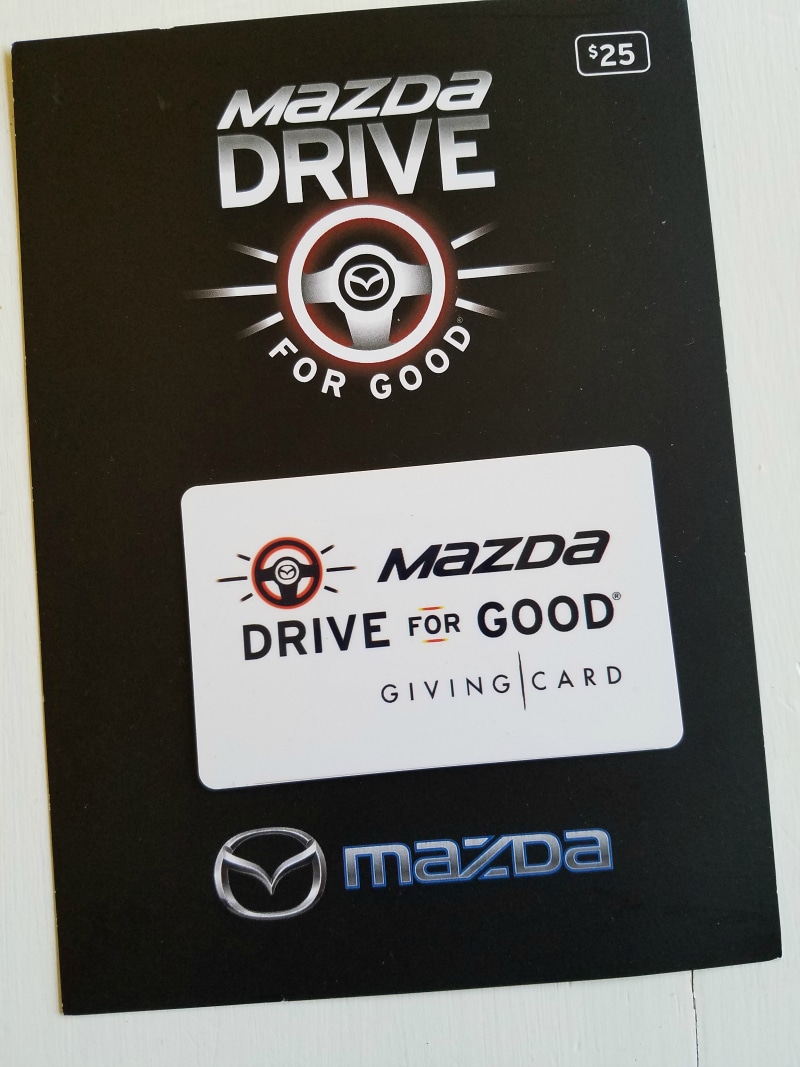 Thanks to Mazda I was able to make a donation on their behalf to my favorite charity.
I chose the South Suburban Humane Society because they are always doing a fantastic job finding forever homes for their animals.
While the animals are in their care, they are having a great time too.
When Jen and I visit, we have the time of our lives. The cat rooms are the best!
More Vehicle-Related Posts to Read Next:
Go check out the 2017 Mazda CX-3 at your local dealership to see for yourself!