Having a good protein pancake recipe in your arsenal is excellent whether you're into fitness or not. I've said it before, and it's worth saying again: starting the day with a well-balanced meal is good for everyone. Pancakes typically fall into the indulgent category as more of a sweet treat. But, they can easily be transformed into a balanced meal. This is another recipe designed by my bodybuilder buddy from college. Huge thanks to Kari for putting it together so beautifully!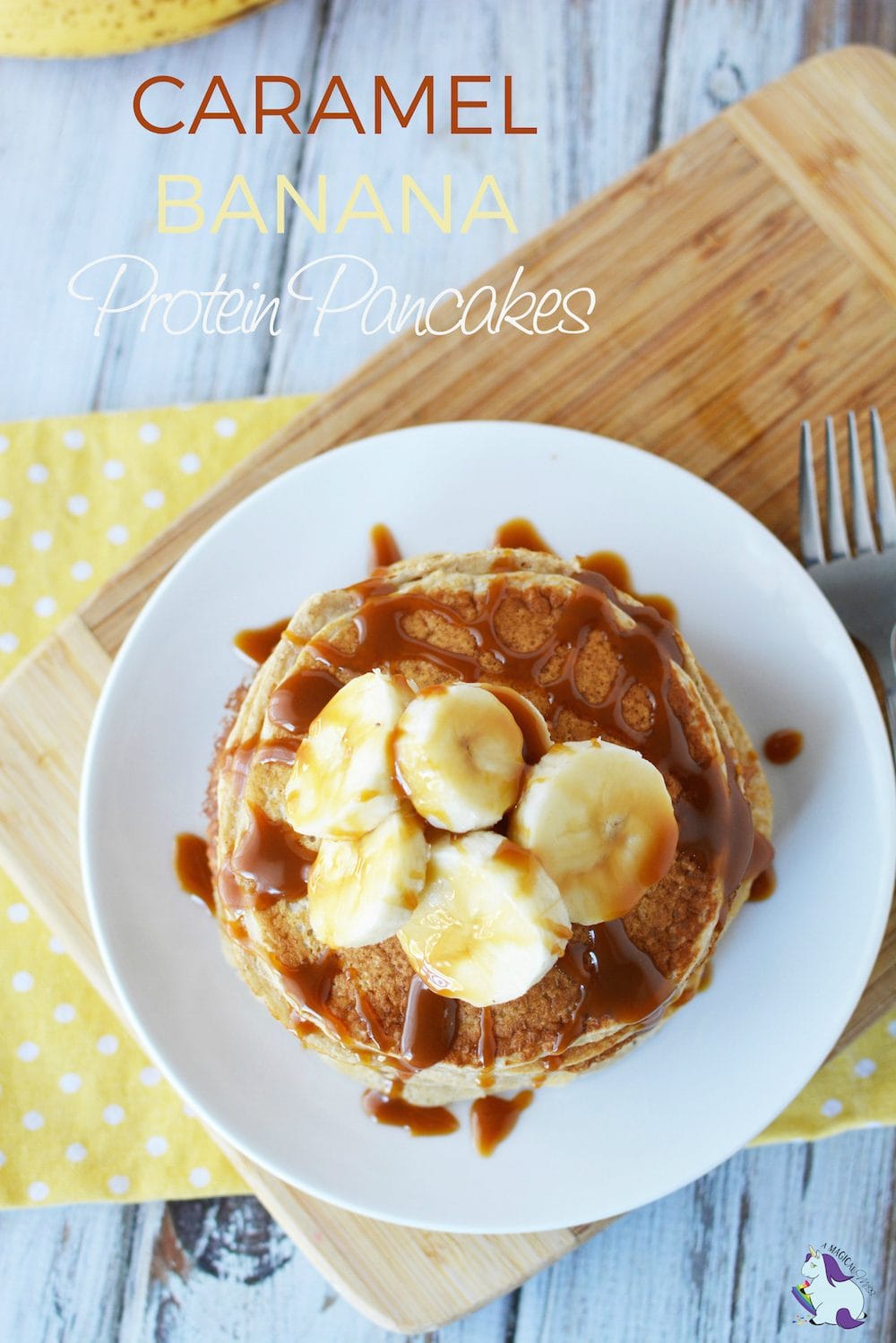 Protein Pancake Recipe – Caramel Banana
For the full recipe instructions and list of ingredients, please scroll down to with widget below. But before I lose you, I'd like to point out that other proteins could easily be substituted. I prefer whey protein pancakes, but that's just because that protein agrees with me the best. Soy, pea, hemp, or any other variety could also be really yummy.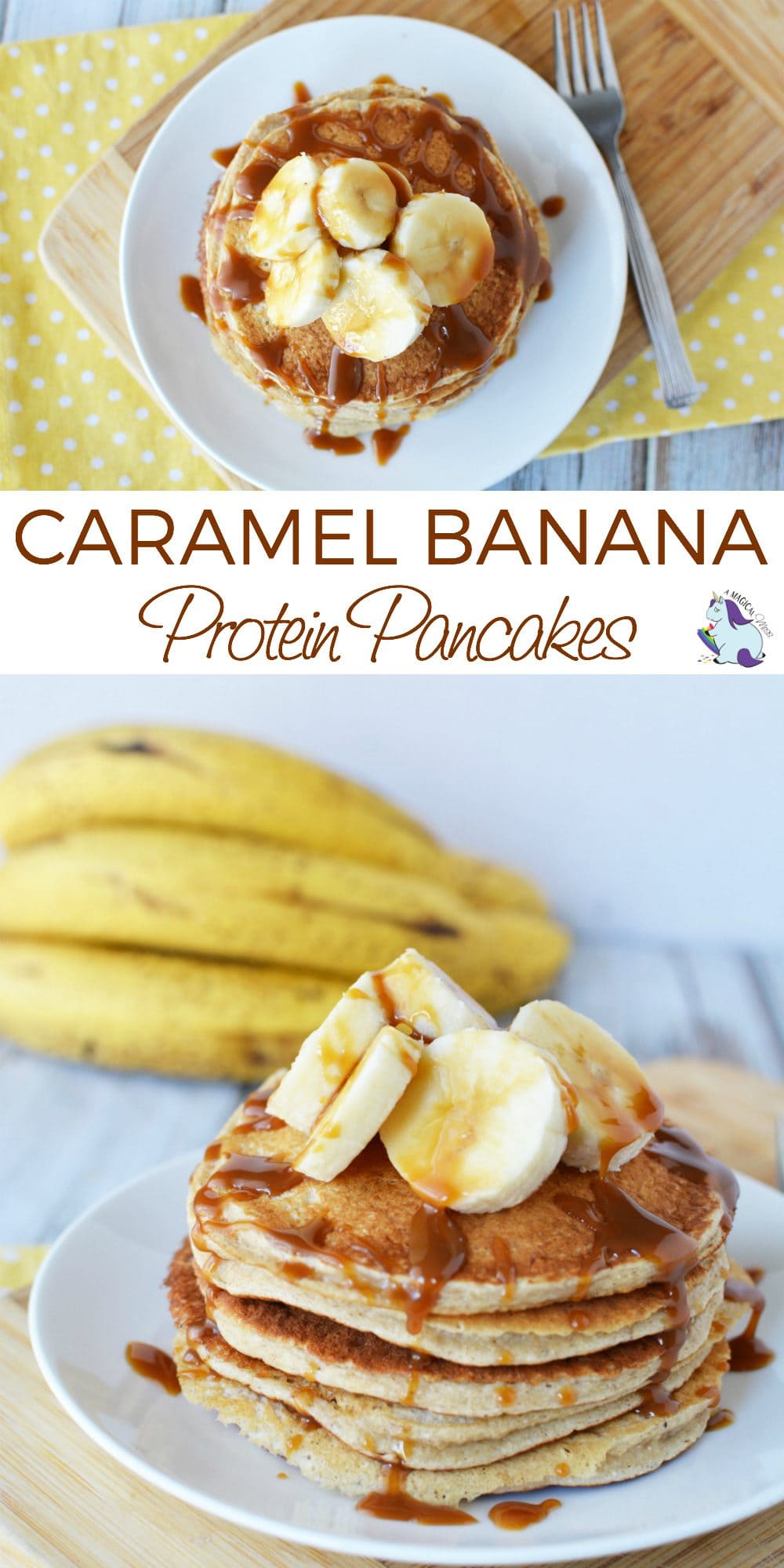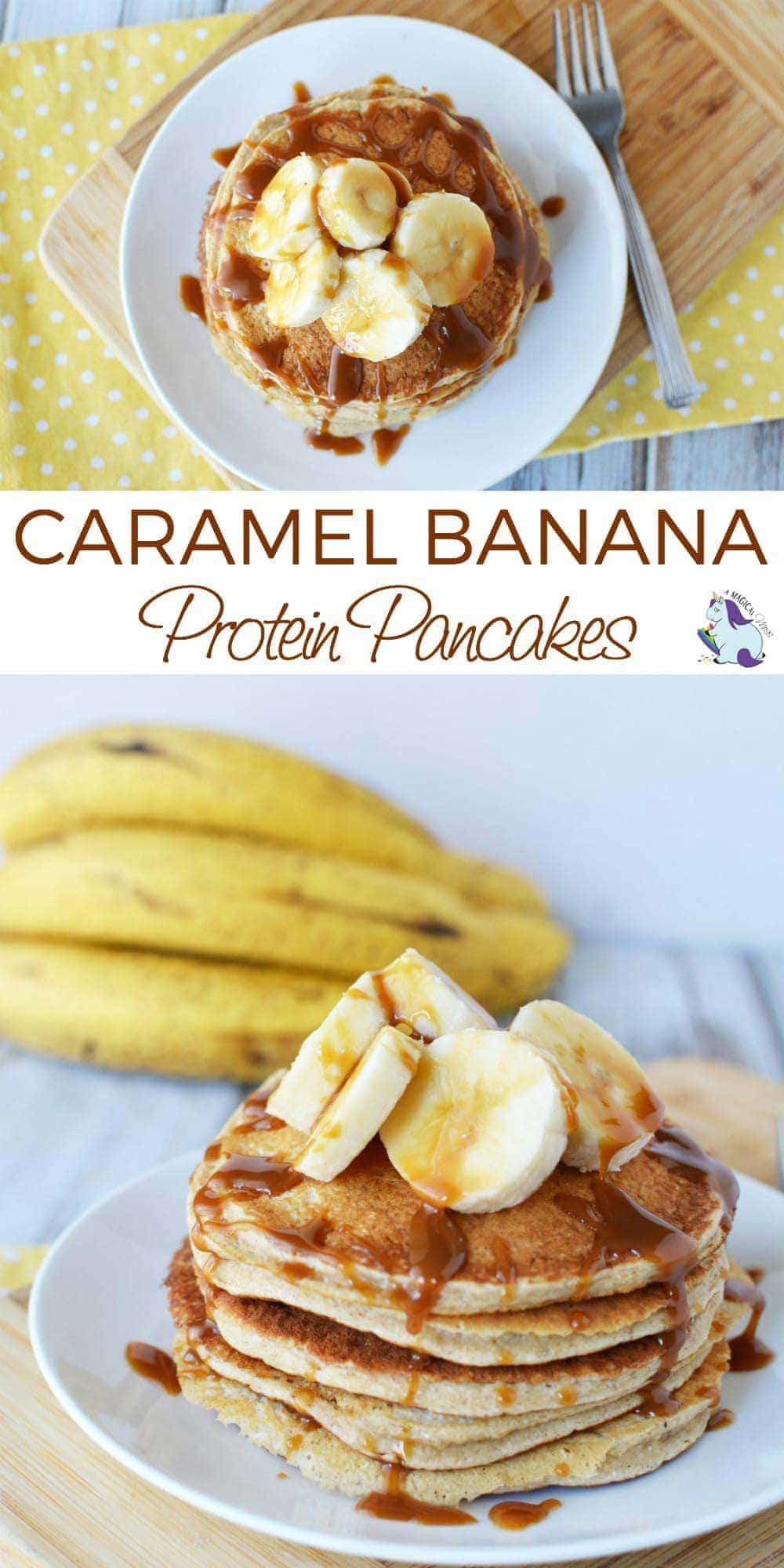 In fact, I suggest getting a subscription to Jacked Pack and using the protein samples to tweak your protein pancake recipes to perfection. Obviously, just watch your flavors. In the last Jacked Pack, we got a root beer float flavored protein! Who knows– it could make a delicious pancake! Maybe I'll try it…
But, for now, we've been using vanilla whey protein unless otherwise stated.
Nutrition Breakdown
Again, this is a great recipe to prepare in bulk and freeze for later. Simply double, triple, quadruple, or go as crazy as you want with your batter. After making the pancakes, let them cool. Then, put a piece of parchment or wax paper between each one and store in freezer bags in your freezer. Reheat your pancakes in the microwave or toaster oven and they still taste fantastic.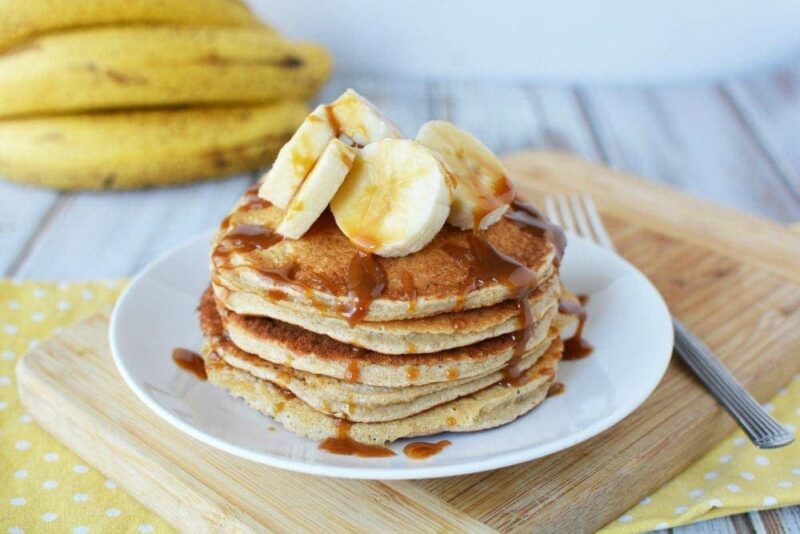 Print
Caramel Banana Protein Pancakes
Yield 5
Ingredients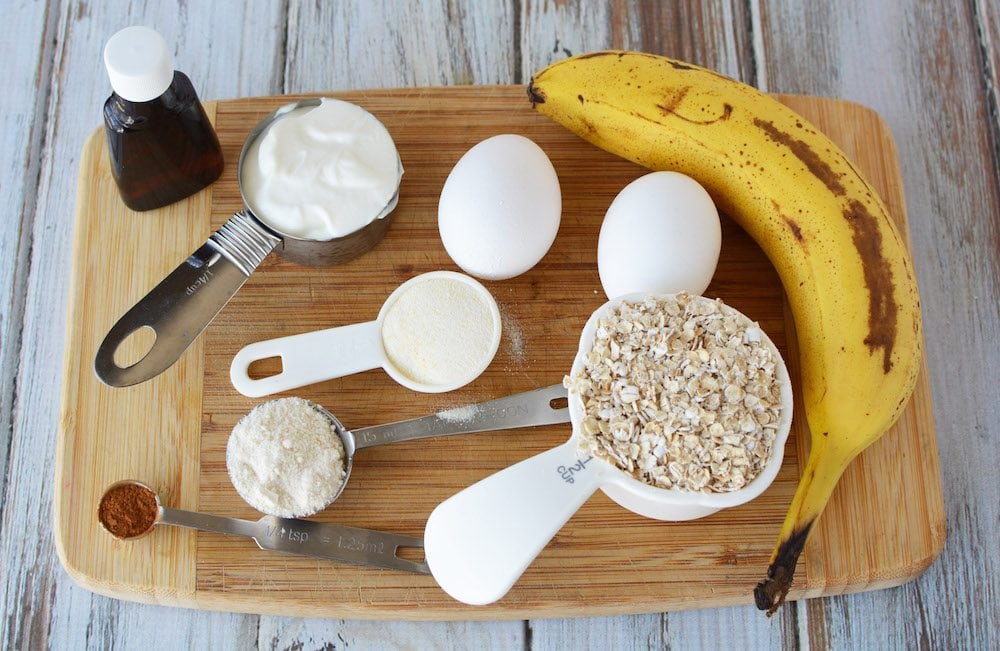 Instructions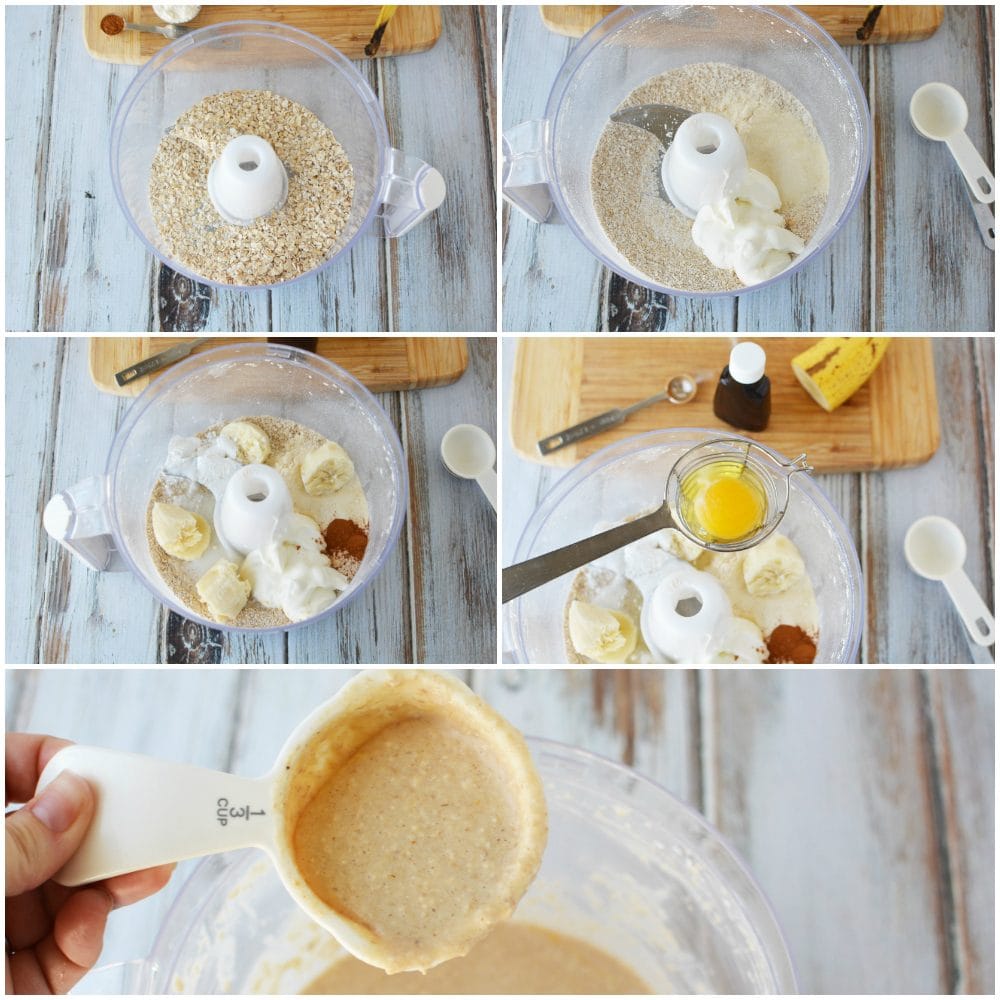 Place oats in a food processor and process until finely ground. Add coconut flour, yogurt, milk, half a banana, caramel extract, baking powder, egg whites, protein powder, and ground cinnamon. Process until mixed well, scraping down the sides of the bowl if necessary. 
Preheat a skillet and spray with nonstick cooking spray.
Pour 1/3 cup of batter onto hot griddle and cook on medium heat for 2-3 minutes on each side. 
Slice remaining banana.
Serve pancakes topped with sliced bananas and caramel topping.
Notes
Nutrition information listed here is for two pancakes. Use the "label" above to adjust serving size for larger or smaller portions.
Courses Breakfast
Cuisine Protein Pancakes
Nutrition Facts
Serving Size 2 pancakes
Amount Per Serving

Calories 241

% Daily Value

Total Fat 2.6 g

4%

Saturated Fat 0.66 g

3%

Cholesterol 1.23 mg

0%

Sodium 556.9 mg

23%

Total Carbohydrates 38.41 g

13%

Dietary Fiber 4 g

16%

Sugars 14.14 g

Protein 16.61 g

33%
* Percent Daily Values are based on a 2,000 calorie diet. Your daily values may be higher or lower depending on your calorie needs.
 Have you tried this, or any other protein pancake recipe yet?
Try our other recipes:
Best Tasting Protein Pancakes – Strawberry Cheesecake
Best Protein Pancakes – 90 Calorie Chocolate Cherry Goodness
Gluten Free Pancakes Recipe – High Protein Pumpkin
Rainbow Crumbs for You
Weekly newsletter with our latest posts and shenanigans.