My mother-in-law shared her bean salad recipe with me. She's basically famous for it in Galena, therefore, earning it the name Galena Caviar. She serves it when she hosts gatherings and often brings it as a side when attending a party. People eat it with chips or just by the spoonful.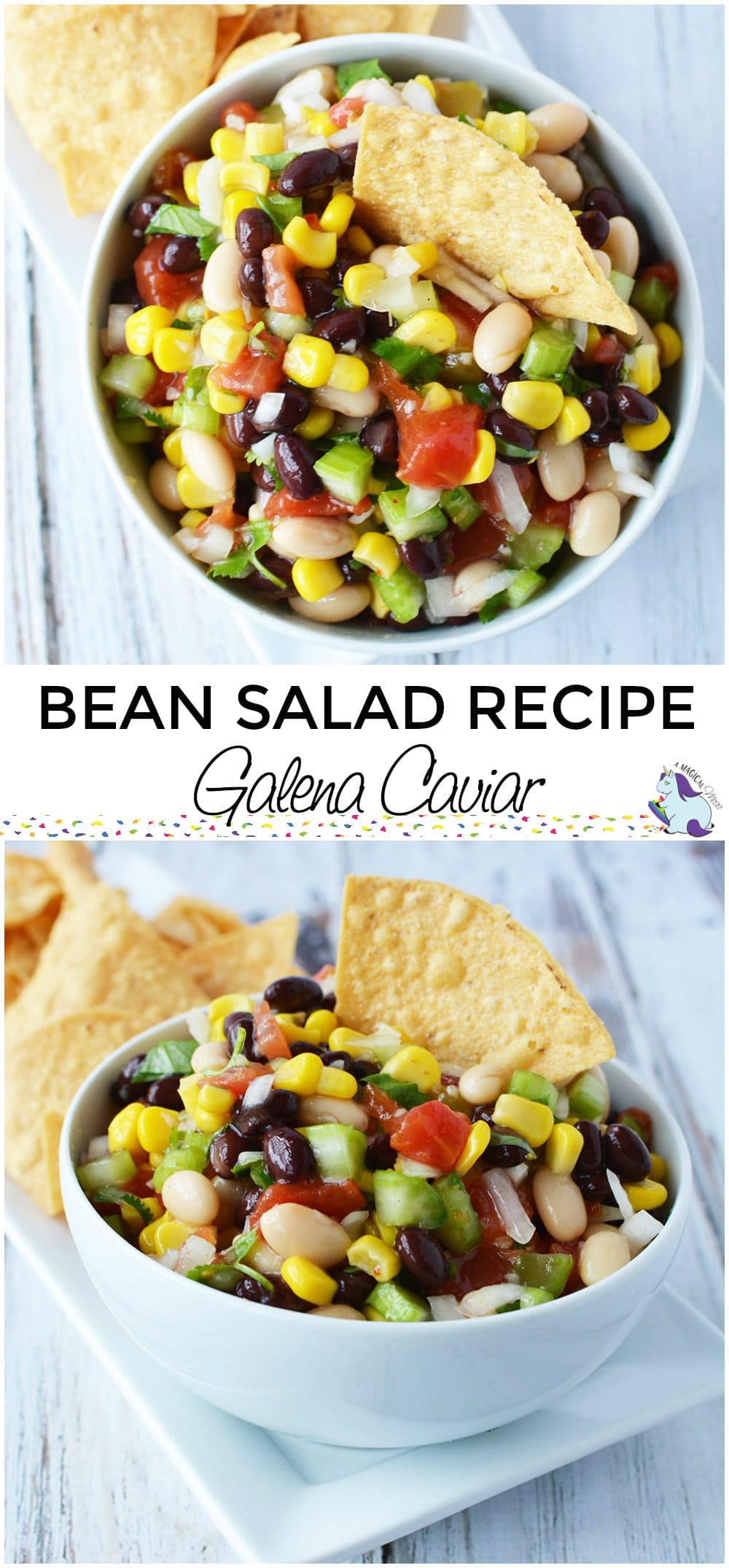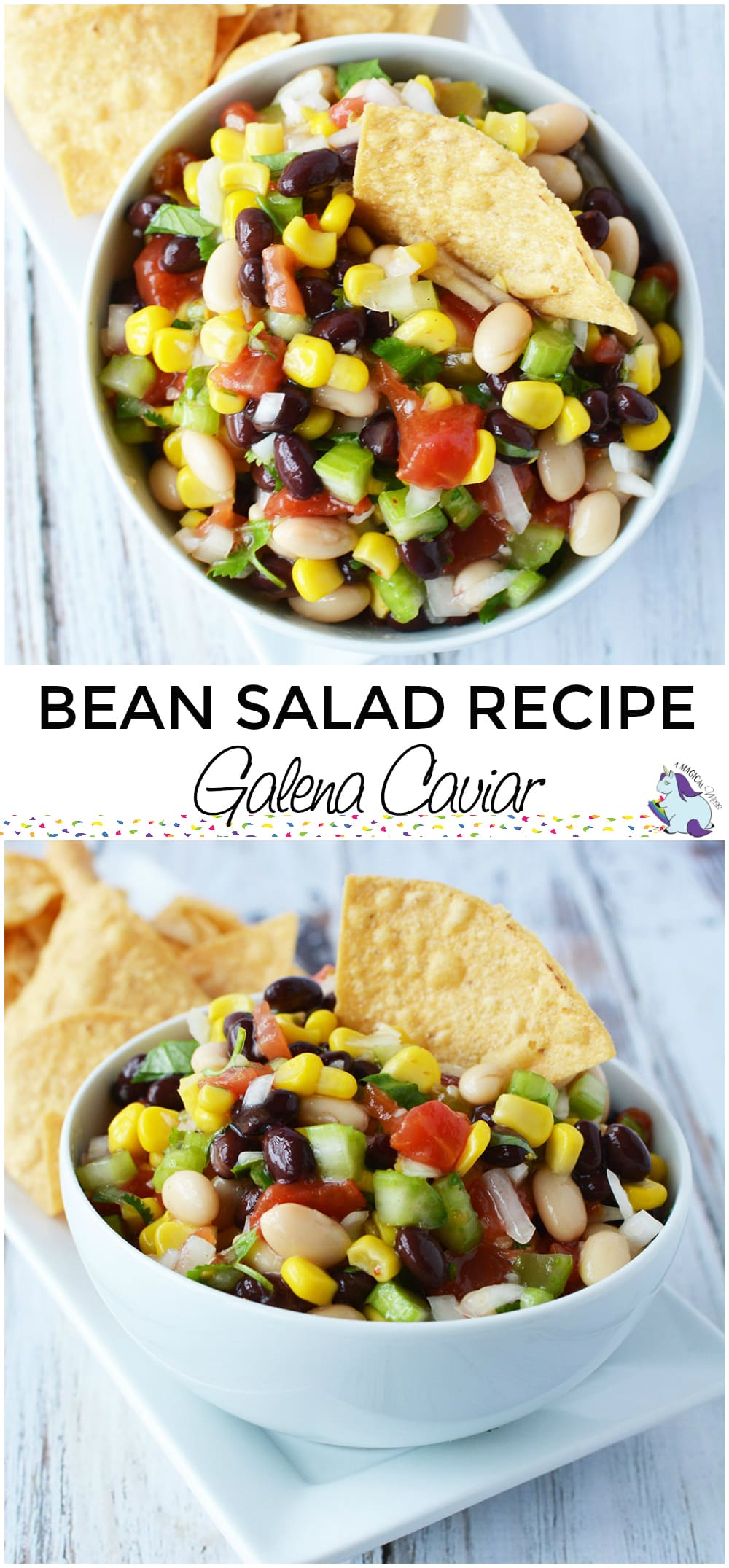 No special occasion needed to serve a delicious bean salad recipe. Since the salad is loaded with colorful, fiber-packed ingredients, whip up a batch to munch on throughout the week. Galena Caviar will make you new friends at parties, or, take your next Taco Tuesday to another level.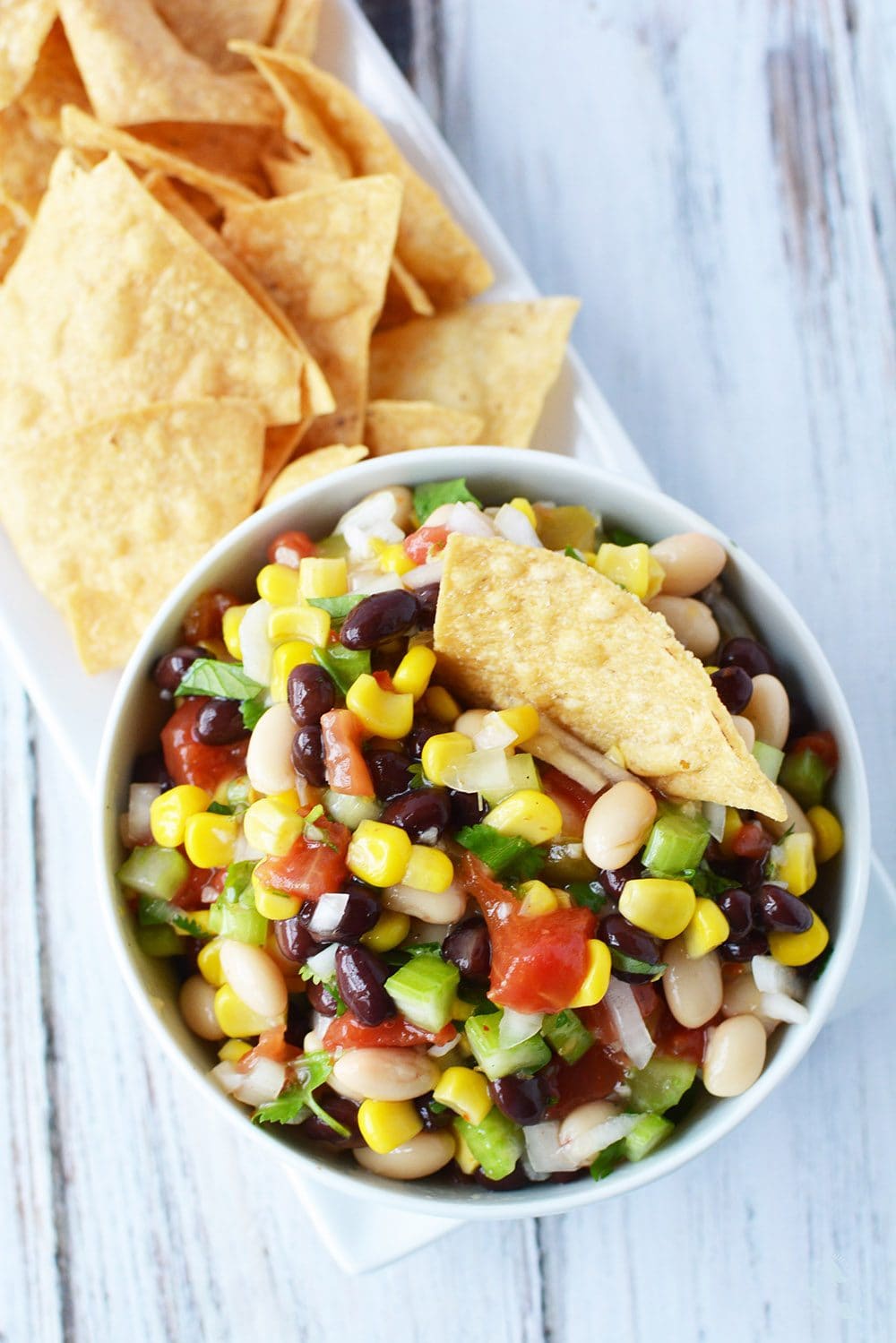 BBQ season will be here before we know it. Mother's Day, Father's Day, Easter, and many more times to get together with friends and family are around the corner. Be sure to pin this recipe, so you're armed and ready with appetizer and side dish ideas.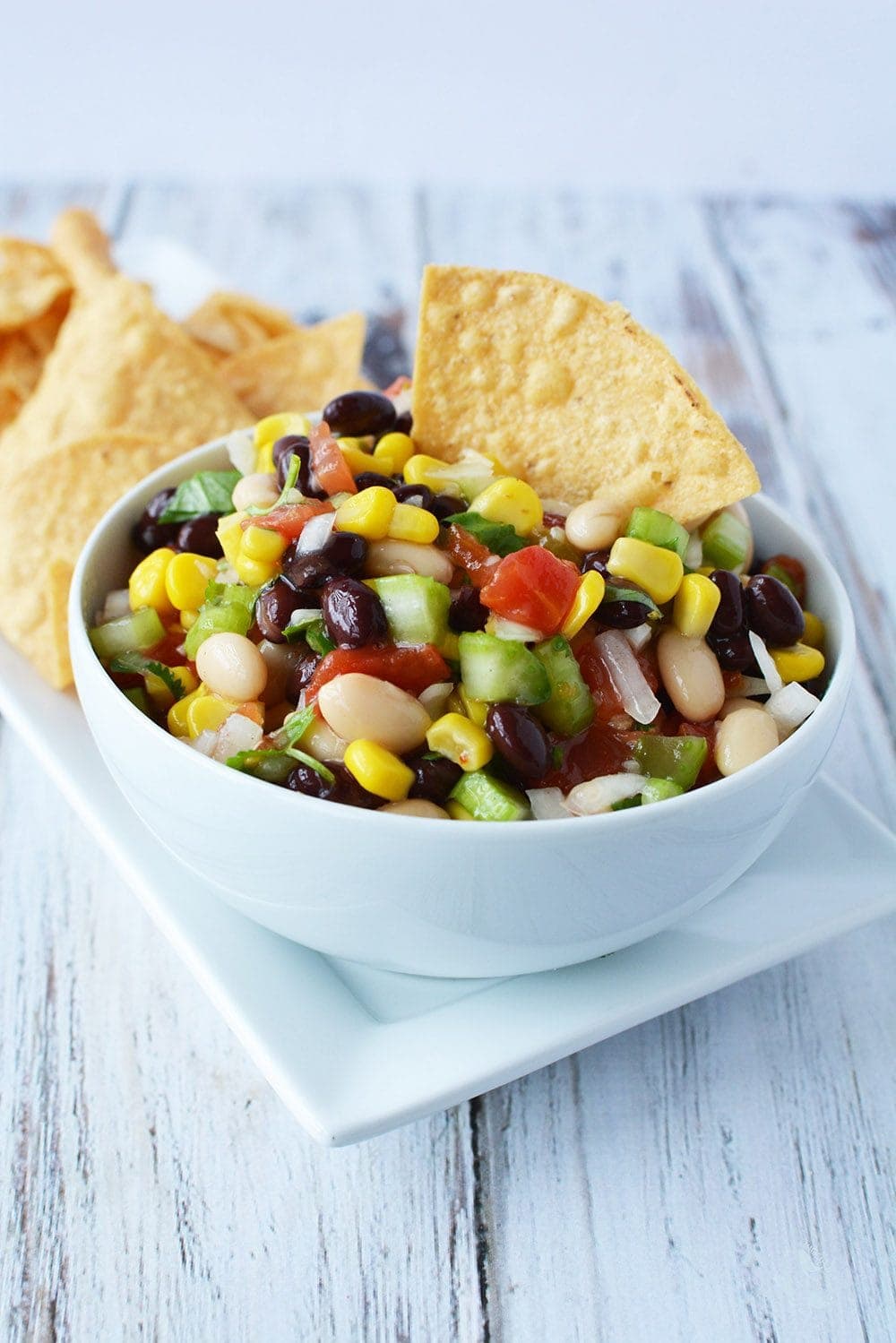 Thank you to my mother-in-law for sharing her secret food weapon, and, thank you to Kari from Craft Create Cook for bringing it to life so beautifully.
If you like to prepare food ahead of time for events, this bean salad recipe is for you. Since it's best when refrigerated overnight, you almost have to make it the day or night before. We love make-ahead recipes, so bonus points for that.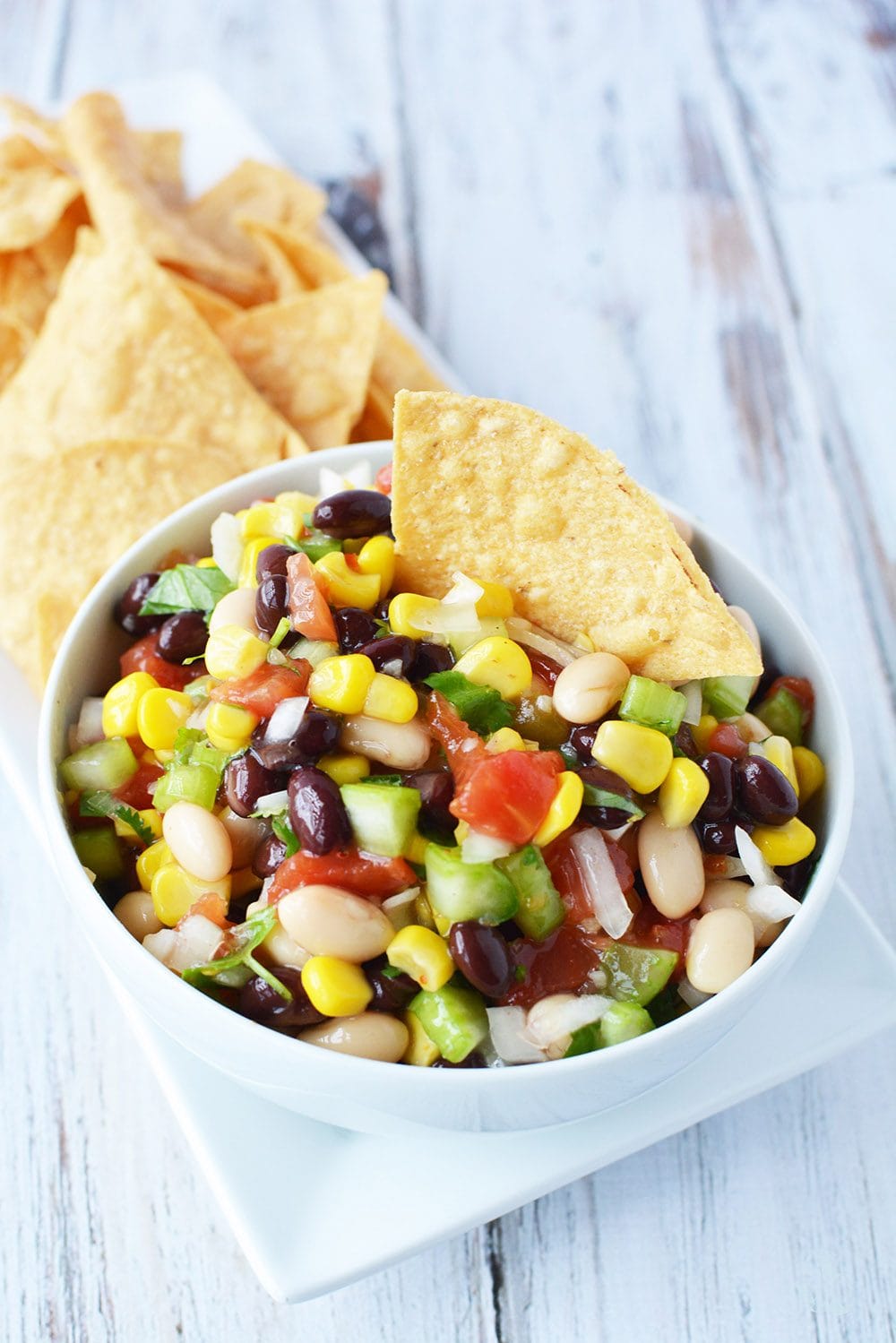 For more appetizer and side ideas, visit these pages: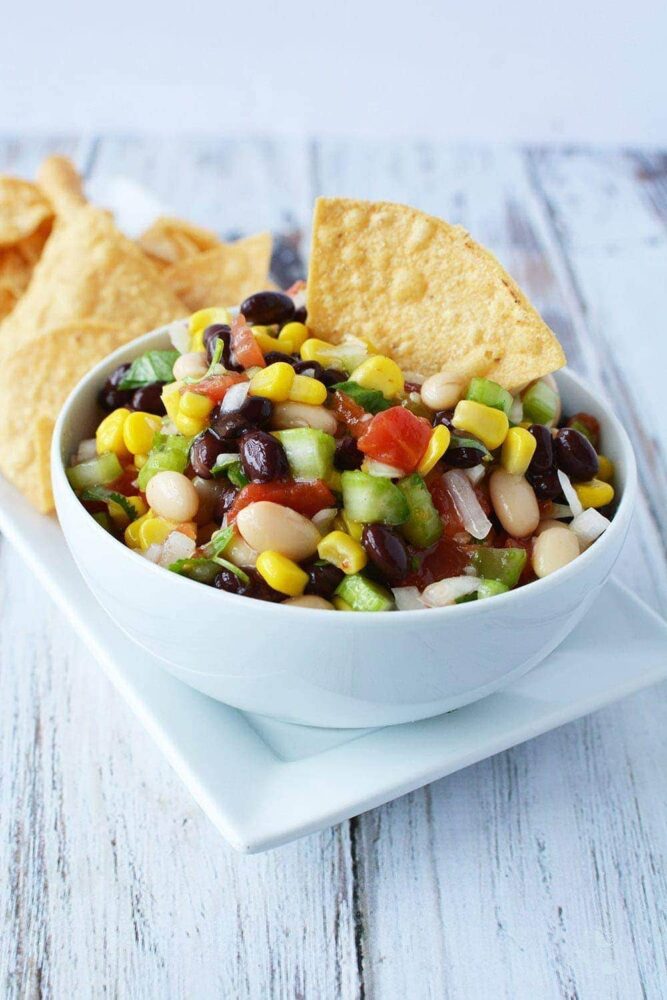 Print
Bean Salad Recipe "Galena Caviar"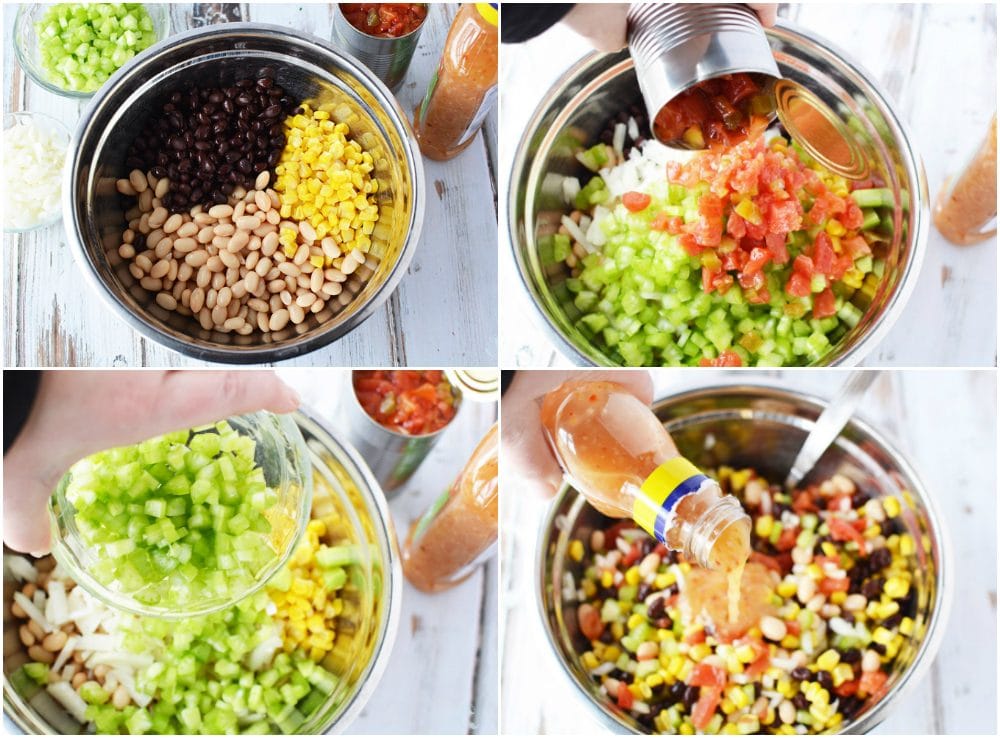 Instructions
Drain and rinse cans of beans well.
Drain corn.
Mix all ingredients together in a bowl.
Refrigerate overnight.
Serve with scoops.
Do not substitute the dressing. Must be Henri's. <- her words. I realize the exact dressing is very hard to find. Use your favorite Italian dressing if you cannot find Henri's.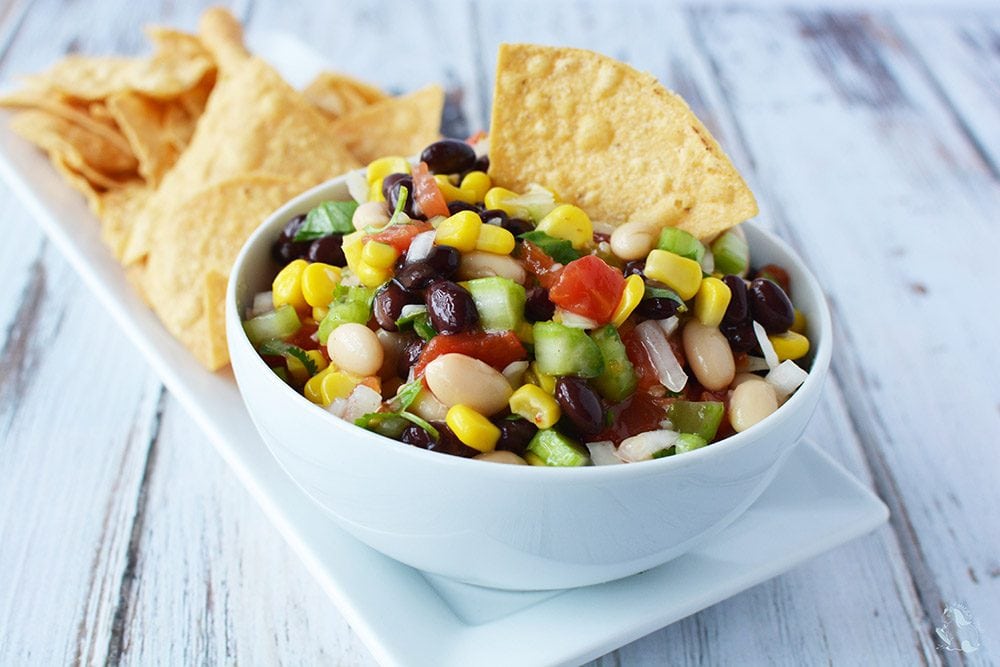 Courses Side Dish, Appetizer, Dip
Have you ever tried a bean salad recipe? 
Rainbow Crumbs for You
Weekly newsletter with our latest posts and shenanigans.