It doesn't seem long ago that 3D Imagery would be considered futuristic. Well, it's here. The HP Envy 15 with RealSense technology has 3D capabilities and exciting innovations.
#spon: I'm required to disclose a relationship between our site and Intel This could include Intel providing us w/content, product, access or other forms of payment.
The HP Envy 15 with Intel RealSense technology is a laptop. I have been using it as such for a few weeks now. It has many attractive laptop features including three USB ports and a Blu-ray/DVD drive/burner. The 15.6″ Full HD touchscreen is bright and beautiful, and has now forever ruined me to anything non-touch-screen. BeatsAudio provides impressive sounds that you wouldn't expect to hear from a laptop. Being a person who has worked solely on a desktop PC forever, working on a laptop is a somewhat new experience for me. It's an adjustment, but a fun one. I love learning about new technology, and this device is worth getting to know.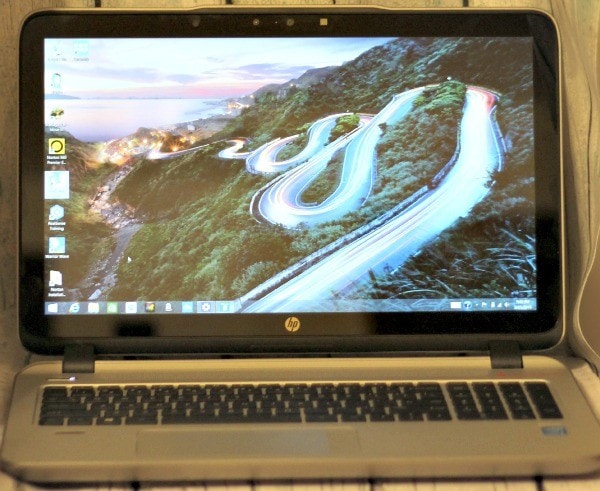 Let's move on to the super cool stuff. Intel RealSense Technology allows you to control your device with simple hand gestures. There's an app on the screen to guide you through the process. It then leads you to the available apps where you can use this exciting technology. Games, 3D Imagery, and helpful work apps are available now, with more coming soon.
3D Imagery and RealSense Technology with HP Envy
Here are a few things I have done so far using RealSense.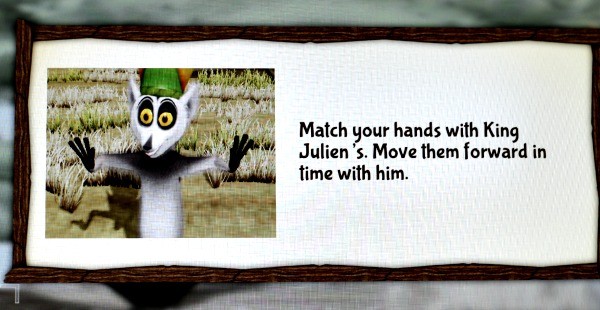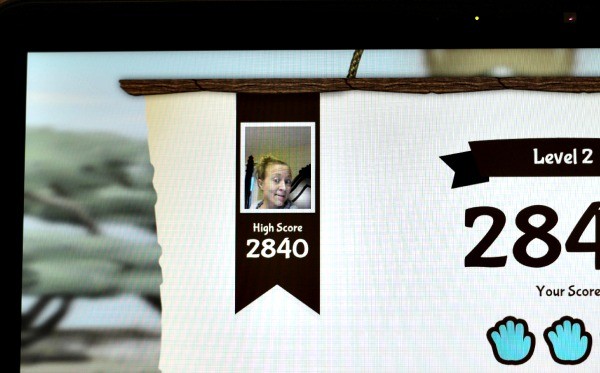 Played games – Okay, this is mostly what I have done so far. There's something extra fun about playing a game with just your hands. Kids will flip out over it. And, parents, they don't have to touch the screen! No grody fingerprints to constantly wipe. My favorite game so far is Move It! It teaches coordination and control, guiding kids to follow a pattern while maintaining the proper position with their hands.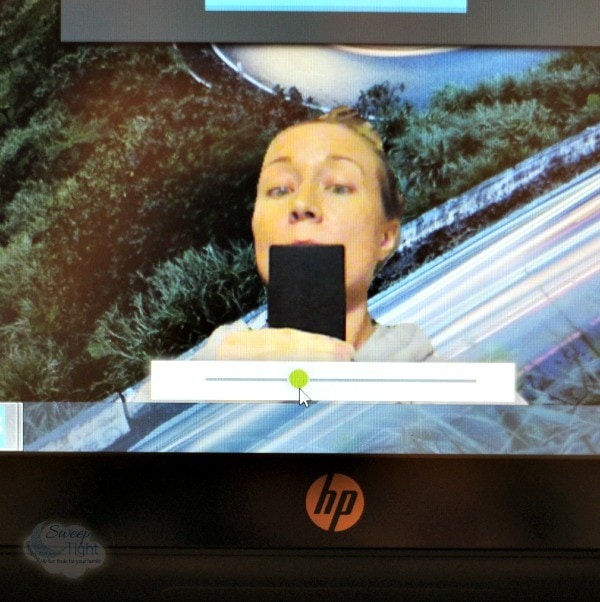 Background editing – This is just too cool. Need to hop on a video conference call but have a messy background? No biggie. Just change your background to Tahiti, or wherever you want. Your face will appear without any of your actual background giving away your secrets.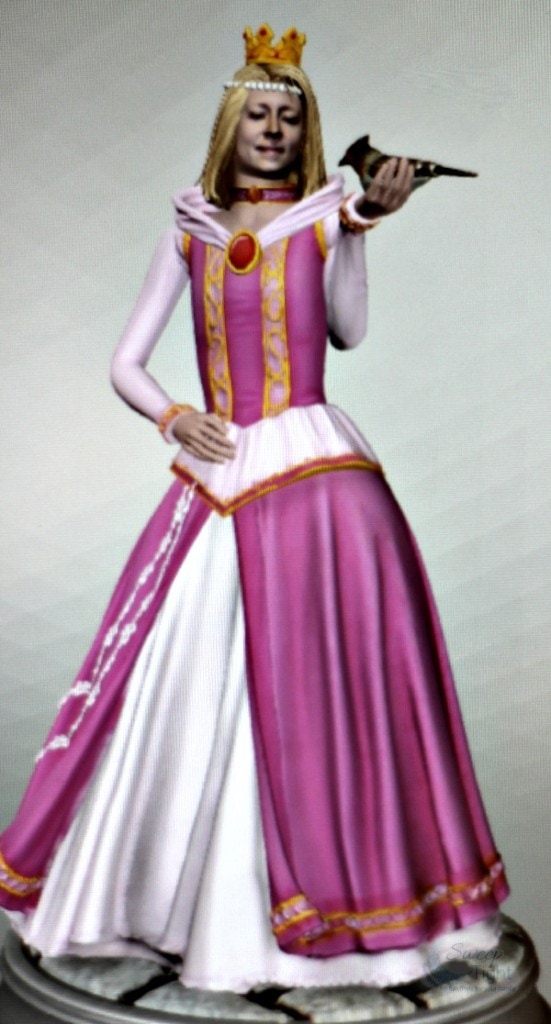 3D Imagery – This is wild. I have only begun to explore this feature. So far, I was able to scan my face and create figurines with my FACE on them. Seriously, I can have my very own fairy princess figure. If I am this excited as a 36-year-old woman, imagine the excitement on a child's face if they can own themselves as a professional snowboarder.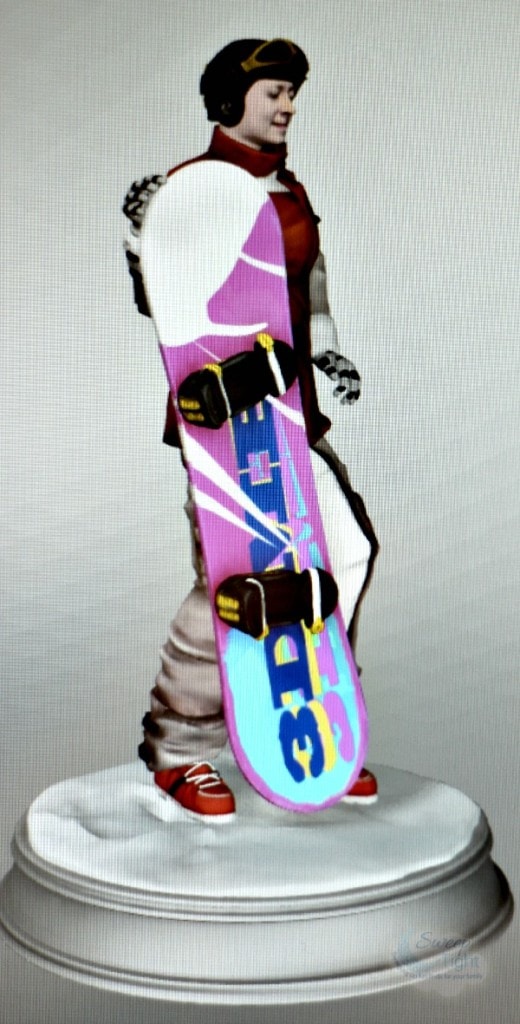 Find more about the apps here: https://appshowcase.intel.com/en-us/realsense
There's a lot to write about when it comes to this laptop. Stay tuned for more fun discoveries as I learn even more about RealSense Technology and 3D Imagery.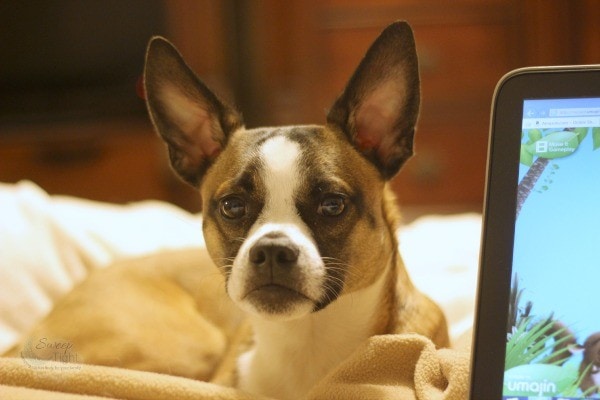 Franklin is impressed with my gamer skills.
Have you experienced 3D Capabilities yet?