I have an obsession with jigsaw puzzles that is almost to an unhealthy level. Jigsaw puzzles bring out the best and worst of my OCD tendencies. When offered the chance to review a 3D Jigsaw Puzzle from Wrebbit3D, I couldn't resist. I received the Hobbiton™ 3D Jigsaw Puzzle. My son actually picked this one out because he is a Lord Of The Rings fanatic.
3D Jigsaw Puzzles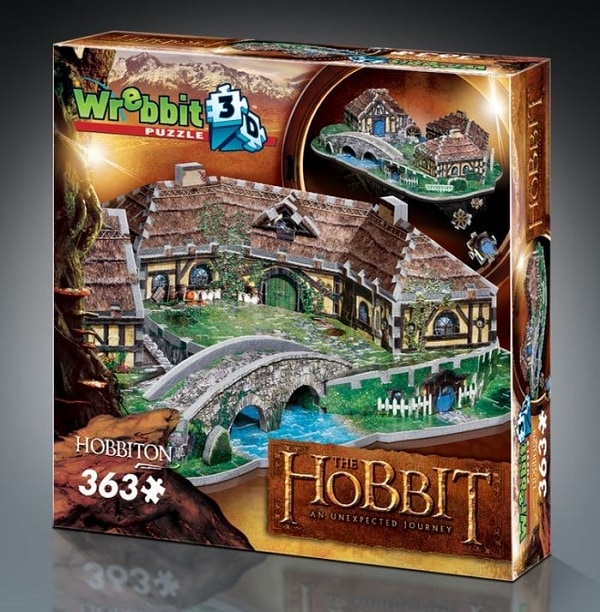 When I start a jigsaw puzzle, I seriously can't walk away until it's complete. It's super fun when I have the time for it, but when I don't it sucks me in and it's quite traumatic to have to walk away. So, for this review, I handed it over to Adam. At age 10, he found this puzzle to be challenging but very fun. I discovered that he does not have my OCD issues as he was able to work on this for a bit, walk away and come back to it later. Ahh, what a relief to find out that he can enjoy healthy hobbies! 🙂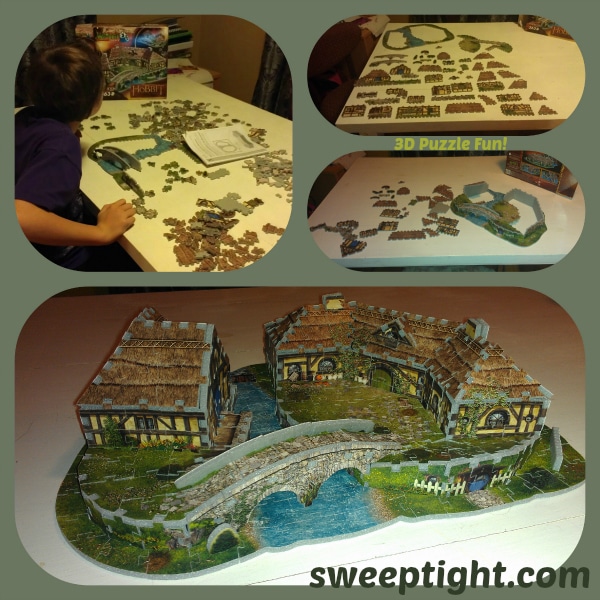 This was a wonderful educational experience for Adam as he had to figure out how to bring dimension to this puzzle. It took him a couple days, I'd say about 4 hours total, to put it together. The pieces are very good quality and made out of a soft foam. He had a ton of fun playing with the completed product. He had tiny plastic figurines set up all over it. This is also great because it is nice to leave it assembled and on display. I love that we can take it apart and put it together again. Perfect for a rainy day activity!
Wrebbit3D has tons of awesome jigsaw puzzles to choose from! You can also find them on Facebook and Twitter too.
Keep these jigsaw puzzles in mind for the holidays. They make the perfect gift for just about anyone. I know I will be using these for a lot of grab bags!
For even more fun, find them on YouTube to see more videos like this: