Many of you probably know by now that I am in school full time studying nutrition science. I am almost done with my bachelors degree and so far, I can say with 100% confidence that we really are what we eat. From a molecular standpoint, we build and maintain all our cells using the foods that we put in our mouth.
Foods to Fight Cancer
Knowing this, it is so important to fuel our bodies with quality ingredients. Who makes the best, you might wonder? The answer is really quite simple: mother nature. The more we alter and process these foods, the less likely our bodies are able to utilize the nutrients. What our bodies don't recognize they either pass on or store for later. It is really not surprising that our current health situation is what it is. We over-consume all the wrong foods.
Our poor bodies are left trying to figure out how to nourish the cells and simultaneously decipher what to do with all the unrecognizable foods we eat. I do not know what causes cancer, but I do know that we have gained so much knowledge on how to prevent it.
My step-dad used to say "an ounce of prevention equals a pound of cure" all the time when I was growing up. Now that I am getting older I see this is true with everything… Especially health issues.
A huge part of what we are learning in school is how to treat disease states with diet. While this is an enormous leap in the right direction, nothing beats preventing those diseases altogether. The key is to feed the body good foods while it's healthy. It will only get stronger and be able to fight harder in the long run.
The saddest thing I see now is how we feed our children. Most of the kids and teens I work with reject all vegetables on their plate and only eat the highly processed, sugar-loaded foods. These young bodies are the ones that need these powerful nutrients the most. Their bodies are capable of becoming health fortresses if only we would arm them with the proper tools to build them.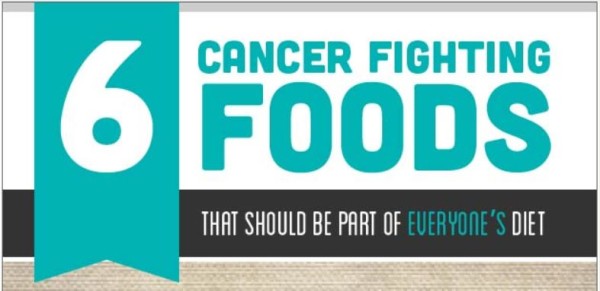 Please visit the Total Health Institute to see the full infographic that illustrates the simple brilliance of mother nature's foods.
You may notice the word organic being used frequently. I could start an entire blog dedicated to just the importance and science behind organic foods. But for now, just trust that if you have an organic option, go for it.
With the new year just days away, I'd like to say it's the perfect time to make a healthy change in habits. But, really ANYTIME is a great time to grab a veggie instead of the chips; or an apple instead of the pastry. These small changes can quickly become habits when you realize how great you feel. Your body will thank you!
Please share this great infographic to help spread knowledge and encourage better habits! 🙂