Connections. There are so many ways to connect, but it's befuddlingly difficult to actually do so. I spend most of my day in a panic, unable to keep up with all of the methods–Snaps, texts, emails, messenger bubbles, calls, and people still leave voicemails (?!)—which I haven't checked in over a year.
Building Relationships
We've come a long way since cave drawings, smoke signals, and stories told over cave fires but, have we really evolved so much? We're back to using glorified pictographs to emote, rather than use one or two of the 171,476 words in the English language alone.
I know what my high school crush (we never actually spoke IRL) ate for breakfast, but I can't seem to keep up with my real friends. So, in the era of communication overload, how do you build real relationships?
3 Days in San Diego with 45 Influencers and 22 New Kia Vehicles
I recently had the exceptional honor to co-host the largest influencer event of the year for Kia. We spent three days bonding behind the wheels of #TheNewKia line of cars, and each of us walked away with positivity and new friends. Forty-five influencers left inspired, empowered, and encouraged to tell THEIR stories.
Kia was once at the bottom. Now, from the bottom of my heart, I am here to say they're at the top. While the FTC requires that I slap AD on all my "sponsored" content, my brand story has never been so organic. To be a member of the #KiaFamily is to be part of something groundbreaking in marketing. Why? Because the man behind it all doesn't even hold a degree in marketing. His education is based in cultural studies. He holds the ticket to what marketing needs: the human element.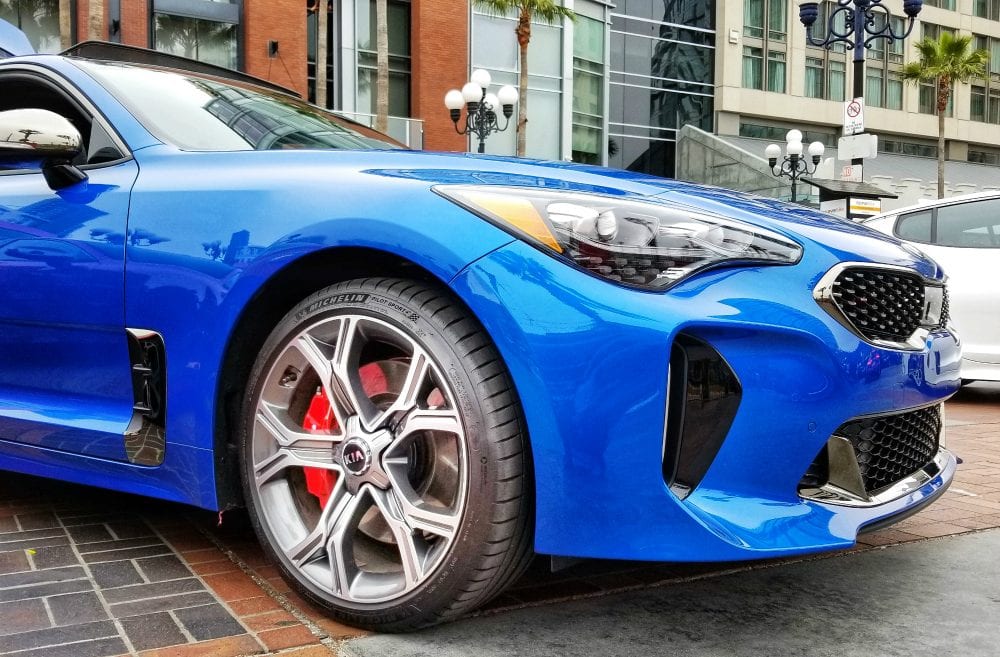 When the product is solid, the content around it can focus on something else—real stories. The vehicles sell themselves–just get in one. But what their marketing team is realizing is what is setting them apart. Consumers are bombarded with imagery depicting unrelatable scenarios of celebrities and luxurious destinations that become a blur of fantasy. These outrageously costly ads are losing effectiveness–people aren't truly connecting with them. So, they're getting real. They're turning to micro-influencers that happily churn out authentic, relatable content, that's communicating a beautiful message–one of care and purity.
The Kia "tribe" uses words, photos, videos, and yes, even emojis, to convey honest narratives of their experiences with the brand and products. Stories unfold out the windshield ahead while memories are made behind the wheel with family, friends, and oneself.
In an over complicated world, it's time to go back to our communication roots: Storytelling. The platforms we use obsessively have caught on with Insta-, Snap-, and Facebook- stories. It's becoming more apparent that demand for your story is high.
The Event
As co-host ambassadors, Jeff Bogle, Emma Loggins, Kasandria Reasoner, Clarissa Laskey, and myself flew out to sunny San Diego a day early to prepare for the arrival of our fellow influencers. We helped set up the Kia Hospitality Suite and planned fun ideas over a delicious meal at Nobu inside the Hard Rock Hotel, our home for this event.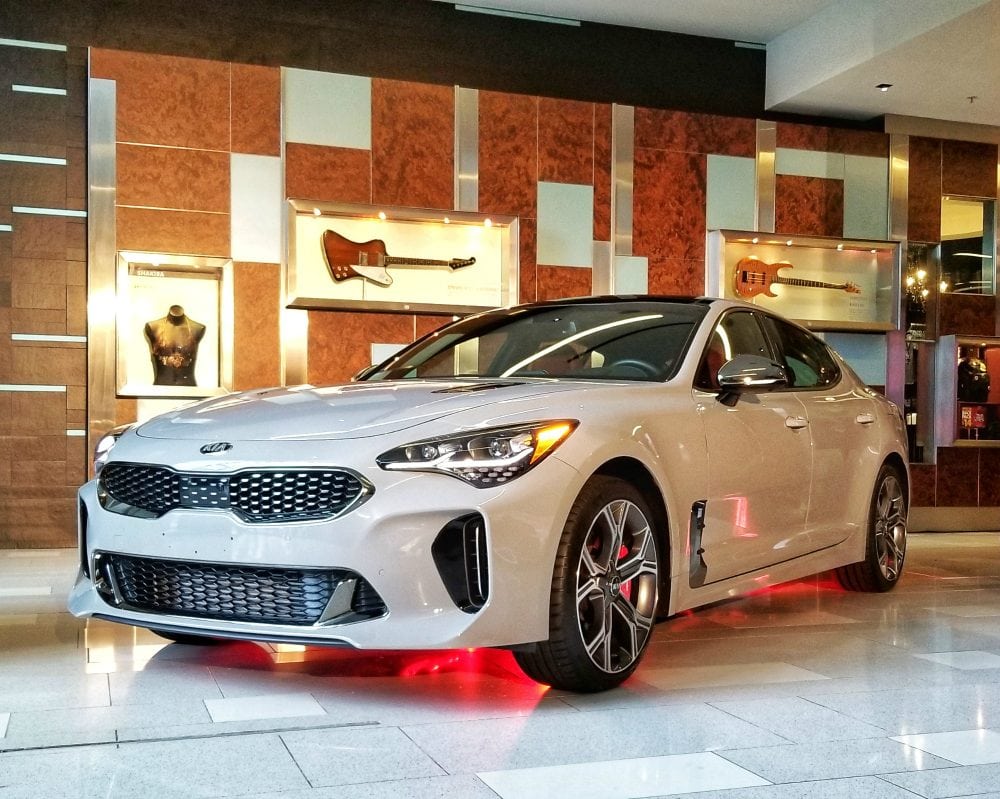 It's more living room than event space. It's meant for conversation more than "brand immersion." While the products are discussed, the focus is more on how the vehicles can help tell each person's story–the vehicle for content.
Arrival day consists of staggered arrival times, with people getting settled before meeting for drinks, snacks, and conversation in the suite. Introductions, reunions, and a bit of fangirling went down on the space's beautiful, sprawling rooftop. I met some faces I had only known as thumbnail images online and became a bit overwhelmed with excitement to have actual conversations with them. The high of meeting all these talented beings became a baseline for the emotional tone of the days to follow.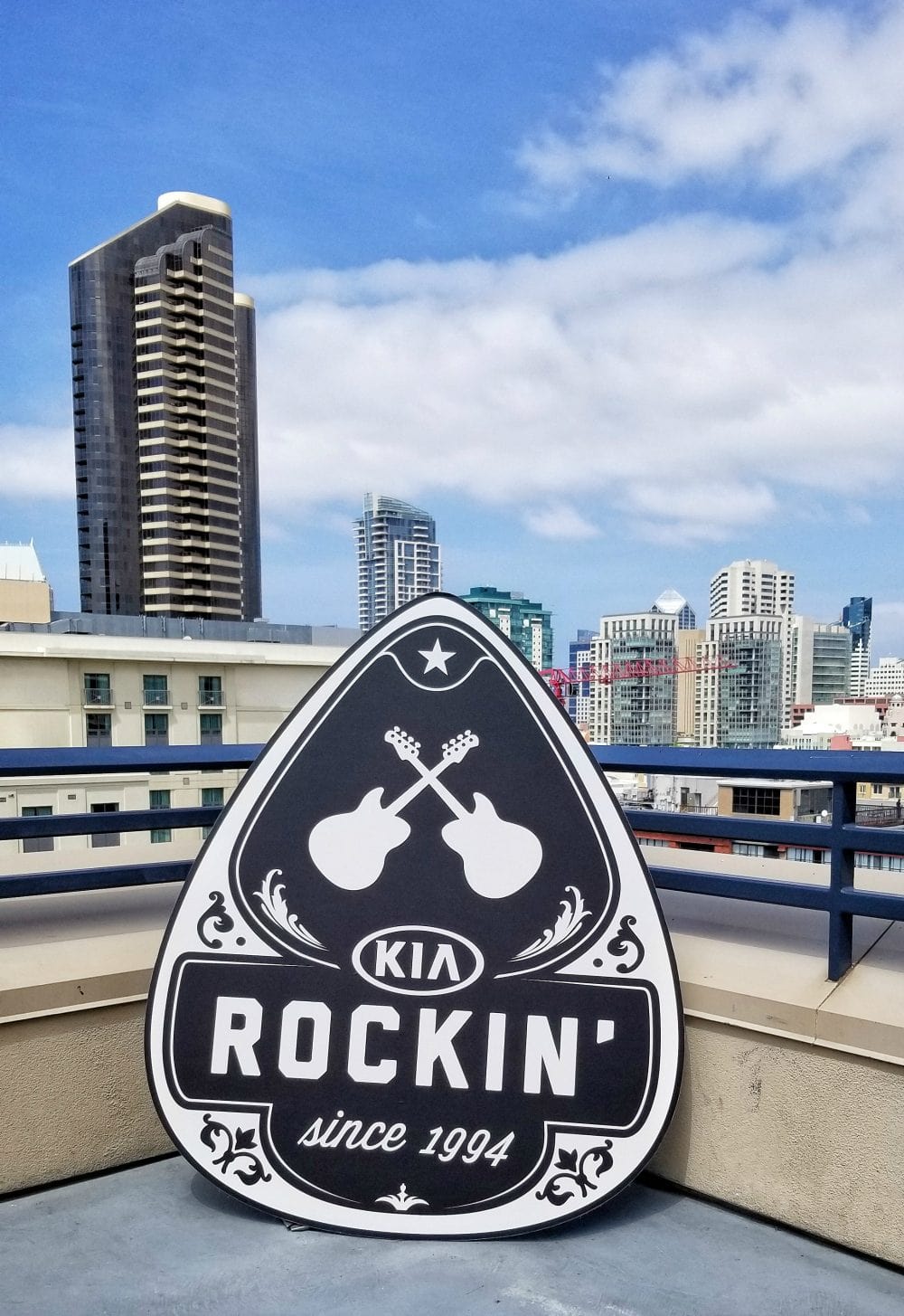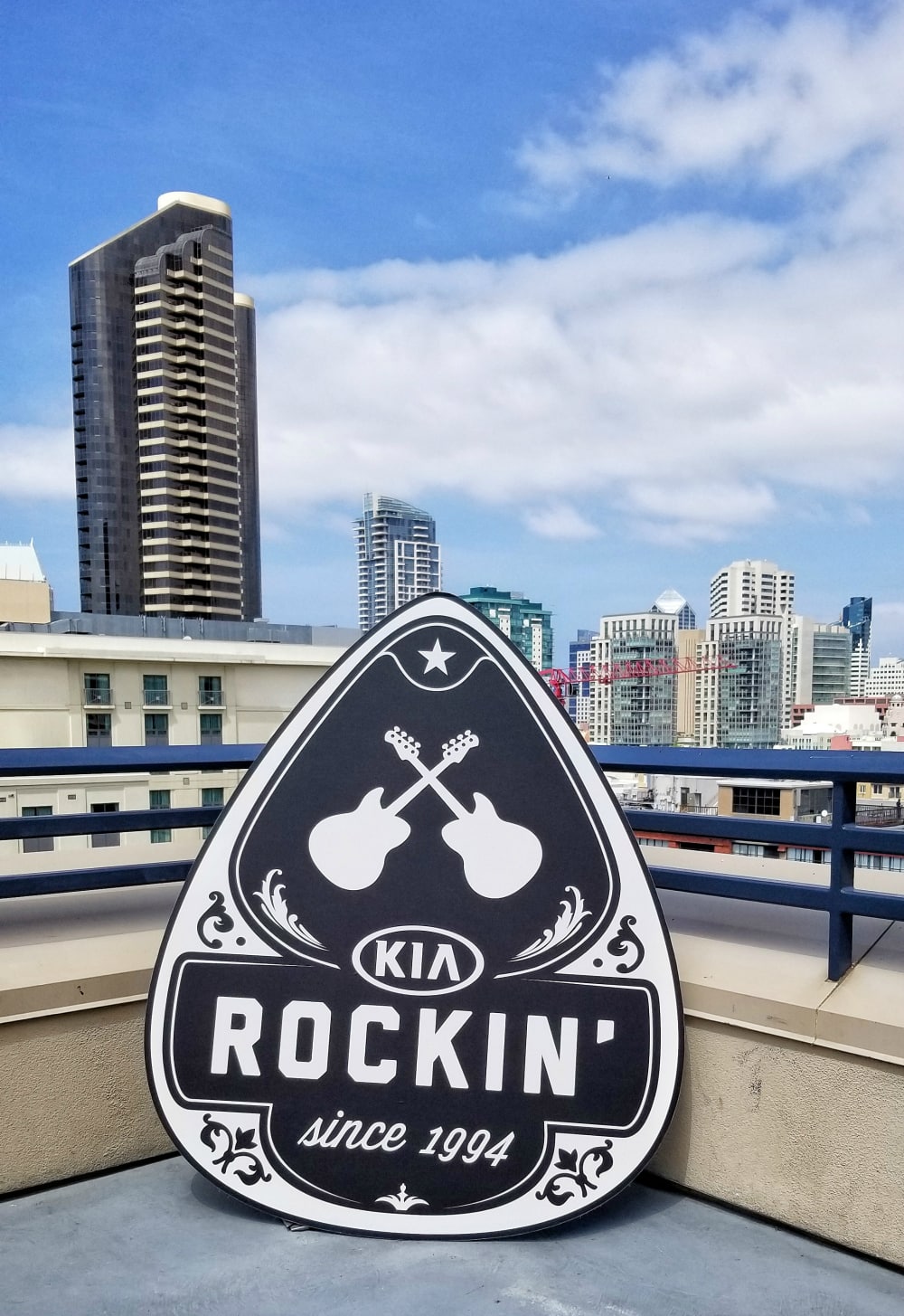 Pedi cabs were lined up to cheerfully whisk us off to an interactive dinner at the Rustic Root. Mini-dishes of cultural foods from around the world are prepared at stations around the restaurant, where they are paired with the perfect mini glass of wine or beer. We had the choice to stand in groups and enjoy the scrumptious bites while conversing, or gather up all the plates for a feast with friends at a table–I chose the latter.
Following the meal, an unexpected dance party erupted–even members of the Kia team were caught hysterically butchering the Macarena. This moment washed away any remaining fear some may have had that this was going to be a stuffy, heartless brand event.
With full bellies, and smiling faces, groups departed back to the hotel for a peaceful night of sleep.
The pinnacle piece of this adventure is drive day. After a brief presentation of the award-winning Kia vehicle lineup and a short Q&A period, groups chose their twinkling chariots, with Stinger GT and the new 2019 Sorento SUV leading the way, and set off down the Gaslamp streets to create their stories. A video challenge ensured good fun and friendly competition amongst the influencers, while, as ambassadors, we split up to capture the behind-the-scenes action.
The predetermined drive route included stops at Krispy Kreme, scenic national parks and monuments, and a pit stop for lunch. We tracked down the teams and jumped out like Paparazzi to seize candid shots and record mini interviews.
The ability of these content creators to work on the fly is incredible. They're producing video, capturing stunning photos, and tweeting so effectively that the hashtag trended–garnering recognition from outsiders, which is superbly noted in this tweet:
Interesting to see #TheNewKia trending, looks like Kia flew out and put up what appears to be hundreds of influencers to share how their brand has evolved. IMHO this is more effective than a nationwide commercial that gets lost in the noise. Kudos to Kia marketing team.

— ???? ?????? (@ErikGroset) April 4, 2018
The combined efforts of this group warranted much celebration. Dinner, cocktails, and live band karaoke were set up in a space with couches, casual dining tables, and a photo booth. The Kia staff takes the award for best performance–they know how to rock!
A tear-jerking speech–inspired by a t-shirt that put an exclamation mark on the event's strong female presence–was eloquently delivered, prizes awarded to the video contest winners, and lasting bonds were formed through laughter and carefree fun.
Back in the suite, the conversations continued, and yet another dance party ensued. In true family fashion, grown women danced like high school girlfriends at a slumber party.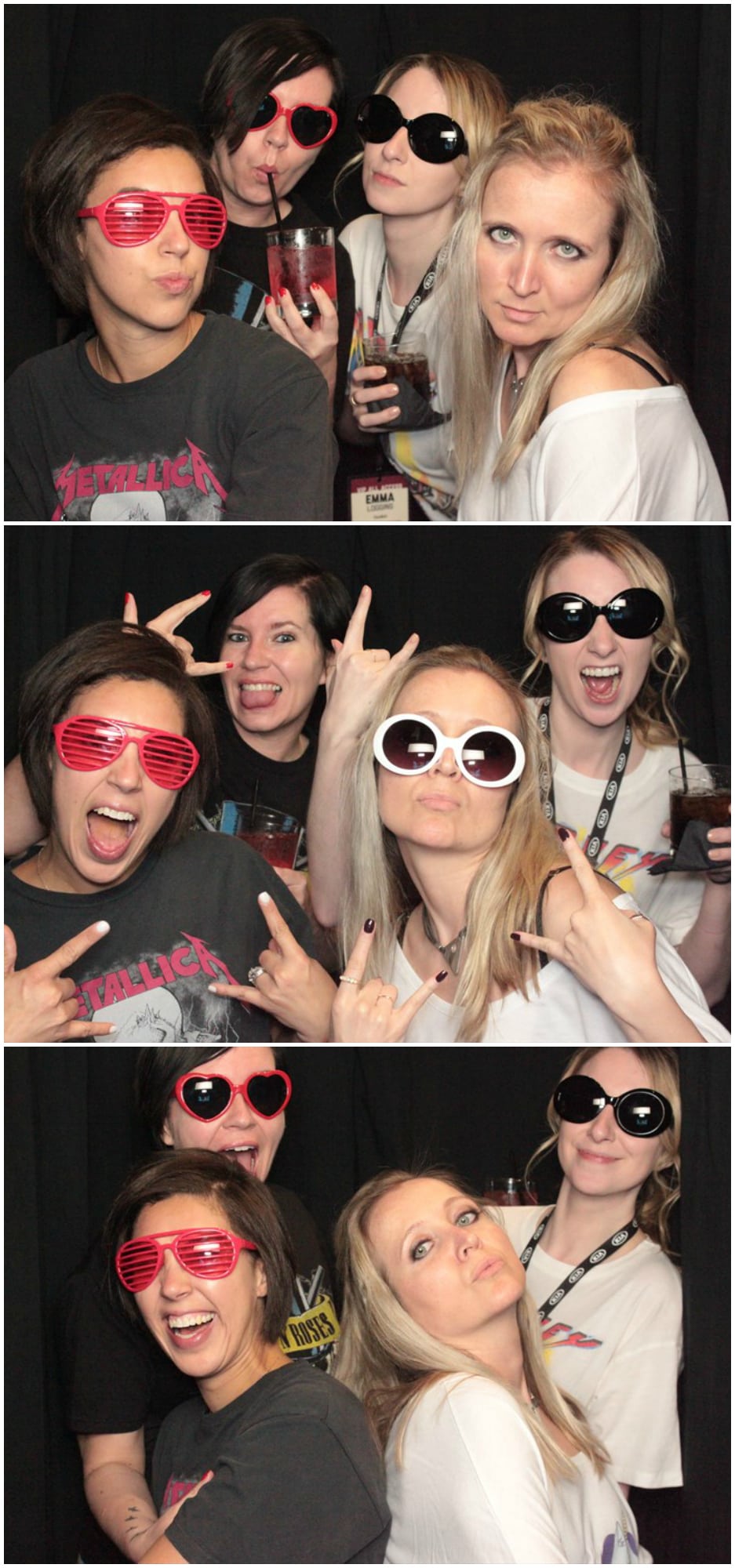 Departure day was loaded with feels, as no one was ready for the fun to end. However, based on the stories released following this event, we're all still riding the incredible high this brand event created. However, for this evolving and growing Kia Family, the story has just begun.