It is SUMMER! Fireworks, parades, fairs, and fun summer food are all on my list of things to do. I enjoy easy treats when it is SO hot outside – and I was excited to partner with Lindt to tell you about their new chocolate bar offering. It is a great introduction for summer – something celebrating strawberries and dessert – and it is a treat that doesn't have to be cooked (thank goodness!).
Lindt Strawberries and Crème
I am always looking for new flavors of chocolate bars. I am not just a plain chocolate girl – I usually splurge on something with ooey gooey caramel or maybe something with sea salt. Of course I am always weak with it comes to the Lindor Truffles from Lindt, yum! This Strawberries and Crème bar from Lindt has white chocolate and strawberries to create a new flavor combination to add to their classic recipe collection. This new Strawberries and Crème bar is added to other Classic Recipe bars like their Milk Chocolate Hazelnut, Milk Chocolate Almond, Raisin and Nut, White Chocolate, and more.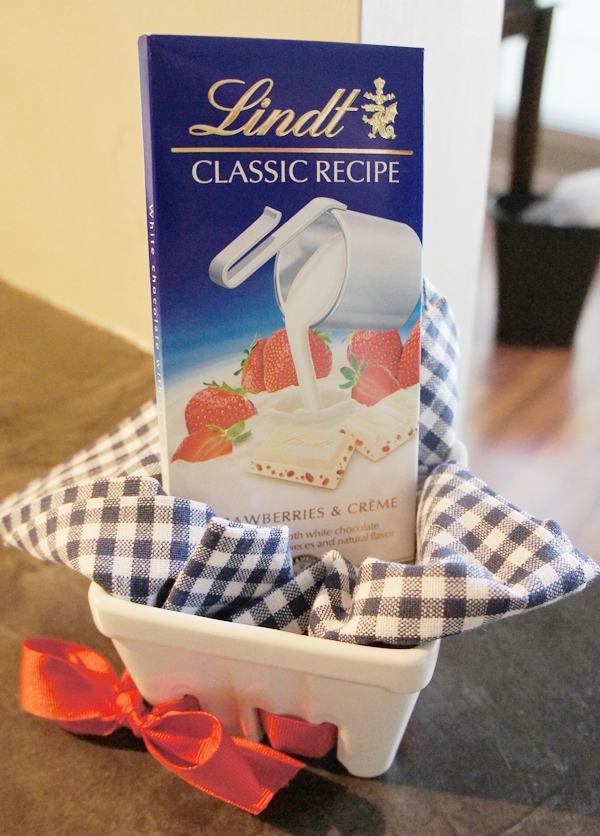 The white chocolate and strawberry bar is super sweet. It is easy to enjoy over a few treat breaks at work on break or when you get home and can sit and relax in your hammock outside. It is a great summer break – and while it is rich white chocolate, it doesn't have the same "savory" feel as milk or dark chocolate. The sweet strawberries make it seem like it is an indulgent dessert.
You can buy the Strawberries and Crème bar from LindtUsa.com, or look for Lindt and their variety of offerings at your local grocery store!
For deal seekers – Lindt is social, join them and hear about new products and maybe find a coupon along the way. They are on Facebook, Twitter, and Pinterest.
What is your favorite chocolate flavor?