An area rug can provide a whole new look in a room very quickly. The hubby and I have put blood, sweat and tears (literally) into our home in the last few months. It was so exciting to get into our first home that we jumped into way too many projects. We got tired quickly – and now I am looking for quick, easy, and affordable ways to make over left over rooms. I was so glad to be able to partner with Mohawk to tell you about their great variety of area and throw rugs – I was able to dress up my dining room in a matter of minutes!
A Whole New Look Quickly with Mohawk
I have painted, sewn pillow covers, assembled furniture and more in the last few months – but nothing has been an easy of an update as adding the new rug to our dining room – unroll, put under table, done!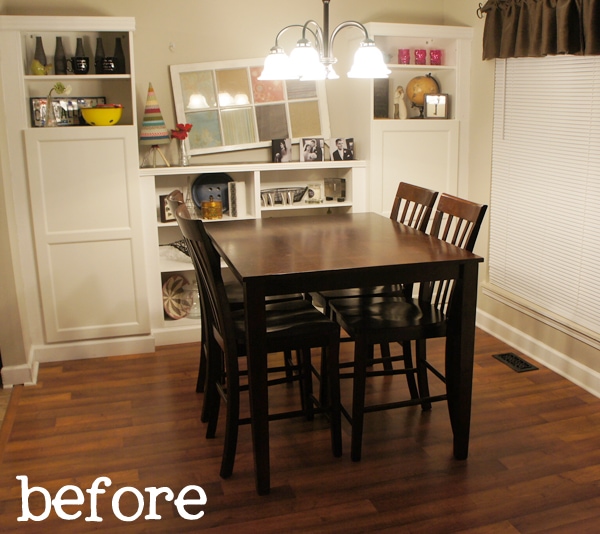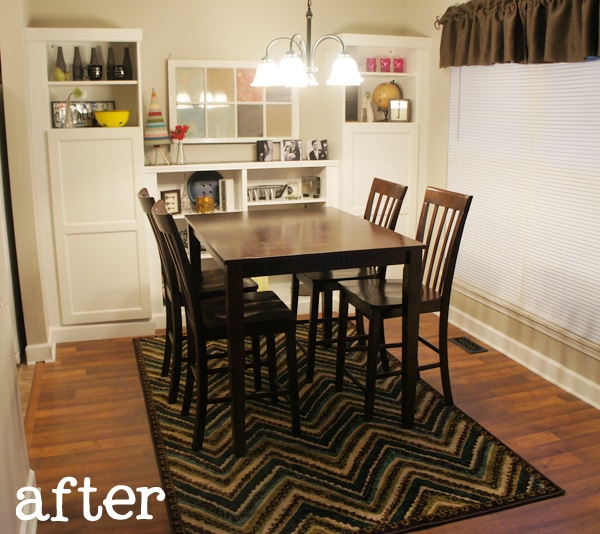 See, huge change right? After some serious internal debate, I chose the 5×8 Zig Zag Stripe Teal, which is one of the featured editors picks at Mohawk right now (that is how I know I am trendy… lol). But I also liked the Mosaic Stones Multi and the Caravan Medallion Multi, can you see why there was such an internal debate?!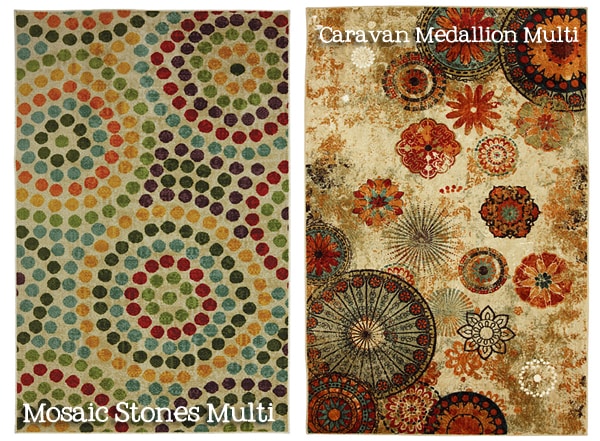 Mohawk has a variety of items, from area and throw rugs to full rooms of carpeting and tile or laminate flooring. Mohawk rugs are still made in the United States and can fit just about any budget or lifestyle. Their products can be found in major retailers like Wal-Mart, Target, Lowes, Home Depot, Macy's and more. If you are not sure what to do in your home – check out some of their photos in the flooring gallery or find Mohawk Home on Facebook.
You can find out more about the area rugs available from Mohawk at MohawkFlooring.com.