There must be endless tips for achieving mind body balance. Yoga, self-help books, vitamins, diet… but for this post, I am focusing on getting healthy guts. This post was sponsored by Nature Made® as a part of an Ambassador Program for Influence Central.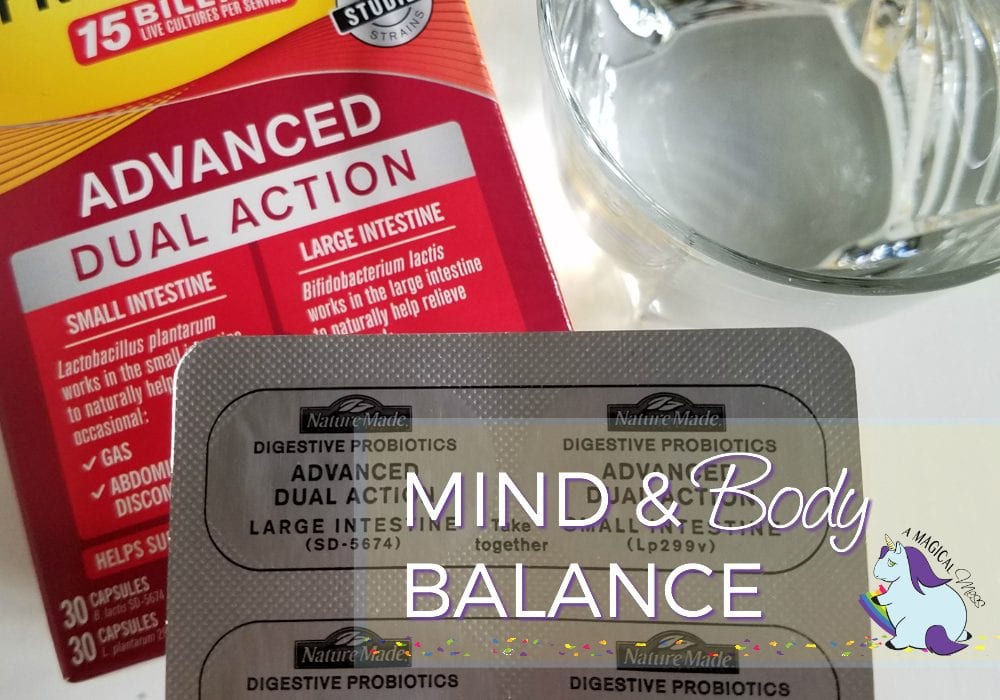 Mind Body Balance
So, just to warn you, I might be sharing a little TMI. But I'm already over it. Here goes.
My mind and body are rarely in sync these days. My emotional state has quite an effect on my intestines. And lately it's been either one extreme or the other. Total constipation or–you know.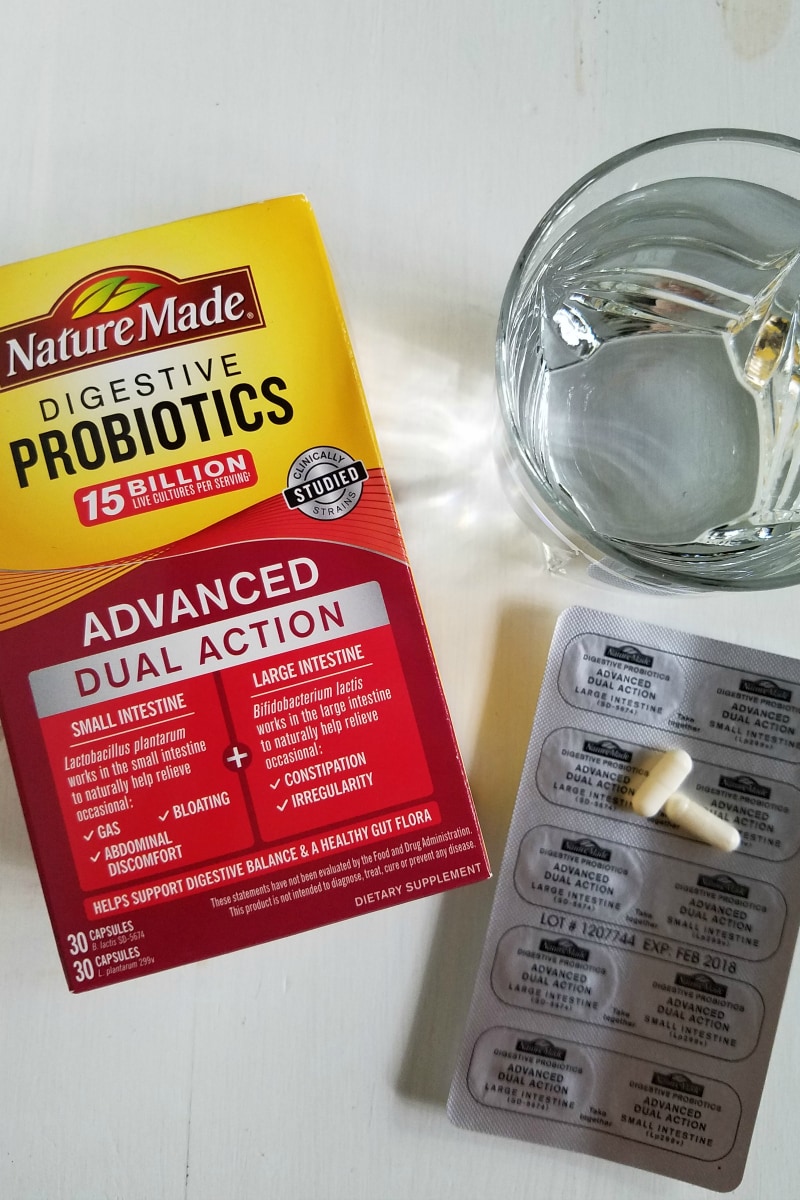 This incredibly vicious cycle is unhealthy for the total body. When in an unstable emotional state, it helps to feel physically good to help get out of whatever funk you're in. The same goes for the reverse–being physically uncomfortable can do a number on your emotional health. Which is where finding that mind body balance is key to overall wellness.
I once read an article that was studying the effects of our gut flora and wether or not they have some sort of control over our minds. It was looking into specific gut-inhabiting organisms that may have an effect on our cravings, our moods, and even our actions. If that's not reason enough to find mind body balance, then I don't know what is!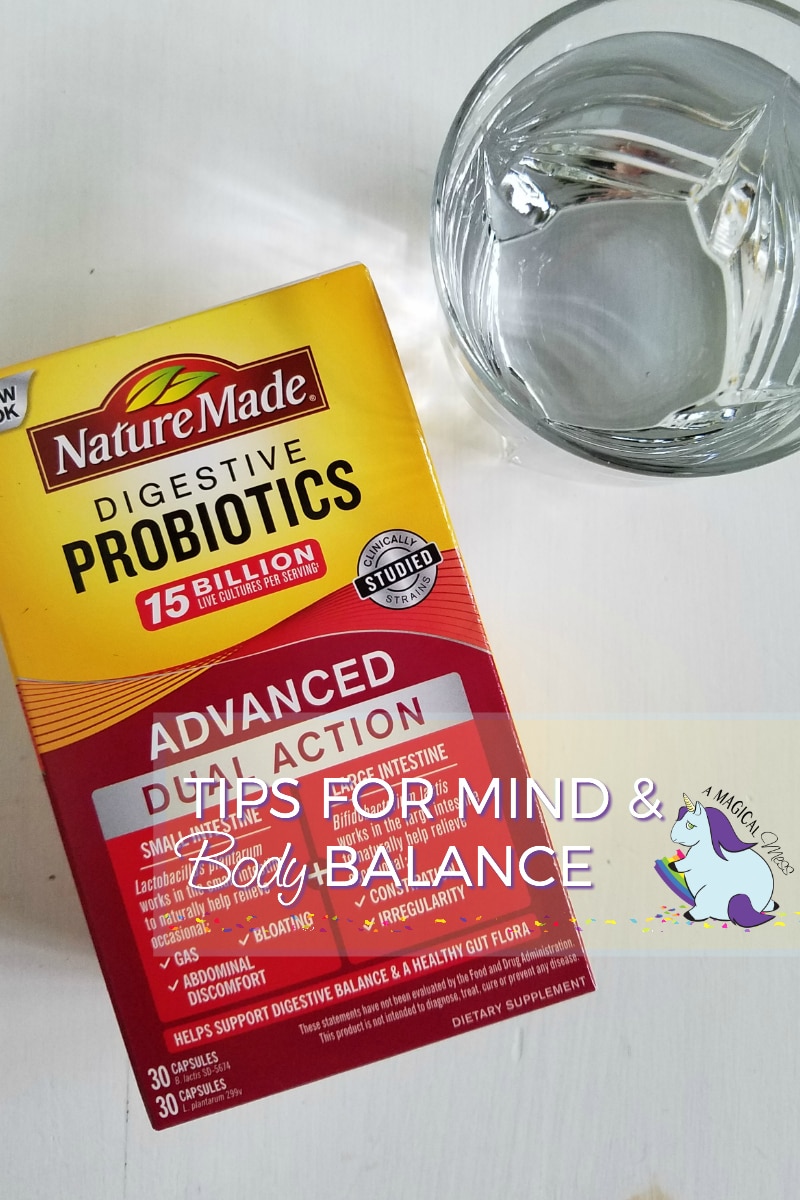 Nature Made® Digestive Probiotics
After heading to Walmart and taking advantage of their everyday low prices, I picked out the Nature Made® Advanced Dual Action Probiotic.
Nature Made® Probiotics: Nature Made® Advanced Dual Action Probiotic has been clinically studied and provides dual support to both your small and large intestine for comprehensive coverage to help support digestive balance and healthy gut flora. †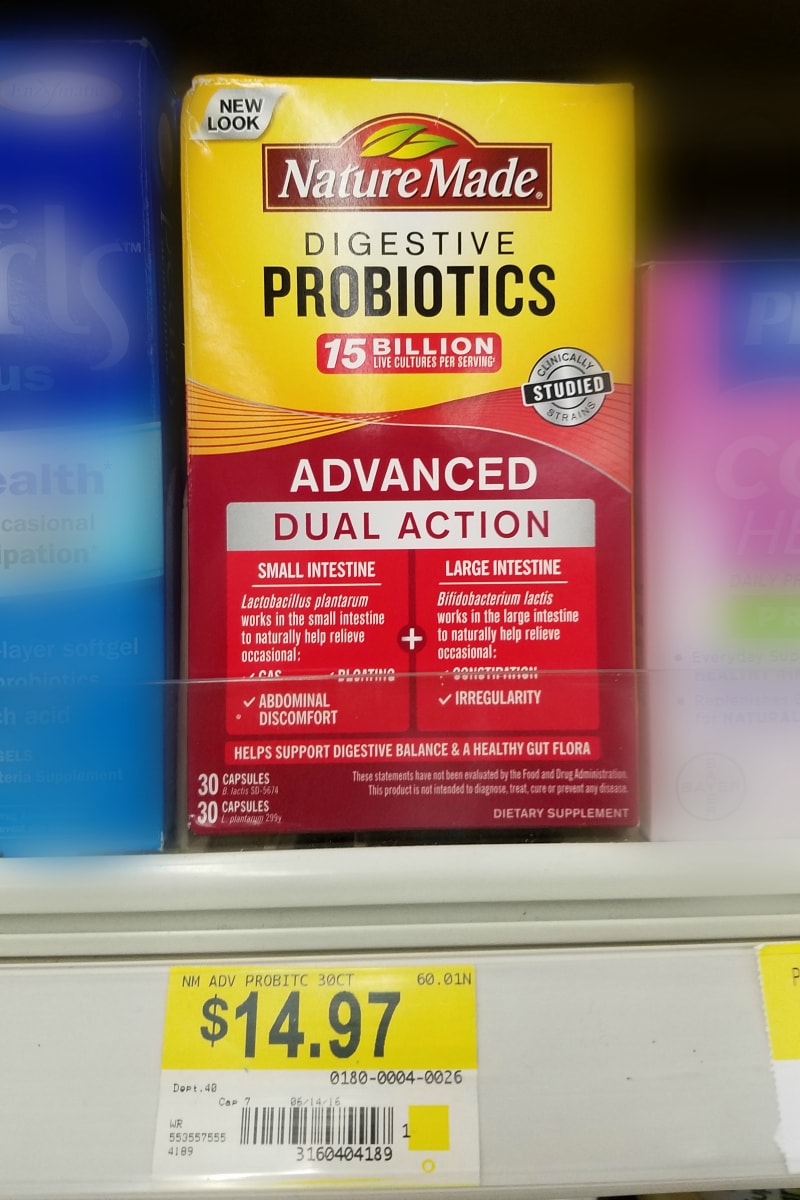 I've been taking these for about a week and half now and have noticed a much calmer situation inside my belly. It is a much welcome break from the horror I've been experiencing.
†These statements have not been evaluated by the Food and Drug Administration. These products are not intended to diagnose, cure, treat or prevent any disease.
Enter for a chance to win!
Click here to enter for a chance to win one of 60 Walmart gift cards worth $50 each! (No purchase necessary.)
For more information find Nature Made® on Facebook
And join the Nature Made® Healthy Habit Builder program where you can get motivation and tips around your specific health goals.
What are your tips for achieving mind body balance?