I participated in a campaign on behalf of Mom Central Consulting for Reckitt Benckiser Pharmaceuticals Inc. I received a promotional item as a thank you for participating. Addiction runs rampant in my family. Opioid Dependence has touched my life and the lives of my family members in many ways. I was happy to join this campaign to gain more awareness and learn more facts about the topic. Although compensation was received, I assure you this is my own story and all opinions are my own.
My Addiction Story
I don't talk about my mental health and addiction struggles too much on this blog. In fact, I started a blog strictly for those topics and then decided I was too ashamed to promote it! It's a personal topic and one that I tend to beat myself up over. So often addiction is viewed as a weakness and I hate to be judged or viewed differently for mine. Did you know that while that 88% of doctors recognize addiction as a disease, only 59% of adults believe that addiction is a disease? I am not really that surprised by that statistic due to many people's reactions to addiction, but it's interesting to see the stats. TurntoHelp.com has a lot of helpful facts and info.
I was raised to believe that "he who rules himself is king" and that there is nothing that cannot be beaten by the power of one's mind. But, what happens when you have zero control of your own mind? People who have never experienced this out-of-control feeling don't understand. They tend to give advice that only belittles the person instead of helping.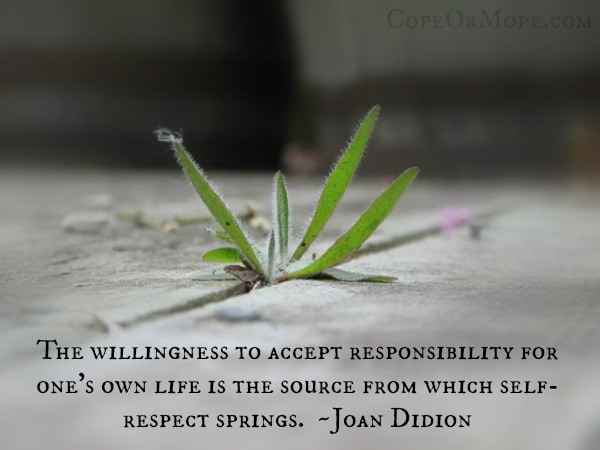 In my case, it all started with panic attacks. I was diagnosed with general anxiety disorder and prescribed a popular (and super addictive) anti-anxiety medication and an anti-depressant. The anti-depressant didn't do anything to quiet my brain. The fast-acting anti-anxiety pill did — a little too well. I began taking it more and more. Over a period of 5 years I was up to a dosage that could probably take down an elephant. When I would run out of that pill, I would reach for any other pills — pain killers or basically anything I could get my hands on. I was still a functioning adult. I held my full time job and no one even had a clue that I was popping pills left and right.
I was self-medicating to begin with. Trying to stop my crazy brain and all its irrational thoughts. I really wish the people who don't understand could step inside the freak show that is my brain for just a few days to see what it's like. Then they would see why my pill-popping was a desperate attempt to find peace. Eventually my futile attempts failed and only turned into a serious chemical addiction.
Long story short, I ended up having to go to rehab twice to stay off of the pills. I have now been re-diagnosed properly and am taking the right medication to manage my issues without the danger of becoming addicted. I still have to be very self-aware and watch myself closely. The plus side is that I don't like to "feel high" anymore. I don't have time for that!
Facts About Opioid Dependence
Opioid Dependence is very common and can happen to anyone. It's affecting men and women of all ages, races, ethnic groups, income, and education levels. This addiction has reached epidemic proportions, and yet many still have a variety of misconceptions and stereotypes about the disease.
Painkillers are very effective medicines, but some people develop opioid dependence as an unexpected consequence of proper pain treatment. I had no idea that 77% of adults and 93% of doctors mention shame or embarrassment when it comes to others finding out about their addiction. It helps to know that it's such a common occurrence and no one is alone!
Check out this infographic full of interesting facts. For even more in-depth info and help, check out TurntoHelp.com.

Turntohelp.com is an online resource that allows people to anonymously research opioid dependence, find help and treatment options.
Has addiction or opioids touched your family at all?