Adult Trick or Treating… that's a thing, right? Well, it should be! And what better way to treat yourself than to this movie that is filled with eye candy!? Product received for review.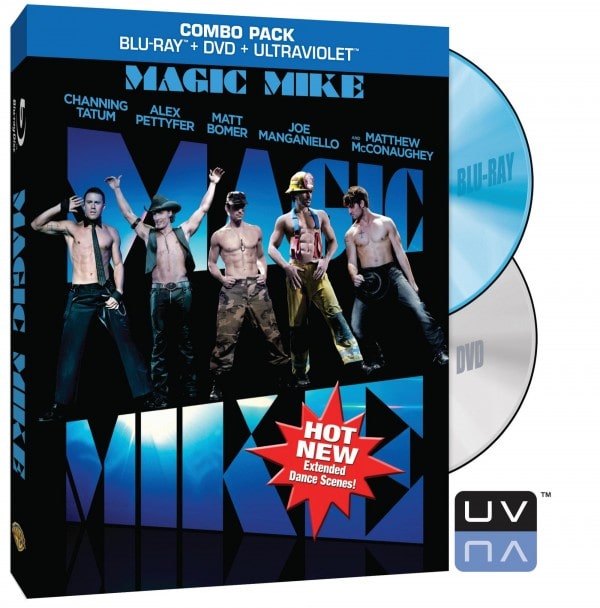 Here's a little about this movie. Not that it even needs a storyline, if you ask me! 😉
Magic Mike Synopsis:

A dramatic comedy set in the world of male strippers, Magic Mike is directed by Academy Award® winner Steven Soderbergh (Traffic) and stars Channing Tatum in the title role. The film follows Mike as he takes a young dancer called The Kid (Alex Pettyfer) under his wing and schools him in the fine arts of partying, picking up women, and making easy money.
I am so excited to be receiving a review copy of this movie soon. Sounds like a perfect girls' night in opportunity! And, yes, it's full of hot dudes shaking their money-maker, but I am looking forward to the obvious love story that evolves, too. It really looks like a good movie!
Adult Trick or Treating
Parents – instead of dipping into the kids' candy bags filled with sugary sweets, treat yourself to the adult eye candy that can be found in Magic Mike! The movie will be available right before Halloween, so it's perfect. I think Matt Bomer's abs might save me some calories!
Own it October 23, 2012 on Blu-ray Combo Pack or Digital Download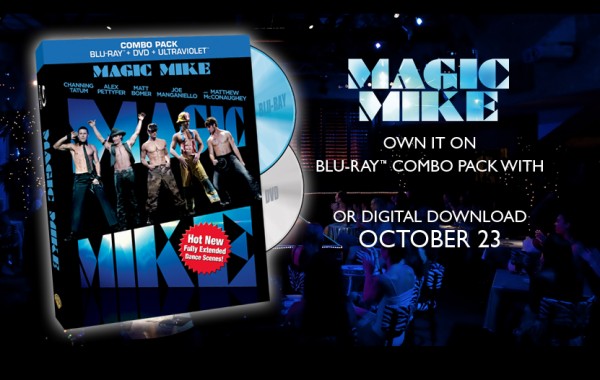 Keep an eye out for my review soon.