My husband needed some new prescription sunglasses, so I was really excited to partner with Eyefly for a review of their affordable eyewear. All opinions are our own.
Affordable Eyewear from EyeFly
Eyefly has awesome options for new frames on their website. All of the glasses are very trendy, and most come in a variety of color options. We really liked the virtual try on, which allowed my husband to upload a picture and try on all of the glasses virtually to get an idea of how they looked. At first I wasn't sure how well this would work, but it was actually really easy. The hubby needed sunglasses with his new prescription, but we also found a pair of frames for his regular glasses that we might be buying soon! They often have a coupon code for 50% off your first pair – and all of the optical lens glasses are $94 before the discount!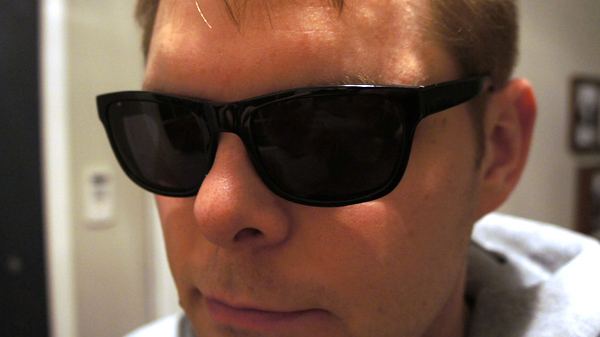 Eyefly has affordable, stylish glasses, so you can afford to change your eyewear to go with every style in your closet. For less than a new designer handbag, you could definitely pick up quite a few pairs to change things up! Eyefly has a 100% accuracy guarantee when it comes to your prescription, and they offer free shipping and free returns in case you don't like the pair you receive. All of the optical lenses contain anti-reflective and anti-scratch coatings and the sunglasses contain an anti-scratch coating – so the hubby's glasses should last awhile.

For every frame they sell, Eyefly gives a pair of glasses to someone in a developing community. Lives can be changed dramatically with an eye exam and a pair of glasses, and it is great that something as simple as choosing a pair of glasses for my husband can give back to people that need some of their own.
Check out your eyewear options at Eyefly.com, of course make sure to look for a coupon code for 50% off your first pair to save big the first time to help you fall in love with a new pair of glasses! Eyefly is social, check them out on Facebook and Twitter.