This is a Sponsored post written by me on behalf of Dollar General for IZEA. All opinions are 100% mine.
Some fashion items I refuse to splurge on. Sure, once in a while I will treat myself to some designer jeans or a nice dress, but that's only because I am frugal on other purchases.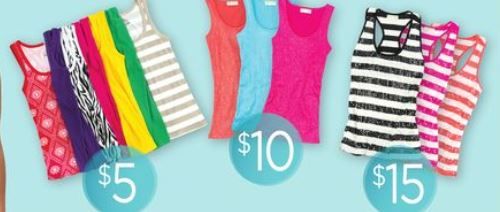 Fashion at a Bargain
Take summer tanks, for example. I love to stock up on them and have lots to choose from on hot summer days. They are perfect for throwing on over a bathing suit or matching with a cute pair of shorts. No one needs to know that you got them at a steal! 😉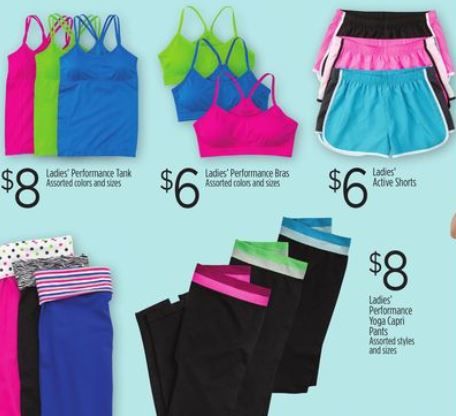 Workout wear is another purchase that I look for deals on. No need to shell out big dough on something I am just going to sweat in. I like to have several exercise outfits to chose from, too. That way I cannot use the excuse that my workout clothes are dirty. (Believe me – I tell myself anything to get out of exercising! :/)
Accessories are also a must. It's so fun to have a variety of them to match different outfits, but who's got the money to spend? Not this girl. I would much rather have several fun pieces than just a few super pricey ones. Dollar General has them, too!
Dollar General is usually a store I associate with stocking up on household items. I head there to grab my household cleaners, paper towels, toilet paper, etc., but they also have clothing and fashion accessories for the whole family. Check out the Dollar General Apparel Book to find items for everyone. Grab some flip flops and all kinds of summer accessories without breaking the bank.
~ Moms – think of all the fun you could have shopping with your kids here!! ~
Make sure to like Dollar General on Facebook and follow Dollar General on Twitter.
What's your favorite thing to wear in the summer?