I received product for my honest review of the Air Angel air cleaner. However, all thoughts and opinions are 100% my own.
True confession: My office is the most disgusting room in the house. Well, the crawlspace is probably worse, but my office has to be a close second. Our plans to completely gut the room keep getting delayed because, well, I need my office. The room has the original carpet that was here when we first moved in. It has to be at least 20 years old. There's just so much about this room that's gross, and yet, it's where I spend the most time.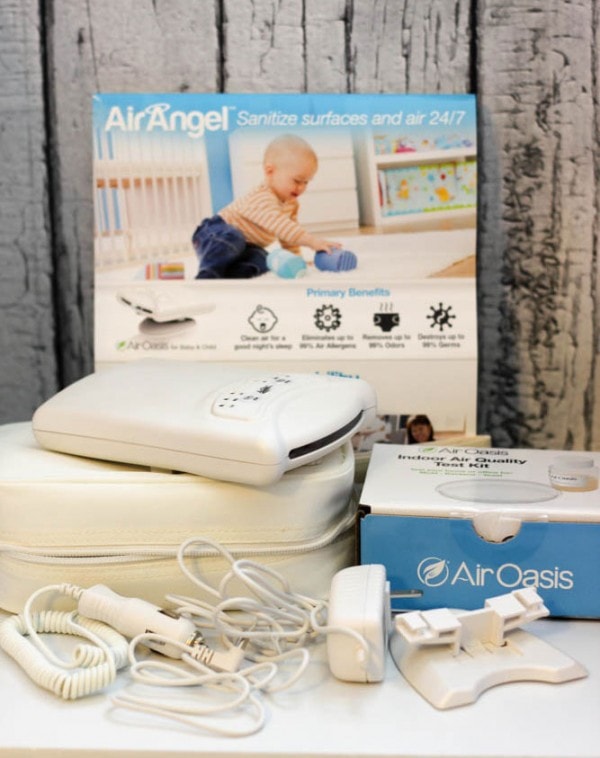 A quality air cleaner is a wonderful thing if you have allergies. Allergens are vicious little things. Even if you keep your windows closed, all it takes is going outside one time. You open the door and the back draft wafts in allergens. You take a walk, and pollen and spores cling to your clothes. That's why an air cleaner is so important if you suffer from allergies.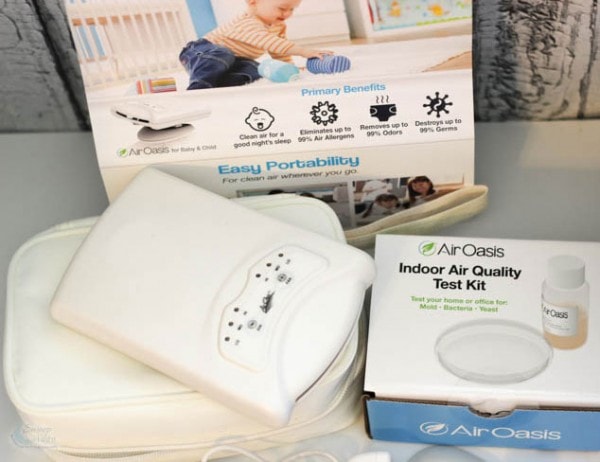 Air Oasis Air Cleaner
I am allergic to many things, including my dogs. They're not severe, but they're there. I always wipe their feet down with a baby wipes when they come in from going potty to keep the allergens off of their paws, and I give them a weekly bath to reduce the sheer amount of allergens in the house. If I had time, I'd rinse them down with water whenever they come in. I do whatever I can to keep the allergens at bay.
That's why I've been looking for a good portable air cleaner for a while now. I know I can't keep all the allergens out of my house, but I'd like to be able to get rid of the irritants that make their way in. That's why I was excited to try the Air Angel from Air Oasis.
Air Oasis is the leader in hardcore air cleaner technology, and the Air Angel epitomizes that. The Air Angel Germ-Fighting Air Sanitizer and Purifier is the Arnold Schwarzenegger of air cleaners. This bad boy uses energy-efficient technology that purifies the air AND surfaces in up to a 250 square foot radius. It even has the PTPA Seal of Approval.
The PTPA Seal of Approval is awarded to outstanding family-friendly products by the Parent Tested Parent Approved organization, a group devoted to bringing quality products to families to help them live better, healthier lives.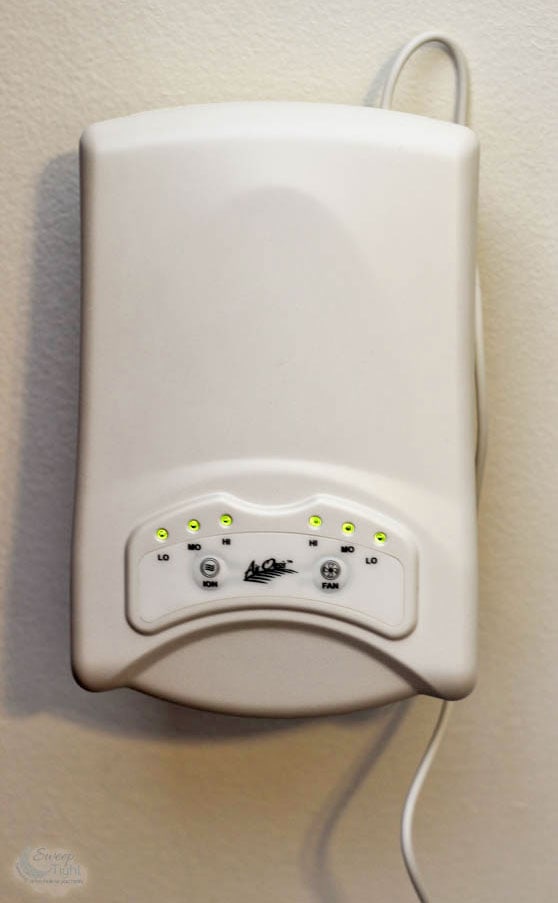 The Air Angel from Air Oasis is proven to:
Destroy up to 99% of air allergens
Destroy up to 99% of odors in the air
Destroy up to 99% of germs in surrounding air and on surfaces
My Air Oasis Air Cleaner Experience
The Air Angel is a little powerhouse. It's small enough to move from room to room and even has a car adapter for travel. The company sent me a test kit to prove how well this little air cleaner works. The before and after petri dishes are insane. I followed the instructions to test the room before running the air cleaner. I am embarrassed at the disgusting results.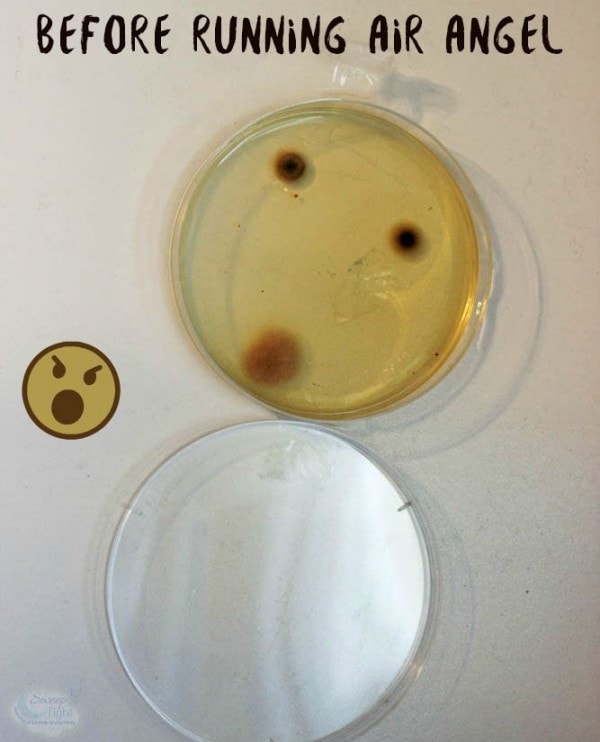 After running the air cleaner, look at what the after dish looks like. This picture almost feels fake to me, but I assure you it's not. The kit doesn't specify which dish to use first, so there's no difference between them. The air cleaner just works that well. That tiny speck of growth seems to be equivalent to 1% of what I had before, making their promise of 99% pretty darn accurate!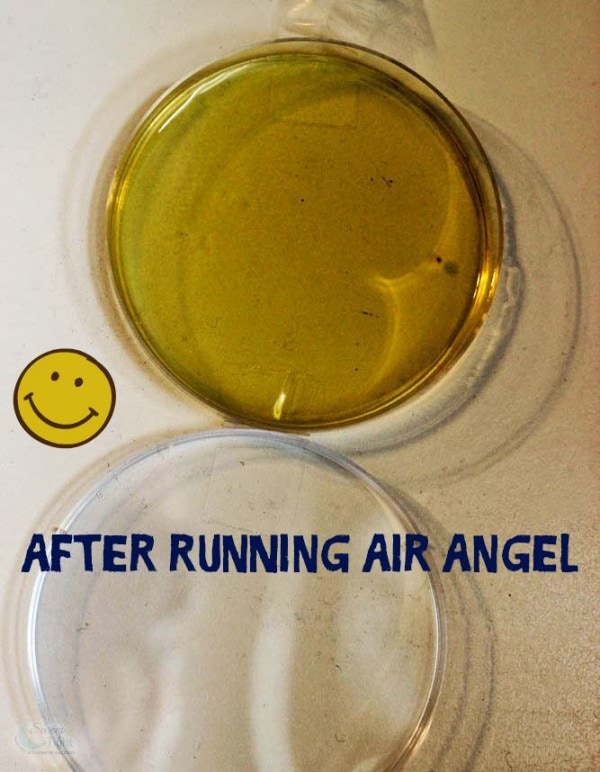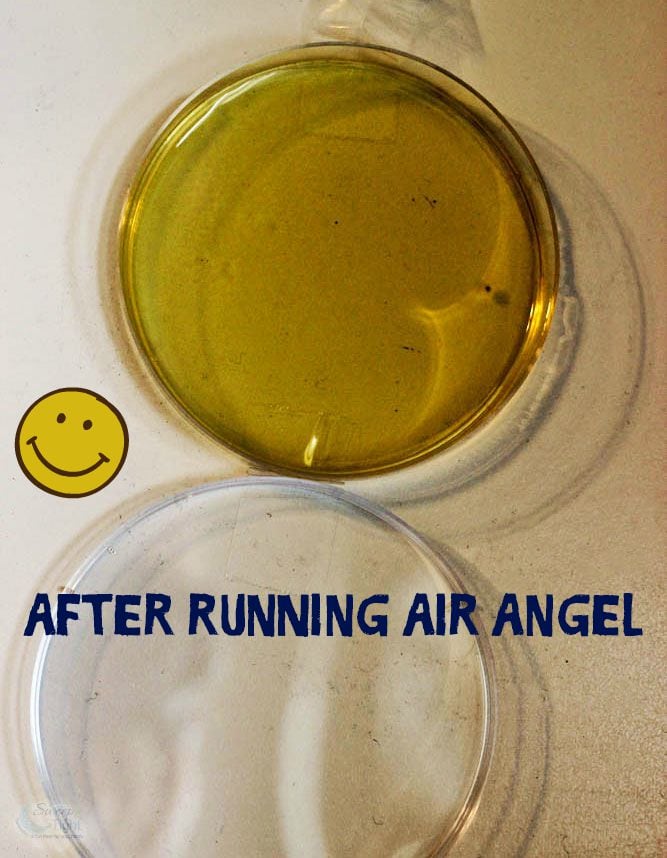 I am excited to be able to bring this air cleaner with me anywhere. The next time we go for a long car ride, or stay somewhere that might have extra allergens, I will definitely be running this baby.
Honestly, I think everyone should have this gadget. Regardless of allergies, babies, or pets, I think we can all benefit from cleaner air.
Air Angel Coupon Code
>>> Click to Tweet <<<
Air Angel has created a unique coupon code exclusive to my readers in celebration of Air Angel winning the PTPA Seal of Approval. For 7 days, you will have the opportunity to receive $100 discount off of the Air Angel by using sweeptight100 promo code.