I was sent a variety of Almondina products for review. All opinions are my own. If you like a crunchy snack to go along with your coffee or tea, Almondina might be your answer.
Almondina – Cookies without the Guilt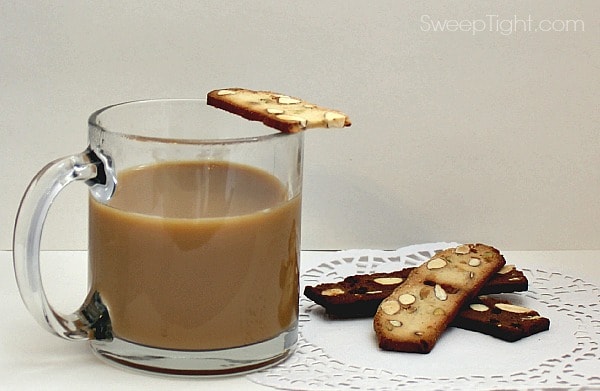 I have become quite the snacker throughout the day. This doesn't have to be an entirely bad thing as long as I make decent choices. Cookies are definitely not a great option. Not when I have the tendency to mindlessly snack by the computer. I can easily polish off an entire bag of cookies or a sleeve of crackers in no time.
Almondina biscuits come in a wide variety of flavors. They are all-natural, crunchy almond biscuits that contain no cholesterol, added fat, trans-fat, salt, or preservatives. They are not cookies, and they are not biscotti. No dipping is required, although it is a tasty option. They are ready to munch on whenever and however you may choose.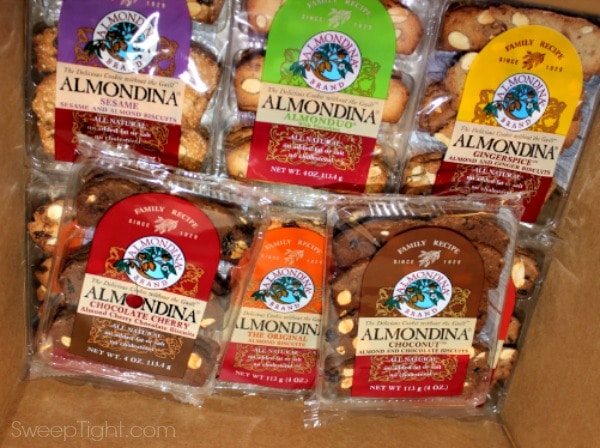 Pair Almondina with coffee, tea, cheese, and/or wine when entertaining guests. Or, they are a great snack for anytime. Personally, I find the crunch of Almondina quite satisfying. They definitely don't replace a sweet cookie for me, but I do enjoy most of the flavors. The Almonduo with pistachios is my favorite flavor, with Choconut coming in at a close second.
I love that the almonds pack a nutritious punch to these snacks. Reaching for Almondina makes me feel a lot better than many of the other choices that I had been making.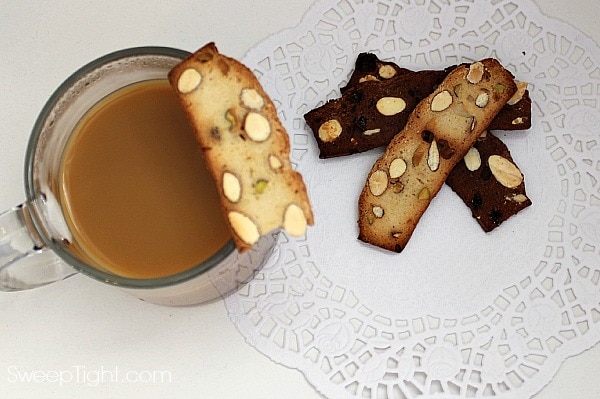 For some reason I feel classy while eating Almondina. Don't they look like they belong at a tea party? 😉
Find Almondina at most major retailers near you, or you may order online through their website.
Rainbow Crumbs for You
Weekly newsletter with our latest posts and shenanigans.