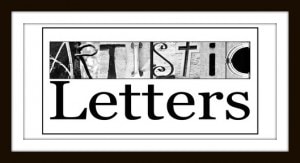 Artistic Letters Alphabet Photos
Alphabet Photography is a wonderful, fun, and creative way to turn words, names, and favorite phrases into beautiful works of art. Alphabet Photography is the creation of owner, photographer, and designer  Jodi Gerber, who in 2008 started taking photos of objects that she thought looked like letters and numbers in order to make Christmas prezzies for friends and family and of course everyone who saw them, wanted more! Product was received for review purposes and this post may contain affiliate links.
With Alphabet Letter, you can buy by the letter, by the package and even order a custom print!
With Alphabet Photography the possibilities of what you can create are only limited to your imagination!
But in case you need a little inspirational jump start….
Here are samples of some of the gorgeous pieces that were created with Alphabet Photography letters: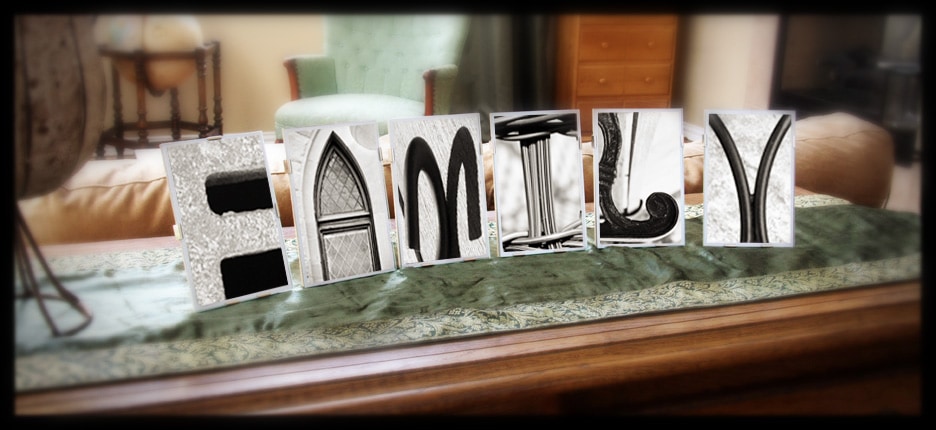 (Letters in separate small frames)

(A wonderful wedding prezzy for the lucky couple)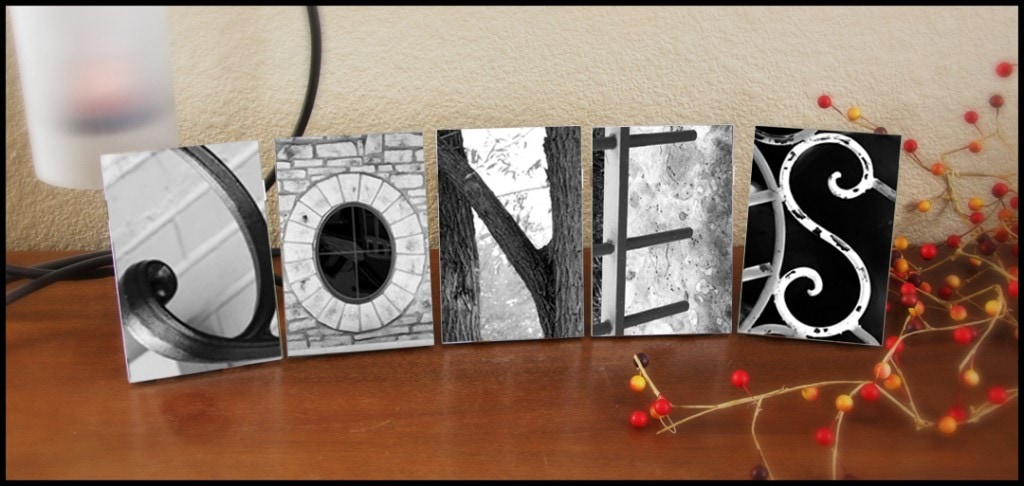 (A family name)
Here is what I created for my review: Vintage look , Hawaiian Style, Thank You cards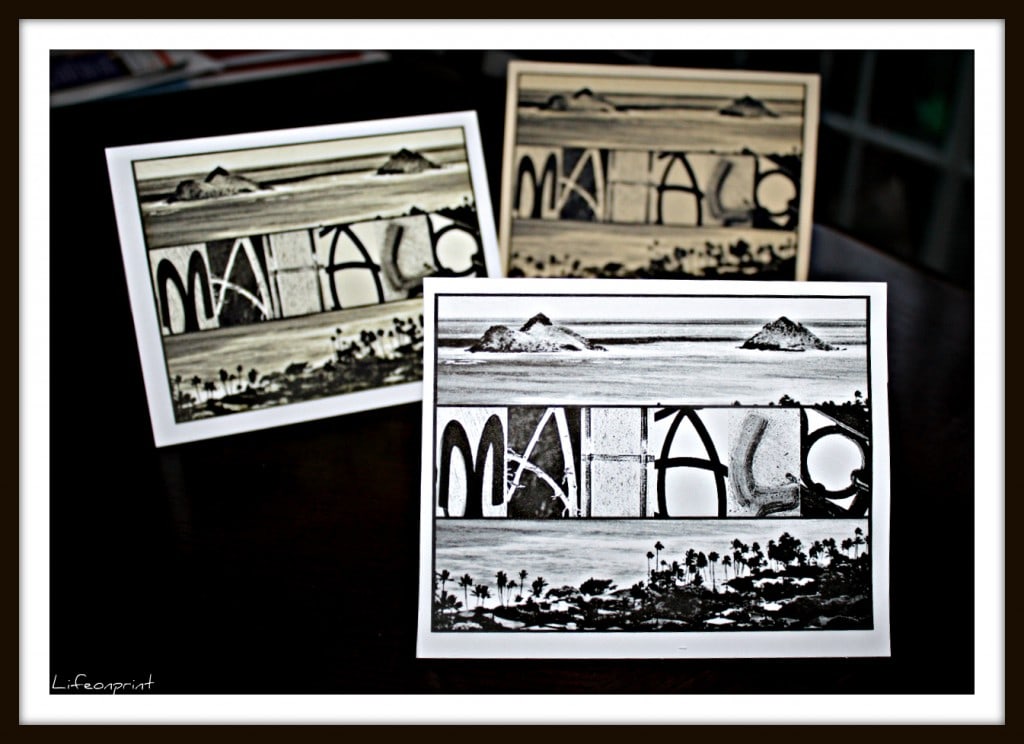 I created the word Mahalo (Thank You in Hawaiian) using Alphabet Photography's Downloadable letters and set it in a split photo (that I took in Oahu) and then printed it on card stock, I love the look!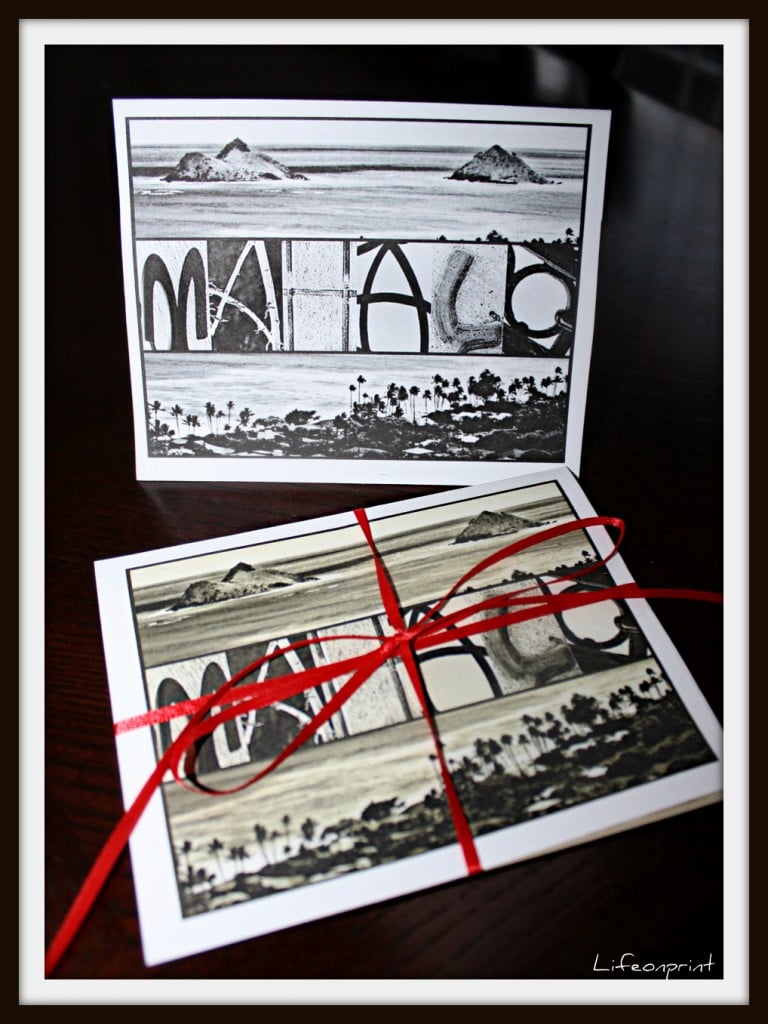 I will be giving these as Christmas prezzies this year, along with some other gorgeous creations, with the help of Artistic Letters!
Oh! I almost forgot…I also made a little something for Ms. Sweep Tight herself: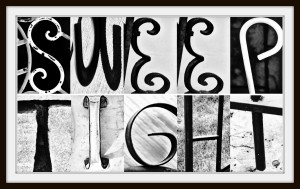 Needless to say, I am in love with Alphabet Photography by Artistic Letters. This product receives 2 total thumbs up! And will be a product that I will use for years to come. 🙂
Be sure to check out all the project ideas on the GET IDEAS HERE page. These
images can be used for so many things from custom artwork, scrapbooking, digital
design, announcements, greeting cards – the possibilities are endless.
Jodi has partnered with Sweep Tight and has created Exclusive Discounted Pricing of up to
$4 on select packages PLUS a bonus Freebie Damask Alphabet set of your choice with
any purchase. After you've checked out the website and browsed around, come
back here and click on THIS LINK
to see discounted pricing and Freebie Choices.  This page is only
available here to Sweep Tight readers and you won't be able to find it on the website
menu. 😉  This sale and freebie is set expires after Tuesday, November 1, so be
sure to take advantage of this exclusive promotion while it lasts! Enjoy!