I love amigurumi crochet. Let me just get that out there immediately. There is something so incredibly cute about a tiny amigurumi crocheted critter or monster that is impossible to resist. You can find amigurumi crochet creatures in almost any variety, and they are all super fun. This post contains affiliate links to hopefully help us build our own amigurumi village.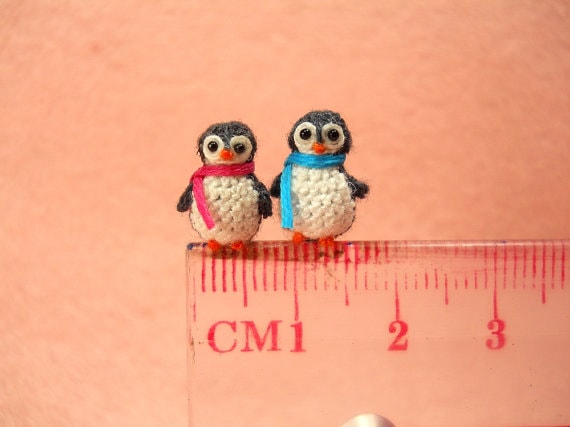 Image Source
All Hail Amigurumi Crochet
Amigurumi crochet is a method of making dolls of all sorts by crocheting shapes, filling them with stuffing, and then putting them together to create creatures. It's a really neat method of making dolls, and I've never seen anything more adorable in my life. There are a ton of different types of amigurumi crochet creatures out there, but there are a few types that I am totally in love with.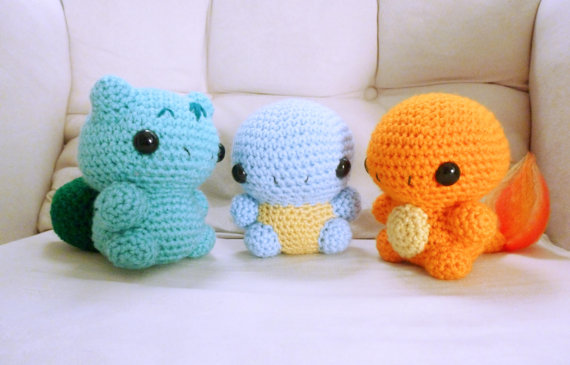 Image Source
Pokemon
The Pokemon theme is my most favorite amigurumi crochet avenue. I'm a ginormous Pokemon fan, so these little guys really do it for me. I found everything from Pokeballs to Pikachu to Charmander dolls, and they were all really high quality. The cute factor was into the stratosphere.
Monsters
No, Pokemon are not monsters! Pokemon are Pokemon, so these two categories don't go together. Amigurumi crochet monsters run the gamut from the Loch Ness Monster to the Abominable Snow Man from Rudolph. Amigurumi crochet monsters are many and varied, and they're all adorable.
Cartoon Characters
On my quest for amigurumi crochet goodness, I discovered something that I hadn't known about before – amigurumi crochet cartoon characters! Boom! I found Woodstock, Peppa Pig, Jake and Fin from adventure time, and tons more. I am in a new kind of amigurumi crochet heaven with these.
Miscellaneous Doll Coolness
I found all kinds of amigurumi crochet creatures on Etsy. There are as many random amigurumi crochet creatures out there as there are different Pokemon and monsters. I found husband and wife pairs, The Golden Girls, and even Yoshi! If you can think of it, it's probably been done in amigurumi crochet.
Patterns
If you have any crochet skill at all, you can even make your own amigurumi dolls. I've crocheted all kinds of super intricate stuff, so single crochet is going to be cake for me, and since it's the easiest stitch, it can be cake for anyone else, too. The amigurumi crochet patterns I found range from simple patterns like a llama to involved patterns like Mater from "Cars".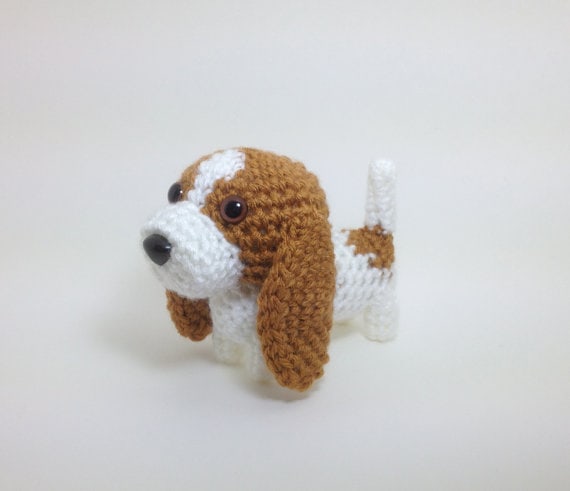 Image Source
Amigurumi is Groovy
I think amigurumi crochet is just about the coolest thing out there. It's fun to make, fun to shop for, and fun to put all over your house. If you have a love for something out of the ordinary, look into amigurumi crochet creatures. They are a blast!