I am excited to be working with a few authors to bring you reviews of adoption centered children's books, not only to create awareness for adoption, but to let other adoptive parents out there know great books that I have found for our personal library! First up, I am featuring a book I received for review by Marianne Richmond, I Wished For You.
I Wished For You – A Adoption Story
Author, Marianne Richmond provides a story of a conversation between a mother and child (in cute cuddly bear form) about how the child was oh so wished for. A question that is often on the mind of adopted children, it explains the love the birthmother had for the little bear, but she could not care for him as best as this little bear deserved, so she wished for a family for him that could love him as much as he needed.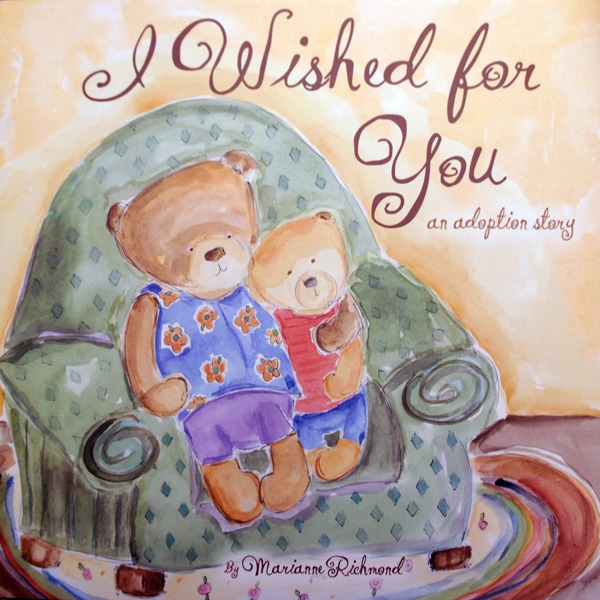 The book does have a religious tone to it – which for us is perfect, but maybe not for all families. I found it to be perfectly written, and so happy that it covered so many questions that little ones might have. The little bear and his mama talk about all the steps that mama bear went through to bring home her baby – mountains of paperwork, phone calls, waiting, waiting, and waiting. She explains to the little one the amazing day she was able to meet him, and that he was more than she ever expected. And even explains to him why his fur is a different color than hers.
Since we are waiting for the day for our little one to come home – this whole book brought tears to my eyes – I even found myself sympathizing with mama bear and her journey.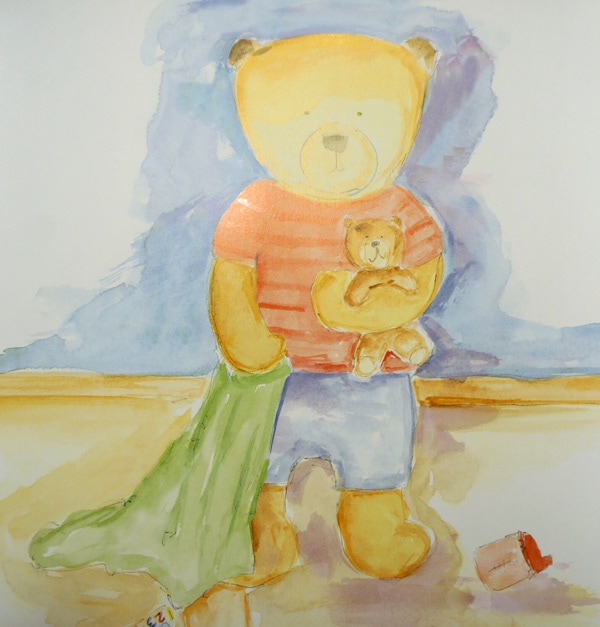 You can find out more about the beautiful books from Marianne Richmond on her website, I really appreciate that she covers a variety of topics, and offers books that fit a variety of families – of different races, situations, mommies, daddies, grandma and grandpa, and even one to help with potty training… which is perfect for any child, ha!