Anatomie has provided us with review and giveaway items for this event. All opinions are our own.
The SPRING Fashionista Giveaway Event is hosted by The Chief Blonde at Still Blonde After All These Years and Katy from Modly Chic. All Fashion! Only FASHION event! Largest Fashion Giveaway event on the internet with $26,000+ in prizes, 100+ participating blogs and 3/4 million entries. Each individual blog has a minimum of $125 prize!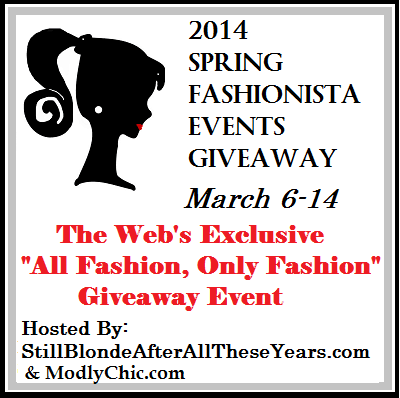 Spring Fashionista Grand Prize Info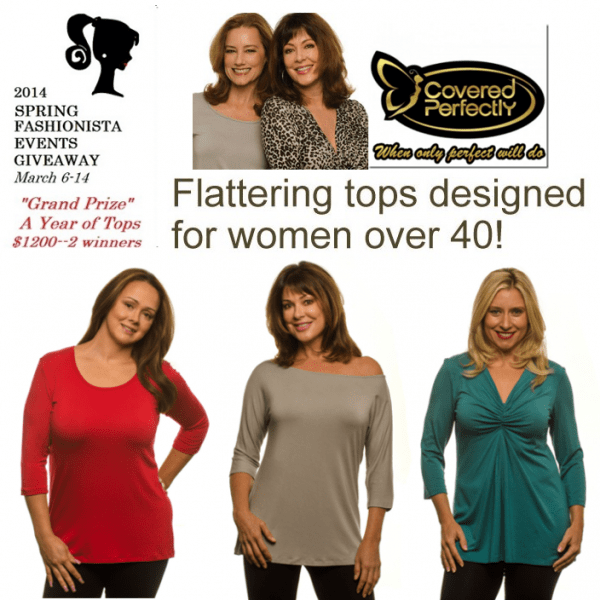 Covered Perfectly is providing Spring Fashionista Events Grand Prizes. Enter the Grand Prize here. For every Giveaway in the Spring Fashionista Event that you Enter, you gain one entry toward the Spring Fashionista Grand Prize. 2 Grand Prize winners will receive 12 tops, 1/month over the course of a year, valued at approx. $600/winner! Isn't that stunning? Covered Perfectly makes flattering tops (misses and plus sizes) comprised of a full collection of super-soft MicroModal tops in a variety of colors and the cute patterns. US Shipping is FREE and they also now ship worldwide.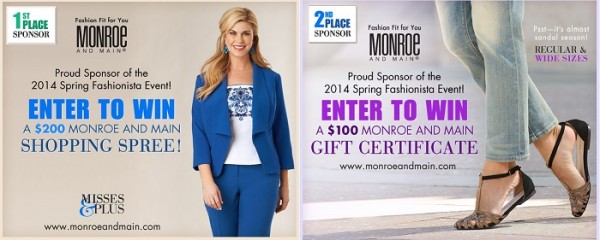 Monroe and Main is providing our first and 2nd place prizes. Enter the 1st and 2nd Place here. $200 & $100 shopping spree to their site, Monroe and Main. You will find fashion that is FIT FOR YOU with both Misses and Plus sizes. They also carry shoes, jewelry and other accessories.
Anatomie Audrey Dress Giveaway
Anatomie sponsored Feather Pixels and Sweep Tight in this event. You can read our review on the Audrey dress here. Anatomie features designer travel clothes for women. Their high quality fabrics require no special care or dry cleaning, which makes them ideal for traveling. No ironing, no fading, machine-washable and wrinkle-free, these clothes are comfy, stylish, sexy and sophisticated.