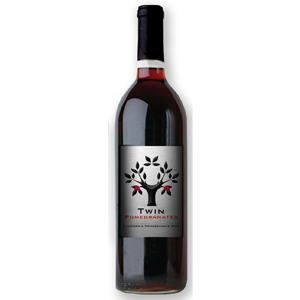 100% Pomegranate Dry Wine
Just like the sparkling version of this, the Pomegranate Wine also makes a beautiful addition to any set table. The deep red hue adds such a splash of spicy color to a bland dinner table. It also puts the smell of pomegranates in the air! Product was received for review purposes and this post may contain affiliate links.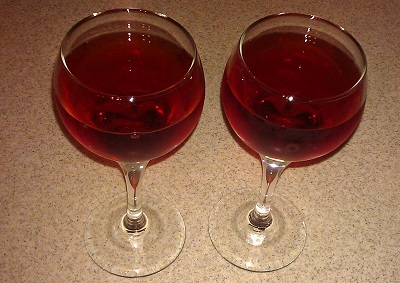 I've never been to a formal wine tasting, but thankfully Chad has and he instructed me on the proper methods of tasting. The initial sip of this is a bit shocking but when you take in the aroma and then let the next sip just roll down, you get the full flavor and it is truly exquisite. This is a great fall treat. We had the windows open and the cool night air just whispering through the curtains and with each sip, we were warmed from the inside out. This was the perfect ingredient for our relaxing evening!
I think next time I will a try Drink Recipe from their site as well. The "Pomejito" sounds delightful!
Pomegranates are quite the super fruit! They are rich in antioxidants–which I can never seem to get enough of–with my kids back in school and coming home germ-infested, and the changing of seasons, it seems I am always doomed to have a cold or flu at least once during the fall and winter.
Pomegranates are also heart healthy! This is great news for Chad… I am constantly on him to get his cholesterol checked… he eats tons of cheese and eggs EVERYDAY! He's one of those guys we all envy because he has the metabolism of jet engine… but that doesn't mean he is not at risk for elevated cholesterol! 🙁  If I can sneak in something in his diet to combat that, I'm always a fan! According to the American Journal of Clinical Nutrition (May 2000,) pomegranates are rich in antioxidants that can keep bad LDL cholesterol from oxidizing. And, pomegranate juice, like aspirin, can help keep blood platelets from clumping together to form unwanted clots!
Twin Pomegranates is offering our readers free shipping on any orders! Use Promo Code:  BLOG